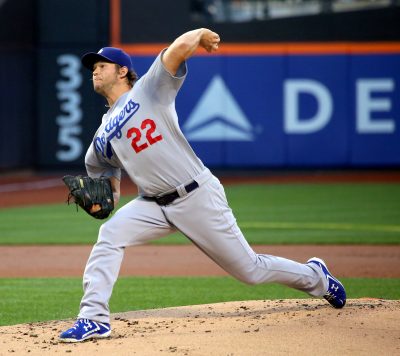 It's everyone's favorite time of year — postseason baseball. With the 2016 MLB postseason now upon us, it's time to look forward and see who will be one step closer to hoisting the Commissioner's Trophy at the end of the month.
American League Divisional Series: Boston Red Sox vs. Cleveland Indians
I feel that whoever wins this series will win the AL pennant. No contest, place your bets now, it's happening. These two teams are the most complete in the AL and feature some of the game's premier players as well as its rising stars.
The Red Sox boast an offense with enough firepower to scare any opposing pitcher. With a lineup that features the likes of Mookie Betts, David Ortiz, Hanley Ramirez and six other consistently good hitters, the Red Sox have the ability to jump on opposing teams' pitching early and often. A +184 run differential is second to only the Chicago Cubs, while the Sox have also shown their ability to win at home and on the road through their nearly identical records.
Additionally, Boston's starting pitching has come around from a subpar beginning. With 22-game winner Rick Porcello toeing the rubber in Game 1, the Sox are in great position with ace David Price in line to start Game 2, Clay Buchholz for Game 3 and possibly a hard-throwing Eduardo Rodriguez ready if a Game 4 is needed.
That being said, Cleveland is a great baseball team. It has a starting rotation that has allowed the second fewest runs in the AL and sports a lineup that has scored 777 runs – offensive production only bested in the AL by the Sox. This series is going to be long, grueling and will take every game to determine a winner.
Prediction: Red Sox grind out a tough Game 5 victory on the backs of Rick Porcello and David Ortiz to lift Boston to its sixth AL Championship Series since 2003.
ALDS: Texas Rangers vs. Toronto Blue Jays/Baltimore Orioles
Unfortunately for the winner of the AL Wild Card Game, both the Jays and the O's don't stand much of a chance in this matchup. With the lack of depth in both teams' starting rotations, I can't see Toronto or Baltimore getting past a lineup with Elvis Andrus and Adrian Beltre. I especially can't see the Rangers dropping more than a game with grizzled vets like Carlos Beltran and Cole Hamels in the dugout – both of whom are itching for another chance at the World Series.
Prediction: Texas cruises to get back to the ALCS for the first time since 2011.
National League Championship Series Los Angeles Dodgers vs. Washington Nationals
Much like the Cleveland-Boston series in the AL, this matchup features two evenly matched heavyweights. The Nationals finished tied for the second best record in baseball and posted a +151 run differential in a National League riddled with great teams. While Washington also has David Murphy, one of the Mets' postseason heroes last fall, but they need more out of their best player – Bryce Harper.
The young phenom won the NL MVP last season but has failed to record more than 24 homers and is hitting a pedestrian .243 this year.
The Dodgers, meanwhile, are not scary because of how they've played; they're scary because of their full potential. Clayton Kershaw has been on the shelf for most of this season with a herniated disk in his back and only rejoined the Dodgers in September. With LA also wielding Scott Kazmir and Kenta Maeda, the addition of a fresh Kershaw could make their starting rotation one of the league's best in October, only if Kershaw can actually perform this postseason.
Prediction: Kershaw and the Dodgers go the distance with the Nationals and move into the NLCS for the second time in four years.
NLDS: Chicago Cubs vs. San Francisco Giants
(Barring a Giants win in the NL Wild Card game on Wednesday night)
Folks, this is the series to watch. On one side you have the Cubs, who haven't won a World Series since 1908 and are trying to follow up one of the best regular seasons in the history of the franchise with a postseason to remember. On the other hand, you have the Giants, the picture of success in the MLB this decade. Both teams feature shut-down aces in Kyle Hendricks (who was the league's earned run average leader this season) and Madison Bumgarner, respectively. The Giants have a lineup of players who know how to win in October while the Cubs bring with them an offense that knows how to score runs at anytime.
However, despite how evenly matched these two teams may seem, there is one area that gives Chicago a certain edge: pitching depth. Yes, the Giants have Bumgarner who is otherworldly in October. But, the Cubs not only have the soon-to-be NL Cy Young winner in Hendricks, but they also have Jake Arrieta – last year's Cy Young Winner – and John Lester, who already has two World Series titles under his belt.
Prediction: Cubs overcome tough Giants team on the back of shut down pitching and roll to second straight NLCS in four games.