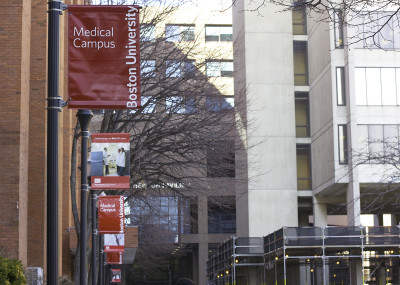 A person was shot at the intersection of Massachusetts Avenue and Melnea Cass Boulevard, near the Boston University Medical Campus, Monday afternoon, according to a campus-wide emergency alert.
The suspect fled the area in the opposite direction of the campus and has yet to be identified, the alert stated.
A Boston Police Department officer said one person was shot, but the department will not release any more information at this time.
The BPD is currently investigating the incident, according to the alert, and students are urged to stay away from the scene.