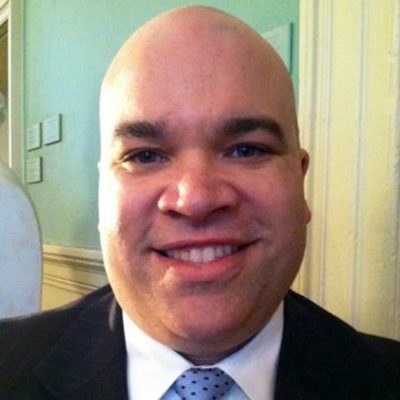 Josiah Epps, an academic advisor in the Boston University Arvind and Chandan Nandlal Kilachand Honors College, where he was a beloved mentor and guide to many students, died on Oct. 19. He was 40.
His death was announced to the KHC community on Friday. Students who interacted with Epps described him not only as an advisor who offered academic and career advice, but also a friend whom students could talk to during difficult times.
"He understood us," Keara Russell, a sophomore in the College of Arts and Sciences, said. "He made us feel important, empowered and loved. He was funny, intelligent, supportive, honest and generous. I wish him peace."
Russell said Epps was her "rock" at BU — someone she could always rely on.
"His genuine concern for his students was unmatched," she said. "When I would come into his office, he wouldn't need to scramble for my schedule — he would ask me about my roommate who's abroad, my younger sister applying for college, my current playlist and my new project in my drawing class."
Charles Dellheim, the director of KHC, wrote in an email that Epps was "warm-hearted, open, friendly and caring" who prioritized his students above all else.
"The welfare of his students meant everything to him, and he went out his way to help them whether the issue at hand was dealing with the results of an exam or paper or thinking about their futures," Dellheim wrote.
The Reading resident had been advising at BU for two years; prior to that, he served as an administrative assistant and academic planning coordinator at Harvard University.
In addition to advising a large number of students at BU, Josiah took the lead in shaping and managing the Kilachand's Peer Mentor program and in training Kilachand Ambassadors.
"Josiah cared a great deal about education and was enormously devoted to his students who were deeply attached to him. All of us feel his loss, which is a blow to our community and to each of us individually." Dellheim wrote.
Epps also made KHC community "teas" a more prominent and significant part of campus life, Dellheim wrote.
"We had community teas for faculty and students before Josiah arrived, but it was Josiah who made these events a central part of the life of the college, an occasion for informal conversation and much-needed relaxation," he added.
Lawrence Whitney, a university chaplain for community life, said although he did not know Epps as well as his students and colleagues did, he knows that Epps was a beloved member of BU community.
"Josiah was a friend and mentor to all who crossed his path," Whitney said. "He was someone who was always kind and friendly. He was someone that students could go to with anything."
Several students who knew Epps said he was an important part of their life, and he will be missed — Saira Malhotra, a CAS senior, remembered having Epps as a mentor, even though he was not her personal advisor.
"He was there for me through the many inevitable trials and tribulations I endured as I ventured into the adult world for the first time," Malhotra said. "He was one of the few people who really knew what to say to help. He knew how to make you feel like everything was going to be okay when the sky was falling."
Epps was known to calm those who were stressed, and was a person to talk to during times of difficulty. Kenzie Marsh, a junior in the Questrom School of Business, said she saw this quality of Epps.
"He meant a constant source of warmth, comfort and a place to turn when I didn't know what I was doing," Marsh said. "He made sure everyone knew that it's okay to be overwhelmed or unsure, and that we shouldn't take life so seriously. Most importantly, he made KHC feel like home to so many people."
For Qian Mei, a junior in the College of Fine Arts, Epps was way more than just an advisor.
"He was more like a friend or a confidante whenever I felt conflicted about my personal issues or even when I was just bored and wanted to go in and chat," Mei said. "He'd be there to give me a big Josiah smile."