After more than a year of campaigning and debates, the U.S. presidential election is drawing closer. From Oct. 24 to Nov. 4, Massachusetts residents are given the opportunity, for the first time, to vote early on their presidential pick.
On Saturday, the city initiative Spark Boston hosted nine pop-up events near early voting locations. SPARK Boston is a nonprofit organization dedicated to connecting millennials and leadership in city government. SPARK held the pop-up events to motivate young people to go out and cast their votes, according to their website.
How did residents react toward early voting and the entirety of this year's presidential race? Reporters from The Daily Free Press interviewed SPARK Boston members and Boston residents at the pop-up events in East Boston, Roxbury and Allston.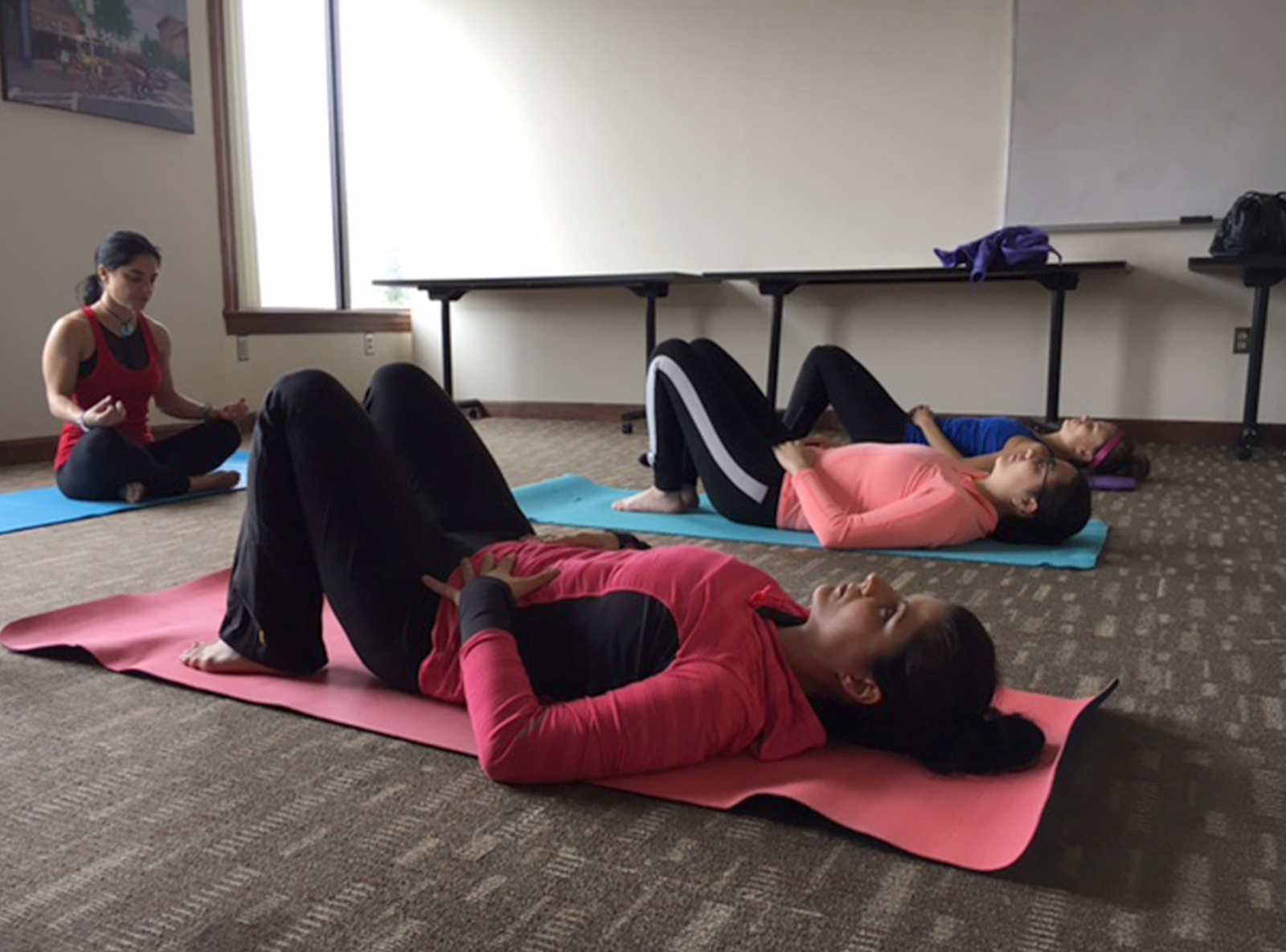 Lewis Mall in East Boston
By Andres Picon
Despite the frosty air and the light drizzle from above, a line of about approximately four dozen people had wrapped itself around Lewis Mall in East Boston Saturday morning.
Three of the people in line came directly from a yoga class organized by SPARK Boston at the East Boston Neighborhood Health Center's education and training facility.
Abigail Ogilvy, a SPARK council member, said after the yoga class that SPARK held the pop-up events to raise awareness among millennials on the importance of voting.
"We have a variety of events that cater to a lot of different audiences," Ogilvy, a Charlestown resident, said. "Some are athletically oriented; some are more social. So all sorts of things so that people can feel included. This is the first time, and I think it's a really cool way to get people to know what's happening."
Carol Leon, 23, of East Boston, said she was happy to be able to get her vote out of the way early.
"I'm really happy that [this election] is just coming to an end," she said. "It's been a very controversial election. I think that people just want to get it over with. They just want to vote and put this behind them and call it history."
Mary Mendonca, 39, of East Boston, said early voting is convenient, as it allows her to maintain her work schedule.
"I usually do Saturday morning yoga anyway," she said. "It was just a bonus that I could early vote too because it's really convenient not to have to worry about it on the day of, on a Tuesday, when I have work."
She added, "When it's finally over, assuming that Hillary Clinton wins, I will just exhale and feel relieved."
Peter Shelzi, 31, from East Boston, said young generations need to be proactive by expressing their opinions, such as through voting.
"The millennials need to get out and have a voice," said Shelzi, who said he voted for Republican Donald Trump. "I just want to see the right person get elected, who is going to help this country move in the right direction."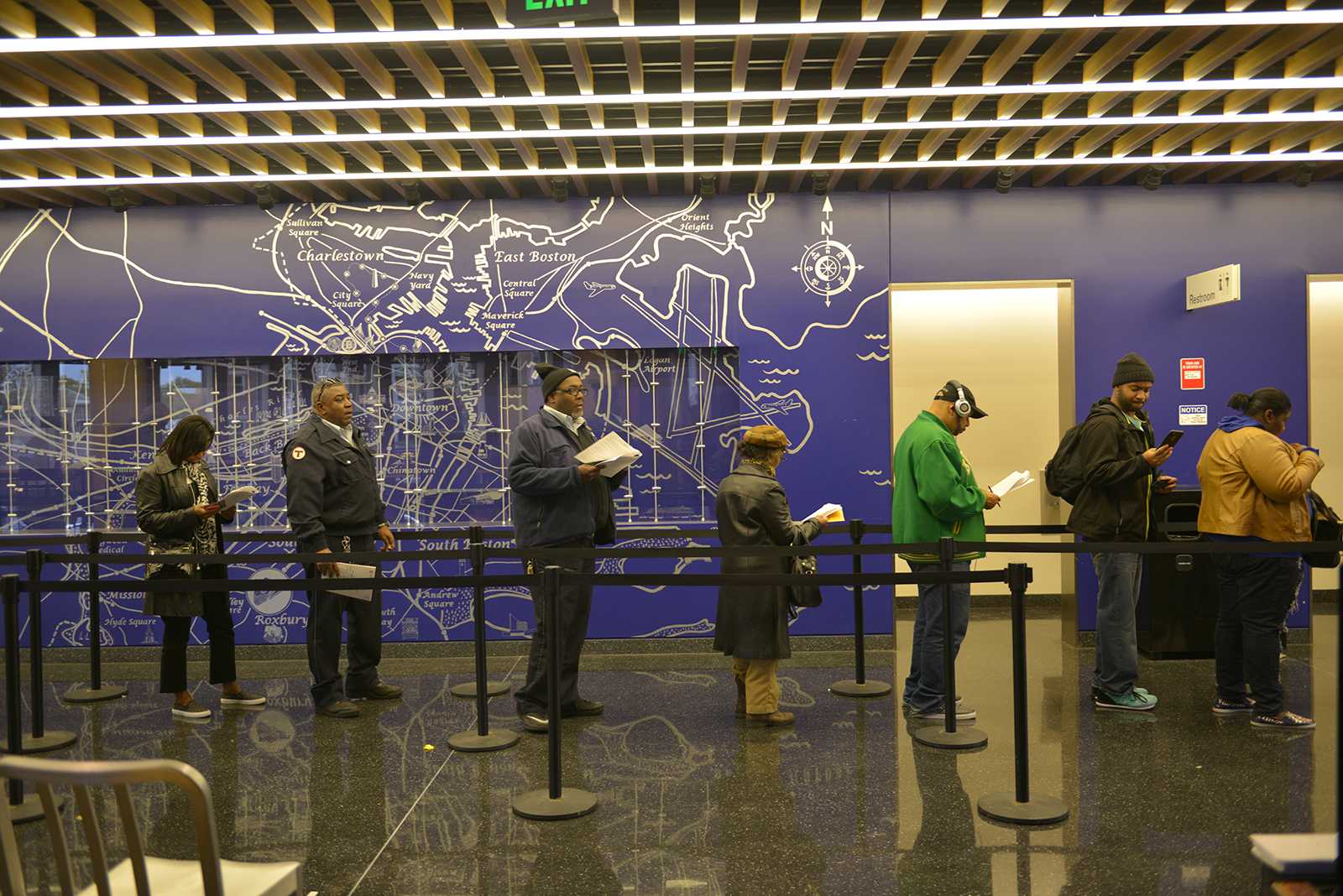 Dudley Cafe in Roxbury
By Miguel Hernández Mercado
A lighthearted trivia contest among teams of various ages was held at Dudley Cafe in Roxbury on Saturday afternoon. Approximately 15 contestants had either just voted or were about to vote at the adjacent Bruce C. Bolling Municipal Building. Outside, a band of students from the Boston Arts Academy played funk music while wearing colorful clothes, which rounded out the festive tone.
Organized by SPARK, the trivia was one of the pop-up events that the initiative held to encourage residents to early-vote.
Alexander Le, a SPARK council member, said during the event that organizers initially expected hesitation from Roxbury residents, but the turnout proved otherwise.
"It gives a lot of people optionality to do things in their own terms," Lee, of Back Bay, said. "That you're able to come out Sunday or Saturday to this early voting stations, I think it's great."
David Mansaray, 63, of Dorchester, said after voting that the polls were organized well and that he feels "relaxed" after affirming his presidential pick on the ballot.
"I don't have to worry about voting on the eighth," he said. "I think the Democrats are going to win this election. They just have the better candidate. Early voting increasing the turnout is going to help the Democrats win."
Anis Abdulle, 25, of Jamaica Plan, said he appreciated both the idea of early voting and the organization of the Dudley Cafe event.
"The reason I did early voting is just to get it out of the way," he said after voting for the first time. "Tuesday, I know it's going to be crowded everywhere. When you go up there, there are a lot of volunteers helping out, telling you what to do."
Lydia Ramos, 46, of Dorchester, said early voting allows more flexibility for residents who are multitasking or have various commitments.
"The idea that the entire country is going to be able to have a schedule that allows them to vote in one day is outdated," said Ramos, a former Los Angeles journalist. "We have had early voting in California for years now. I was surprised to learn that this was the first time here."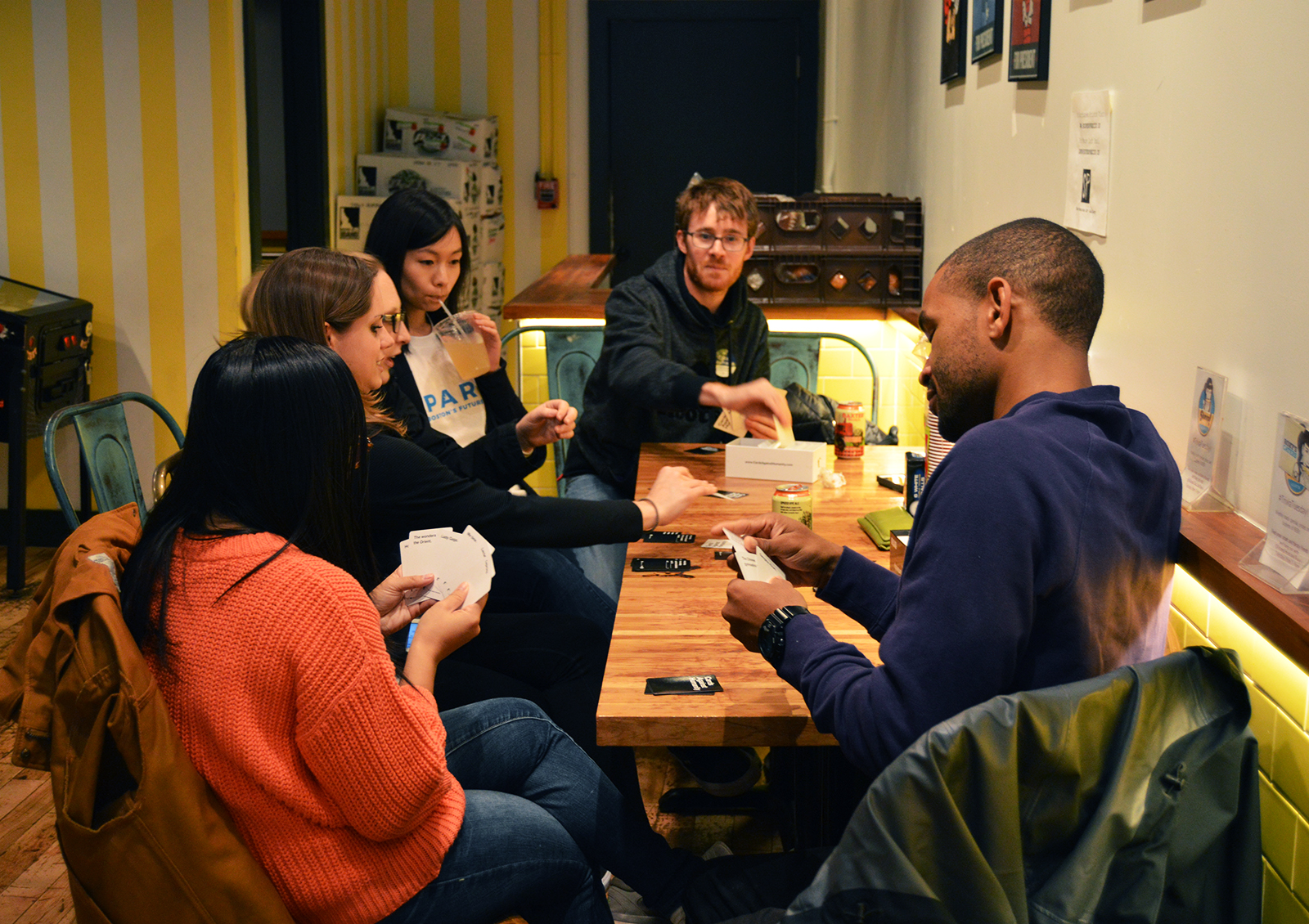 Roxy's Grilled Cheese in Allston
By Till Kaeslin
To the sound of hard rock and the smell of fried food, five early voters sat around a table laughing over a game of Cards Against Humanity Saturday afternoon at Roxy's Grilled Cheese in Allston.
Edith Shi, a SPARK council member and lead organizer for the Allston pop-up event, said such events are important to raise political awareness among the young generation.
"It's a way to get people who are a little younger and traditionally less involved with the city and city politics involved and more civically engaged," Shi, of Allston, said. "Especially with early voting and the flexibility of being able to vote anywhere in Boston, there's almost no excuse not to vote. At this point it becomes a statement if you don't vote."
Among those playing Cards Against Humanity was Boston City Councilor Ayanna Pressley. Pressley said she came to the event to familiarize herself with younger voters in Boston.
"I wanted to come because, as an elected official representing the entire city, often it can feel like the city belongs only to people that show up to every meeting," Ayanna said. "So I knew that at Roxy's playing Cards Against Humanity, it would be an opportunity for me to meet and engage with people I wouldn't otherwise have the pleasure of meeting."
Pressley said voting is not only a civic duty but a vehicle for voices to be heard.
"It also yields a greater investment of resources in your community," Pressley said.
Early voters at the polls, set up at the Jackson/Mann K-8 School in Allston, said the early voting option brought convenience to them, as it will not interfere with their work schedules.
Neal Klinman, 46, of Brighton, said having spread-out voting schedules contributes positively to the democratic process, as it provides people more options.
"The flexibility is very important, whether it's early or late," Klinman said. "Having it on one day and making people wait worrying about lines or other events that could interfere with the voting process is problematic."
Inna Muravnik, 62, of Chestnut Hill, said she just finished work at a nearby location, and being able to vote at the school eased her from schedule conflicts.
"People have work, different commitments or family obligations, and sometimes it prevents people from voting," Muravnik said. "Now everybody can pick a day and location that is convenient for them."
A previous version of this story described Anis Abdulle as a female rather than a male. This correction is reflected in the story above. We regret the error.