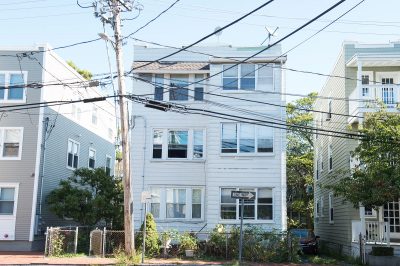 Question 5 on the Boston ballot, also known as the Community Preservation Act, proposes a 1 percent increase in tax for property owners to be used for community preservation, according to the question's official summary.
The CPA is designed to help meet affordable housing needs, create and improve public parks, preserve lands' recreational uses and conservation areas and protect historic buildings and resources, according to the summary.
The legislation does allow for exemptions, including low-income property owners, as well as an exemption for the first $100,000 of the property value, according to the summary.
Yes for a Better Boston, the leading coalition in support of Question 5, outlined the benefits of the legislation on their website.
"CPA is a smart growth tool designed to help Massachusetts cities and towns create affordable housing, preserve open space and historic sites, and develop outdoor recreational opportunities," according to the Yes for a Better Boston website.
Yes for a Better Boston said this revenue will generate an estimated $20 million every year for the city to implement toward these goals.
Endorsers for Question 5 include Mayor Martin Walsh, 11 city councilors and a multitude of local organizations and leaders, according to the Yes for a Better Boston website.
Opponents of Question 5 could not be reached for comment.
Greg Galer, the executive director of the Boston Preservation Alliance, one of the organizations endorsing Question 5, said the CPA is necessary for Boston.
"This would be very beneficial to Boston," Galer said. "CPA is in effect in 161 communities throughout the state, [and] not one has appealed it."
While the BPA's chief focus is currently the preservation of the Citgo sign, Galer said the BPA has been playing an active role in support of the CPA by trying to demonstrate its benefits.
"We've been part of a coalition for about two years … working to get people to understand what the benefits are," Galer said. "We've been active in garnering support and talking to city councilors and things on social media to support 5."
Question 5 is not a statewide initiative, so it does not have the same level of funding as the other Massachusetts ballot questions, which could explain why it's been receiving less publicity and attention from the public, according to Galer.
Nevertheless, Galer said voters should vote yes on Question 5 because initiatives like the CPA, which he said are necessary, tend to be underfunded.
"These are causes that never get funded the way they need," Galer said. "They're always the first things that get cut."
Galer compared the cost of the tax to the cost of coffee in the city.
"The cost is very small to the average Boston homeowner … $24, which is a couple cups of coffee, depending on where you buy your coffee," he said. "It's a minimal cost and it could really generate some money for some needs that are never met otherwise."
Several Boston residents expressed support for the CPA.
Tess Fadden, 26, of Dorchester said although the tax wouldn't affect renters like herself, the CPA will, and she plans to vote "yes."
"The whole aspect of it is pretty good because it's going towards recreational space, assisted living, Section 8, and all of that," she said.
Amanda Gordon, 22, of Brighton, also said she would vote yes to Question 5.
"As long as the infrastructure is set up in Boston to make it efficient for people … then I'm all for supporting it," she said.
Ali Schmelzle, 25, of Fenway, said she feels confident that the CPA will produce positive results for the Boston community.
"Those who have enough money to live in the city of Boston can give the money to this great cause," she said. "They might not be too supportive of it, but it's a good way to redistribute the wealth."