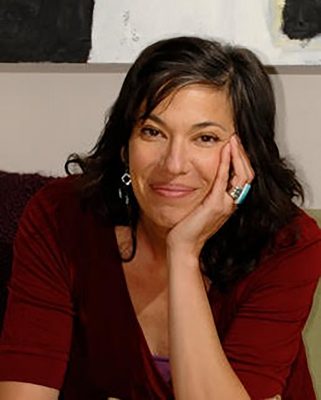 When Melinda Lopez, a Boston University College of Fine Arts adjunct professor, first heard that the City of Boston declared Oct. 29 as Melinda Lopez Day, she thought it was a joke.
"I thought it was a prank. I ignored it, and didn't pay any attention to it," Lopez said. "I wasn't notified until later in the day, so all day I thought people were making fun of me."
In Boston Mayor Martin Walsh's proclamation for Lopez, he encourage "Bostonians to celebrate her enormous contribution to the theatre locally and throughout the world."
As for this year, the day itself — Oct. 29 — marked the premiere of Lopez's latest play: Mala, a story about the loss of her parents, performed by Lopez herself. The show is being produced by ArtsEmerson and will close Nov. 20.
"Part of what that day was about was acknowledging my body of work as a playwright," Lopez said. "Even though one play opening is just as wonderful as the next play opening, I guess someone thought there was enough of them that had accumulated to acknowledge it with something special."
Lopez has written about 10 full length plays and 20 short productions throughout her career. Although her work is world-renowned, for Lopez, the actual process of writing plays is a very personal one.
"I start with something like an idea or a memory, something deeply personal, and then I just listen for people to start talking, and they become characters," Lopez said. "I find inspiration from my own life or the lives of people I love. As humans we're capable of understanding a very very broad range of experiences, so I write both what I know and what I imagine."
In addition to writing her own plays, Lopez is also a professor in the CFA's Playwriting master program, where she challenges and inspires her students.
"Melinda is fearless in both areas," said Katherine Snodgrass, the artistic director of Boston Playwrights' Theatre. "She's very passionate about what she does, whether it's playwriting or about teaching, and that's what makes her the wonderful playwright and teacher that she is."
Lopez is currently teaching two classes at BU, one for graduate students, and one open to both graduate and undergraduate students. Snodgrass said that although the city's recognition of Lopez's talent is aspiring for students, it won't affect her role in the program.
"Just because you have a day named after you doesn't change the stuff you write," Snodgrass said. "The department is lucky to have her, but I'm not sure that it's going to change the way she views her work with us. She's just a wonderful teacher."
Her students seem to agree. Lopez has taught many students who have gone on to become working playwrights, who said Lopez is a great teacher with or without the title.
Boston playwright Walt McGough graduated with a Master of Fine Arts from BU in 2010, and took a workshop from Lopez as part of that program.
"[She was] pretty much the best teacher imaginable," McGough said. "Melinda is really fantastic at both pushing you to get outside of your comfort zone, but also writing the play that you want to write and having the conversation that you want to have."
McGough said it was the very first assignment Lopez gave him that inspired him to write his first major play.
"'The Farm,' which was my first production in Boston, and one of my first major productions ever, would not exist without her," McGough said. "She's really great at inspiring her students to try new things and pursue the things that excite them."
Deirdre Girard, a 2011 alumna who graduated from BU's MFA program, said Lopez's work is one of the things that first drew her to BU's playwriting program.
"What differentiates her is she just puts so much personal time and care into each student, really to a degree you would never expect," Girard said. "It felt like you were her only student."
Samantha Noble, a playwright and a third-year graduate student in the MFA program, wrote in an email that Lopez taught her the meaning of being a writer.
"Studying with Melinda has encouraged me to take real risks with my work," Noble wrote. "The way she writes and the feedback she gives always inspires me to dig deeper into the emotional life of my plays, to challenge myself to write the things that terrify and move me and to write those things with unrelenting honesty."
As for the future, Lopez isn't sure what's next.
"I would like to lose 10 pounds and get some sleep," Lopez said. "I'm always writing, so there will be another play, but a lot of it is just trying to enjoy life as it comes, and enjoy the blessings that I have, like my special day."