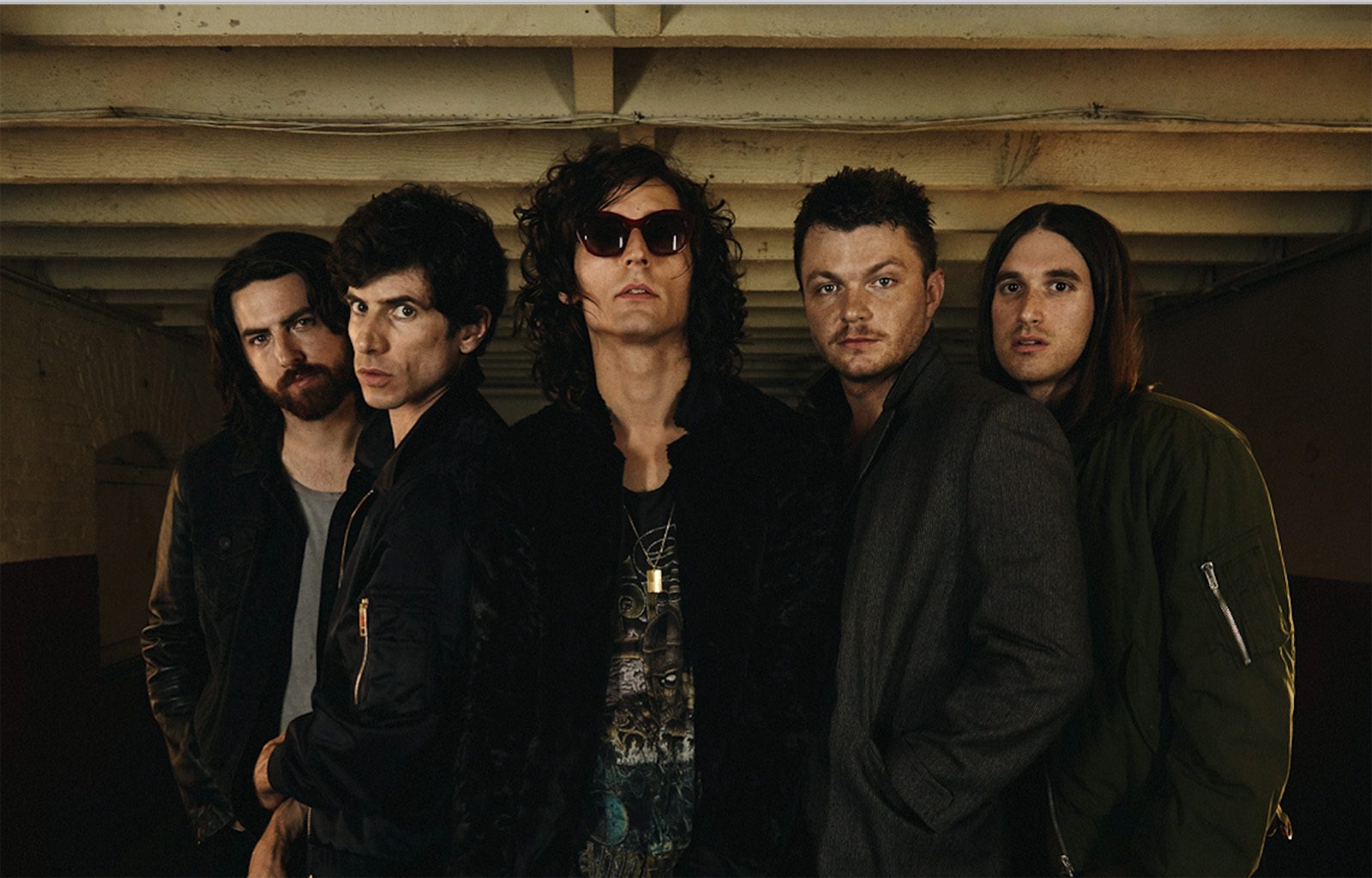 Nick Valensi, lead guitarist of the popular late '90s rock group The Strokes, recently started up CRX, another rock band. CRX's debut album, "New Skin," released Oct. 28, was produced by Josh Homme and his Pink Duck recording studio in Burbank, California.
Pink Duck is home to some of the most iconic contemporary rock albums, having recently worked on Lady Gaga's "Joanne," Queens of the Stone Age's "…Like Clockwork" and the Arctic Monkeys' "Humbug." With the studio's solid reputation and Valensi's friendship with Homme, Pink Duck was an appropriate choice for the kind of album CRX was shaping up to make.
"We've had fans who have been with us from the beginning, from when our first album came out," Valensi said in a phone interview with The Daily Free Press, regarding The Strokes. "A slew of younger kids, too."
The Strokes released "Future Present Past," a four-song EP in June, but CRX has been widely anticipated since Valensi announced the creation of the band in June and the release of the debut single "Ways to Fake It" in September. The band has been touring North America since August, and will perform at Brighton Music Hall in Allston Sunday evening.
The debate about whether or not rock music is dead has been growing over the past few years, with iconic figures like Flea of the Red Hot Chili Peppers and Gene Simmons of KISS saying the genre is over. However, CRX brings fans hope as "New Skin" has proven to be life-affirming for the rock genre.
"I'm very grateful," Valensi said about fans, who, after listening to "New Skin," will certainly love the album. It's a well-curated blend of song styles, which has the modern feel that so many people love, mixed with the contemporary vibes found in some of the best musical examples of popular culture today.
The 10 tracks range from the sub-genres of hard rock to new-wave with spurts of pop, providing a lasting auditory effect. "Ways to Fake It," a standout in the album with an equally cool music video, is a slightly more upbeat tune and showcases CRX's versatility and overall "catchy" factor, a large determinate of a band's success in terms of components other than music.
CRX follows the success of The Strokes in terms of rock, but it brings its own, novel sound to the world and provides listeners with a new band to go crazy over and new tunes to get stuck in their head.
"It has really always been about working on music," Valensi said. "And then hopefully, other people get behind it too."
The band is the epitome of enjoying the organic products that come from a true appreciation of music, in both the creation and consumption. Valensi said he started it because he wanted to get back on stage and performing more. He took any free time he could manage and began recording little demos on his personal computer before reaching out to the musicians who are now his bandmates.
While Valensi takes on the guitar and lead vocals for CRX, Richie Follin, Ralph Alexander, Darian Zahedi and Jon Safley make up the rest of the band, and bring keyboard, bass and drums to the scene. Alexander comes from the Dose, both Zahedi and Safley hail from The Reflections and Follins also plays for the band Guards, so there's a wealth of music and performance experience in the very foundation of CRX.
So far, the group has stunned crowds in Los Angeles, Chicago, Albany and New York City, as well as Toronto and other cities. They toured with Beck for a few nights in September and will have Streets of Laredo open for them on Sunday when they perform in Allston.
Followers of The Strokes as well as newcomers are set to enjoy the CRX performance. Valensi described his underlying drive as "wanting to be able to consistently make good music and bring good music to fans."