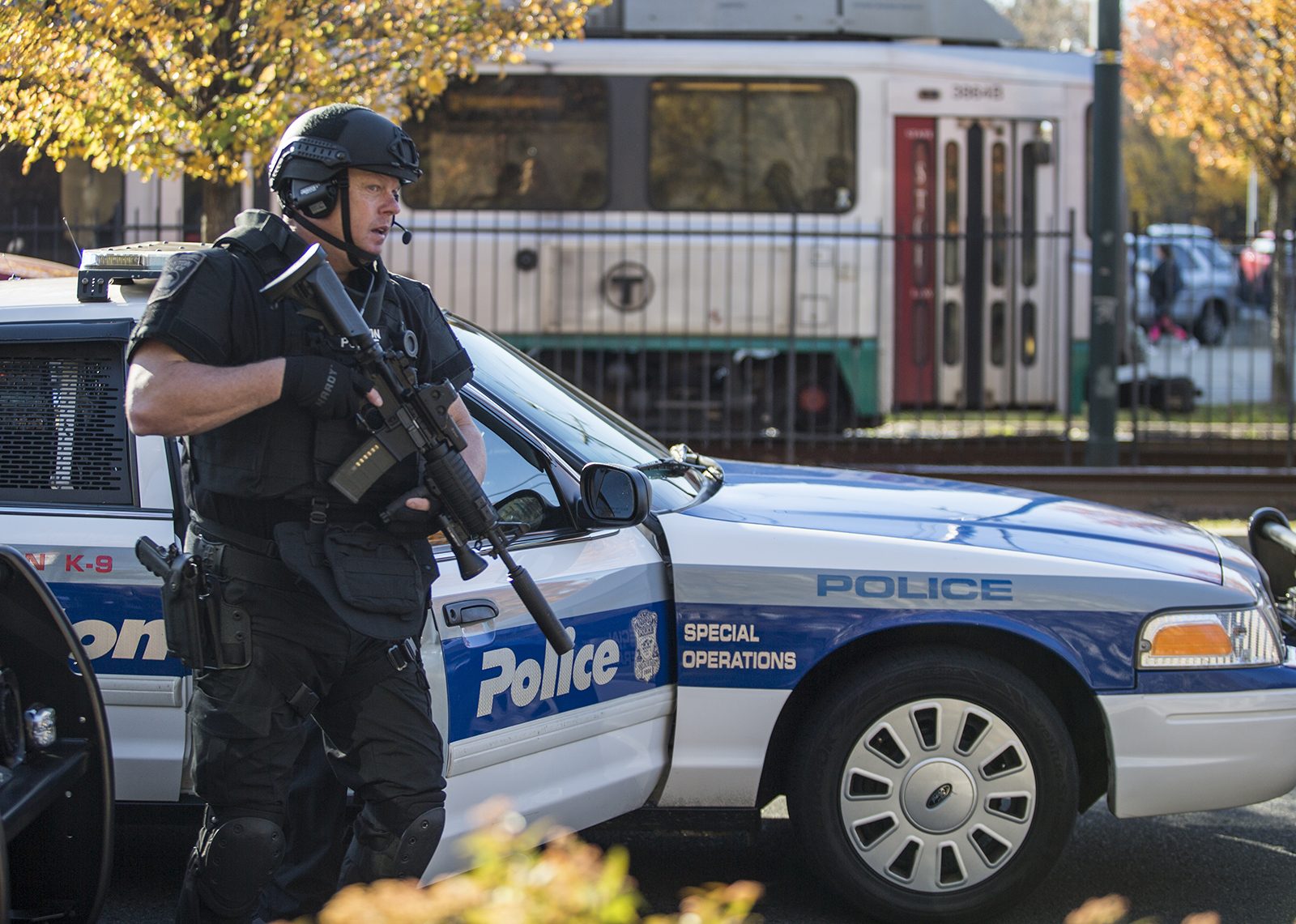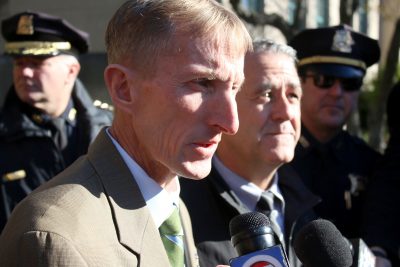 The Boston University Police Department responded to an urgent emergency situation at 771 Commonwealth Ave. Friday morning, though it was later determined to be a hoax.
BUPD Acting Chief Scott Paré said during a press conference that the department received a call from a man at 8:15 a.m., warning officers that he was holding hostages with guns and bombs on the fourth floor of the Mugar Memorial Library.
Officers were at the scene one minute later, and Boston and Massachusetts State police also responded to the scene. They first evacuated the library, then asked everyone to leave the George Sherman Union — the adjacent building.
The university also issued a university-wide alert, warning students to stay away from the area.
Paré said after a thorough search, police officers did not find any threat in the building. The university is working with the Boston Regional Intelligence Center to further investigate, he said.
"If anything good came out of this, it's just us working together to [ensure students' safety]," Paré said.
The building was reopened at 10:30 a.m.
Alexandra Fonseca, a first-year graduate student in the College of Communication, was in Mugar waiting for a friend to work on a project when police officers evacuated the building.
"I scrambled to pack my backpack and went straight into panic mode," Fonseca said. "No one knows what was happening. I hoped it was a gas leak, but the officers' tone is so serious." 
Fonseca said since she is a long-term Boston resident, memories of the 2013 Boston Marathon Bombing are still vivid, especially after Friday's incident.  
"Even though it was a hoax, the damage is still done," she said.
Demeisha Crowley, a junior in the Sargent College of Heath and Rehabilitation Sciences, said she arrived at the library around 7:30 a.m. to study for an exam. 
"Everything was fine, then an intercom came randomly and asked us to go to first floor," she said. "I grabbed my stuff in a panic and left Mugar. Then at the front door of Mugar, I saw police with huge guns." 
Crowley said she was initially told to stay at the GSU, before the officers asked them to leave the building.
"I packed again, dropping my stuff, scrambling," she said. "I went straight to South Campus. I don't want to stay on that side of the street."
"Unfortunately there have been a number of these incidents, [so] you can't dismiss them," university spokesperson Colin Riley said. "As of now, no, there is no threat."
Lexi Peery, Dave Sebastian and Anna Whitelaw contributed to the reporting of this article.