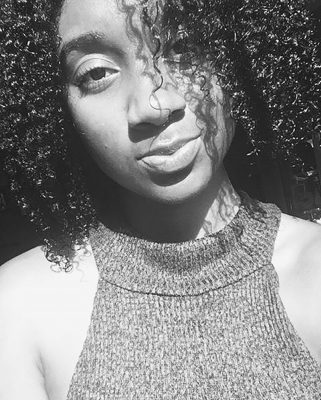 The United States holds roughly 25 percent of the world's incarcerated population, the highest incarceration rate of any nation, according to PolitiFact. While the statistic speaks for itself, Danza Orgánica seeks a way to humanize those incarcerated.
"Running in Stillness: A Dance Theater Suite" is a dance project created by Marsha Parrilla, founding artistic director of the dance theater company Danza Orgánica. Opening Friday at Hibernian Hall in Boston, the show explores "impact of mass incarceration on women and our community," according to Danza Orgánica's website.
The piece "grew out of a desire to deeply understand the issues that affect incarcerated women, and how incarceration impacts their families," Parrilla wrote in an email to The Daily Free Press. "I wanted to create a dance theater piece based on research, interviews, and intentional partnerships."
According to the 2014 Bureau of Justice Statistics, U.S. state and federal prisons held an estimated of 1,561,500 individuals, which has grown since 1980, when it counted 302,377 individuals. That growth is a phenomenon widely known as mass incarceration, "a set of interlocking belief, value and social systems that create a caste system," said Phillipe Copeland, a professor at Boston University's School of Social Work.
"The basic idea is that the best way to deal with problems is to prohibit behavior and then punish it," Copeland said. He described the process as violent and unjust, because it criminalizes "whole groups of people."
Boston is no exception. According to an October 2016 study by the Massachusetts Institute for a New Commonwealth and The Boston Indicators Project, Boston's neighborhoods of color have an incarceration rate twice as high as the city's average.
The cost of living in Boston is much higher than the cost of living in other U.S. cities, Copeland said.
"If you're subjecting people to conditions that make it more likely that they're going to have to depend on the criminalized economy to live, then they're going to be more vulnerable to being caged," Copeland said.
In addition, many neighborhoods of color "lack access to proper education, healthy food, and job opportunities among other things," Parrilla wrote in an email.
These communities are also more vulnerable to police brutality, she wrote.
Massachusetts fosters groups that work with people who have a personal connection to the negativities of incarceration.
Vanessa Ly is a collaborator with Sisters Unchained, which is a program that connects to women of color who have been affected by incarceration and is a community partner of "Running in Stillness."
For Ly, the impact is personal. After working with the program's attendees, she said she found mass incarceration's most detrimental effect to be one of its simplest: its normalization.
"It's kind of like everyday life for them," Ly said.
Many of the women Ly works with have begun to get used to the violence that surrounds them, especially with the rise of social media, she said. It is much easier to record police brutality and street arrests on cameras and cellphones, which causes people to become more used to seeing the violence.
"So that was the importance of us giving them this education and informal teachings, because we wanted them to realize that it wasn't normal," Ly said.
A big reason that activists work so hard to spread the word is because of the unique impacts of incarceration on women, including abuse they face and a lack of feminine hygiene products, Parrilla wrote.
"A great number of incarcerated women are mothers," she wrote. "Imagine what this separation does to the family unit, especially to the mothers (who get very limited time with their children), and the children who end up growing up without their mothers."
She underscored the parallels between those who are in prison and those who are not.
"I want people to see that incarcerated women are people like you and me," Parrilla wrote. "They are amazing talented women who unfortunately fell through the cracks."
These women need support, not "further humiliation," Parrilla wrote.
To emphasize the purpose of the project, Parrilla stressed how much she and her team care about these incarcerated women.
"It is really important for Danza Orgánica that people leave with a sense of this struggle, and how incarceration aims to opaque the souls of our people," Parrilla wrote. "We bring a message that is honest, while simultaneously hopeful. There is hope."