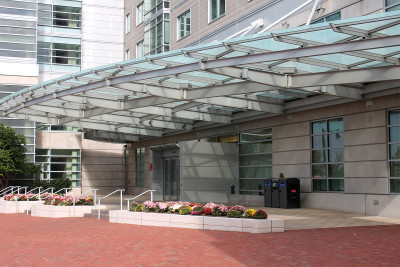 A Boston University female student filed a lawsuit against the university on Thursday, claiming that BU failed to provide secure on-campus housing and did not protect her from sexual harassment.
The plaintiff was a junior at BU when four non-BU affiliated men were signed into the university dorm at 33 Harry Agganis Way last October. Two of those men broke into the plaintiff's unlocked room, and one of them, a former basketball player at the Massachusetts Institute of Technology, allegedly sexually assaulted the plaintiff while she was asleep.
The lawsuit, filed with the Suffolk County Superior Court, accuses the university and university officials on five counts, including negligence, breach of contract and violation to the plaintiff's freedom from sexual harassment.
"At all relevant times, the Defendant created a hostile environment prior to the assault of Jane Doe by failing to lawfully enforce state and federal law in the response and redress of sex-based violence and assaults about which it knew or should have known," the lawsuit states.
BU spokesperson Colin Riley declined to comment.
Wendy Murphy, the woman's lawyer, said it's "very disturbing" that BU failed to provide a safe environment for women who live in the university's dorm.
"A group of men would be completely undetected and free to roam around the university dorm for an hour … and ending with the rape of one student," Murphy said. "There was absolutely no intervention, prevention, security, nothing to stop them."
The lawsuit, she said, also aims at changing BU's policy of misconduct on campus.
"Lots of schools boast in their misconduct policies that they provide support and counseling and housing support and all of this type of support for victims, but what they don't' make clear is that their policies are not guaranteeing women fully equitable treatment on campus," Murphy said.
Samson Donick, the former MIT basketball player, was indicted by a grand jury for the alleged rape at StuVi2. He pled not guilty, The Daily Free Press reported May 11.
Alyssa Meyers, Ellie French and Haley Fritz contributed to the reporting of this article.