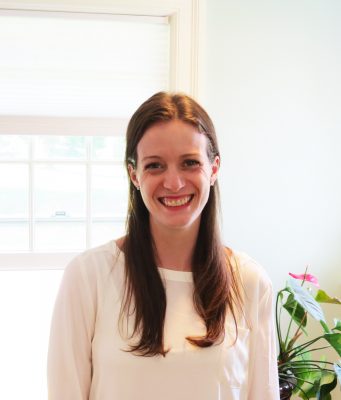 Louise Baigelman, a Boston University alumna, recently made the 2017 Forbes 30 Under 30 List. Baigelman is the co-founder of Story Shares, a nonprofit organization that provides middle and high school students with library and literacy support.
"I'm really honored, and I think the most exciting part about it is that it shows others in the education field the value and potential in what we're doing with Story Shares," Baigelman said. "Having that recognition for Story Shares is both exciting for the validation of the work we're doing, and also for the promise or potential of it getting out there."
Story Shares serves to provide struggling readers with pertinent and appropriate reads, according to its website. The site allows writers, educators and students to distribute relevant books with a variety of ages and reading levels.
Baigelman received a Bachelor of Arts degree from Cornell University before she started to pursue a master's degree in education at BU. During her time in Boston, Baigelman juggled between assistant teaching during the day and taking classes at night.
"I got the chance to really interact with students, deal with the challenges of teaching, learn how to really be an effective teacher, support struggling learners and deal with that kind of experience during the day," Baigelman said. "At night, I was able to take classes at BU where we really dove into both the theory behind our learning and teaching, and also more concrete ways of supporting students."
To Baigelman, it was this combination that made the difference.
"Having those two pieces together was key for me in really developing my blend on education, the pieces that really mattered to me and my approach to supporting students — all of which, ultimately, is key to what we're doing now with Story Shares," she said.
BU spokesperson Colin Riley wrote in an email that the university admires Baigelman's recent success.
"We're understandably proud to see BU alumna Louise Baigelman's recognition for her initiative, creativity and effort to expand access to age-appropriate literature," Riley wrote.
From 2009 to 2011, Baigelman worked for Teach For America, an organization that promises to develop young, budding teachers in order to strengthen the quality of education for future generations.
"My time at Teach For America was super impactful," Baigelman said. "This teaching experience was really fundamental to identifying the problem that we're addressing now with Story Shares. Teach For America is all about giving every child the opportunity to have a great education."
Baigelman worked with low-income fifth grade students who spoke English as a second language and were considered academically behind other students.
"This issue of not being able to find them [the] right kind of content, and being able to offer them the right choice of books that would actually excite them about reading is kind of fundamental to why we started Story Shares," she said.
Josh Biber, the executive director of Teach For America, said Baigelman was "humble, understated, reflective, thoughtful and collaborative."
"It's hard to overstate how highly I think of her," Biber said. "In terms of just who she [was] when she was a core member and since then, I think what I love most about her is she creates and embodies a very different model of leadership than I think the archetypes that society most attributes."
Biber said Baigelman demonstrated a "powerful mode of leadership," the kind that was able to see a problem and find a solution to solve the problem.
"She put a lot of entrepreneurial energy, love and hard work into taking this off," Biber said. "It's something that could have a really scalable impact for students and schools across our state, if not our country. We're really proud of her."
Several students at the university said they were proud to hear that a former BU student went on to find such great success.
Amy Arellano, a freshman in the College of General Studies, said she was delighted to hear that a BU alumna made such a prestigious list.
"It makes me incredibly proud to be at a school that has such incredible alumni that are creating an impact in the world," Arellano said. "I enjoy reading, and I think it's important that everyone has access to it. For me, it's an opportunity to experience the great writing of great authors and it's a way to destress and focus on the story in front of me."
Katherine Chandler, a freshman in the College of Arts and Sciences, shared similar thoughts.
"It's awesome to know that BU has the tools and the opportunities that allow students to achieve so much," Chandler said.
Drew Welsh, a sophomore in CAS, said Story Shares is a necessary program.
"I have a cousin who is teaching in inner city St. Louis, and she always complains about not having enough literature in the classrooms, and that the children are not being exposed to enough literature," Welsh said. "Having something like this, that the alumna has done, is really awesome and I really appreciate it. It's a very noble and a very needed thing to be done.
Welsh added his own personal admiration of Baigelman's success.
"It's really cool to see a BU alumna recognized by this thing because you identify with them, and it's an inspiration for you to work hard and become something like that, maybe in a different field," he said.