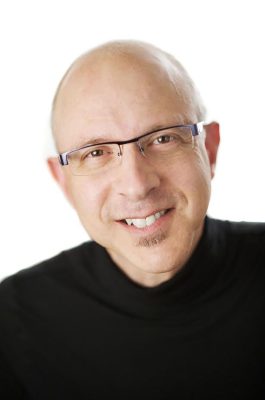 Once every few months, a petite chapel in Boston is lined with plastic folding chairs, filling with a small group of people who are ready to go on a journey. The event is not a religious one, although, for some, it could certainly be a spiritual experience. It is a journey of music.
Eli Epstein, a faculty member at the New England Conservatory of Music and Berklee College of Music, has made it his mission to make classical music more accessible. He aims to do so through his "Inside Out Concert," which focuses on forging an emotional, instead of strictly intellectual, connection between classical musicians and their audiences. The most recent "Inside Out Concert" was held on Sunday at the Arlington Street Church.
"I wanted to try to find a way to make classical music relevant to anybody," Epstein said in an interview with The Daily Free Press. "There's this notion out there that you need to know a lot about classical music in order to appreciate and enjoy it. I disagree with that notion."
When Epstein began conducting at the Cleveland Institute of Music in 2000, he found that oftentimes, the most effective teaching came not by instructing his students to practice more, but by encouraging them to find an emotional connection to the music they were playing.
When he told this to his students, he discovered that the music was more full and passionate. Epstein also found that any technical problems soon disappeared.
Epstein began experimenting with ways to convey these ideas not only to his students, but also to audiences. In 2002, he directed his first "Inside Out Concert" in Shaker Heights, Ohio.
Over the next 15 years, Epstein worked with psychotherapists to further develop the concerts. Calling upon the practices of meditation, dreams, archetypes and visualizations, Epstein and his colleagues shaped "Inside Out" into a classical music experience like no other.
"If you can facilitate people to listen to music and take away any inhibitions and open up their receptivity, then it's a relationship that they're developing with the music that's very strong, clear and unforgettable," Epstein said.
For his most recent concert, Epstein enlisted the help of Lisa Hennessy (flute), Amanda Hardy (oboe), Jan Halloran (clarinet) and Ron Haroutunian (bassoon). Rounding out the wind quintet was Epstein on the horn. Credits for these five players range from seats at Boston Symphony Orchestra to Boston Lyric Opera and beyond.
The concert opened with a piece by Hungarian composer György Ligeti. Epstein took the time to delve into the history of Ligeti not only as a composer, but also as a man.
Epstein told stories of how Ligeti's father and brother died in the Holocaust, and encouraged the audience to listen for the mournful sorrow in his composition.
"People tend to have really emotional responses when they're given that guided imagery," Epstein said.
Next, for each movement of every piece, the musicians would perform a demonstration. The demonstrations were samplings of the music to come, snippets of melodies or rhythms that the audience could expect to hear when the piece would be played as a whole.
Epstein described the demonstrations as serving as guideposts along the way, providing listeners with something easy to attach to.
Finally, before the performers began the piece, Epstein led the audience in a time of physical relaxation. Prompting deep breath and tension release, Epstein encouraged the audience to relax their bodies and open their minds.
"People can be more imaginative and creative when they're in that more receptive, open state," Epstein said.
Epstein instructs the audience to move, close their eyes or even draw (a blank page is left in the program for this purpose) in order to truly feel and connect while they listen.
One audience member, Valerie Morhaime, 58, of Brookline, said that she had been coming to the "Inside Out Concert" series for five years and had seen nearly a dozen performances. One of her favorite aspects of the event is the intimacy, the concerts being a "well-kept secret."
"I just think it's so amazing to see professional musicians so up close and personal," Morhaime said.
It is a sentiment that the performers share as well.
"It's good to have the audience so close by and to see their reactions first-hand," said clarinetist Jan Halloran. "There's no stage between us."
That stage, the invisible, unspoken wall between performer and listener, is exactly what Epstein aims to break down.
"What I've learned in my life is that the strongest human connections are emotional ones," he said. "People start seeing themselves in the music and they start seeing other people in the music. I think that's why it's such a powerful experience for some people."