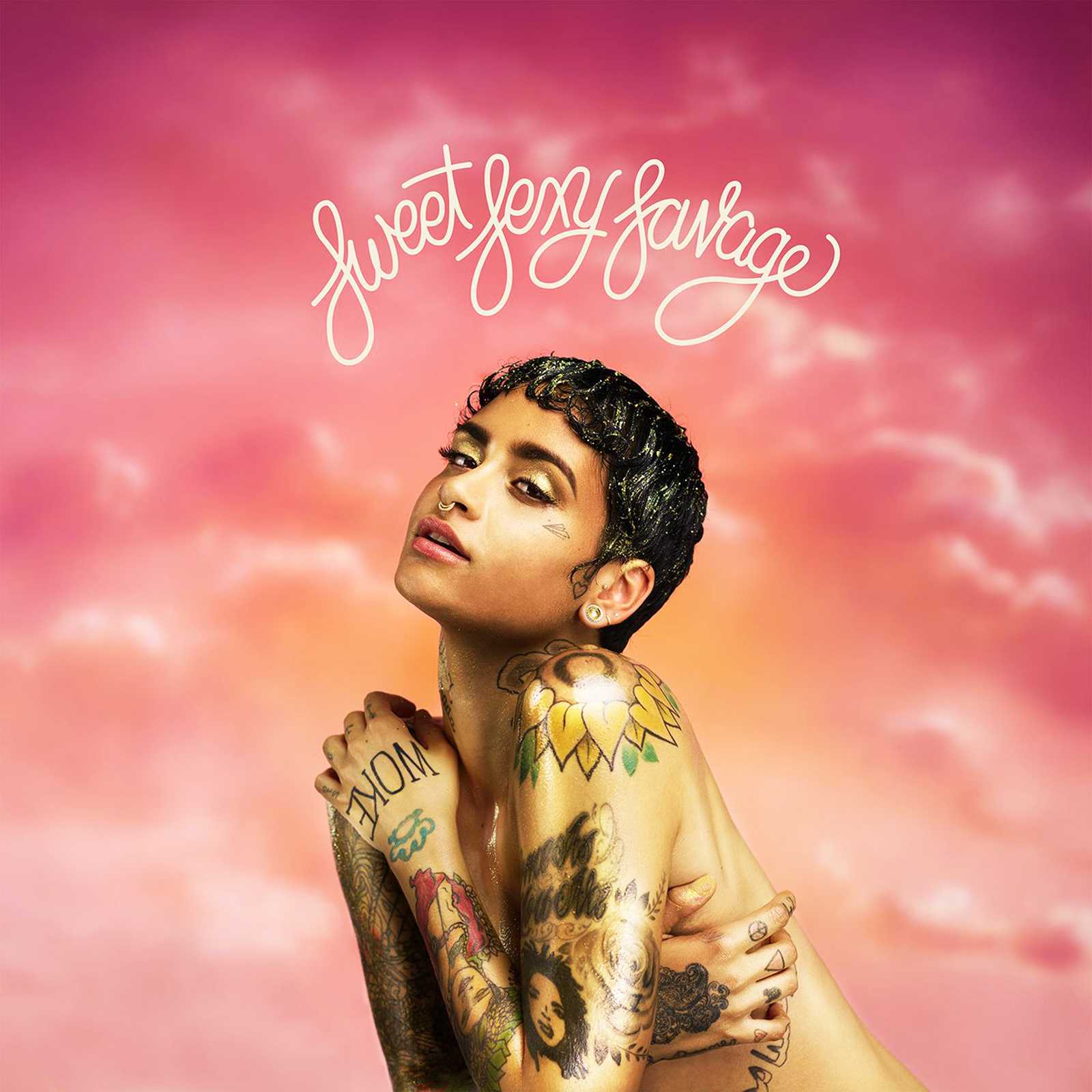 Kehlani's latest album, "SweetSexySavage," shows the artist's strong come up since her 2015 Grammy-nominated mixtape, "You Should Be Here." The Oakland native redeems herself once again with her latest album, reminding everyone why she has come to make a name for herself.
It is evident the singer/rapper has evolved significantly since she competed on season six of America's Got Talent with former band Poplyfe. In November, Kehlani revealed her upcoming album's title with this tweet:
As women we are told that we cannot be multi layered.. we are put in boxes.. we can't be all the above.. reclaim yourself. #SWEETSEXYSAVAGE

— #SWEETSEXYSAVAGE (@Kehlani) November 30, 2016
This theme is consistent throughout all of the tracks featured on "SweetSexySavage." Kehlani pays an ode to the strong, independent female mindset with her opening track, "Intro."
"Keep On" is the first official musical track on the album, which, despite not being as strong as previously released tracks such as "Distraction" and "CRZY," still manages to maintain a light, upbeat vibe. She sings of the rollercoaster ride of emotions in her past relationships and all that she has come to regret. This theme of regret and overcoming obstacles is transparent. This suggests that perhaps Kehlani's own widely publicized struggles last year amidst her personal life, were the inspiration for a majority of the tracks that make up "SweetSexySavage."
She manages to express her innermost thoughts through slower-tempo songs interwoven throughout the album, such as "Piece Of Mind," "In My Feelings" and "Hold Me By The Heart." With lyrics, "Pick up the pieces, help me learn to stand," listeners get a true sense of how she has grown as an artist and an individual.
The title of her album holds true throughout tracks such as "Personal" and "Not Used To It." Kehlani sings, "Typical story of an open girl, typical story heard around the world."
Her Oakland-based roots are something she has spoken proudly of. She also has not refrained from talking about the challenges she faced as a teenager, living in a neighborhood where many were held back from ever coming into the spotlight as quickly and successfully as she has. She is proud of her success, but she doesn't ever claim it was easy.
With lyrics, "Sometimes I run from all my problems, sometimes I make sure that I solve 'em," she appears more comfortable with where she is now and is not letting anyone hold her back.
Other themes consistent with "You Should Be Here" are relationships and the complications that come with them. Kehlani's strong vocals are featured on tracks such as "Everything Is Yours" and "Escape." In "Advice," despite somewhat cliché lyrics, such as "You had to break me, take me to make me better. But I had to save me, baby," Kehlani makes her songs relatable to most listeners.
The Charlie Heat-produced track, "Undercover," pays tribute to Akon's "Don't Matter," released off of his 2006 album "Konvicted." Any millennial is likely to become nostalgic, as the chorus of "Undercover" resonates with their middle school playlists. Its fun, upbeat tempo suggests its potential future prominence on the album.
Her strong attitude and unapologetic confidence are transparent in previously released single, "Do U Dirty." There is a balance between her vocal and rap abilities on her more upbeat tracks, such as "Too Much." Her concluding track, "I Wanna Be," inserts chopped vocals containing a combination of a repetitive techno voice with a steady beat between verses.
"SweetSexySavage" is a strong follow-up from "You Should Be Here." Kehlani seems confident in her artistic approach to all of her album's tracks featured, but does play it safe. Her lyrics could be deemed as consistent with many of her other previously released tracks such as 2015's "Did I." The themes of her lyrics are redundant as they continue to include her rise to fame and how she has overcome adversity in her personal life. It is evident that singles such as "Distraction" and "CRZY" will likely remain her biggest hits off of "SweetSexySavage," but that does not mean that other tracks should be overlooked.
By detailing her unusual rise to success, Kehlani has established her image and herself as an artist in the R&B world.