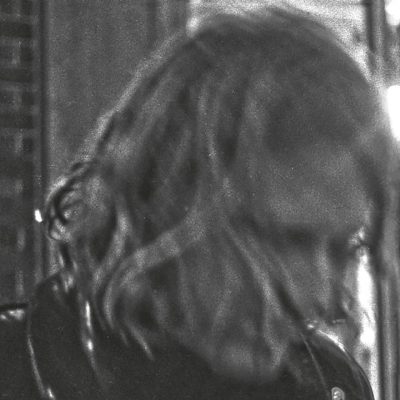 For the past decade, musician Ty Segall has existed in the gray areas of rock. He is a singer-songwriter dressed in a California punk rocker's clothing, and an enigma who has explored every avenue of garage rock in an unrivaled manner. From his time spent as the frontman of California garage rock band Epsilons to his vast library of solo albums, Segall has consistently captured the chaos of rock n' roll and tinged it with a rough, garage/punk sound.
And now he is on his second self-titled album (the first of which was also called "Ty Segall," released in 2008). Segall has brought the same fierce, fiery guitar riffs and stomping drums that have defined his music together with a decidedly more pop-influenced acoustic sound — all without losing his true garage-punk authenticity.
Segall brings the heat that has become his hallmark as an artist right from the beginning. The first track off the album, "Break a Guitar," immediately thrusts you into an upbeat, stomping rock 'n' roll sound that doesn't quit, with huge guitar riffs that tumble and fall over each other.
With lyrics like "Oh baby, take a guitar, I want you to be a big star," Segall has all the cockiness and spunk of a big, glamorous rocker. Later, in "Thank You Mr. K," Segall fully embraces the rock sound, combining uncontainable psychedelic melodies with hardcore garage guitars and drums, all topped off with traditional fast and furious punk vocals.
Segall's vocals and lyrics shine consistently throughout the album, especially on his acoustic tracks. "Talkin'," a quieter acoustic track that showcases strumming over heavy guitar riffs, and "Orange Color Queen," a slightly heavier track with a stronger pop influence, both explore heartache, narcissism and loss through Segall's soft, crooning voice. For people who aren't into the occasionally grating nature of punk rock, the acoustic tracks allow those listeners to dip their toes into the proverbial waters of Segall's music.
But don't let the acoustic tracks fool you — Segall certainly isn't done with the wildly thrashing guitars and drums that have defined his career. Even on "Take Care (To Comb Your Hair)," a pluckier song that features wonderful vocal melodies between Segall and his backing band's bassist, Mikal Cronin, the indie-rock strums at the beginning of the track eventually dissolve into rough riffs and sharp sounds by the end (a sound that is reminiscent of Segall track, "Bees," off of his 2010 album "Melted").
The most stunning example of Segall's mastery in blending garage punk rock into more indie sounds comes in the over 10 minute track, "Warm Hands (Freedom Returned)." This song is truly the masterpiece of the album, moving from the pure punk rock in the first few minutes before eventually transitioning into a rollercoaster of plucky jamming and all out thrashes.
Despite Segall's jumping around from rock 'n' roll to acoustic sounds without a second thought, every track on the album has a distinct sound that, almost inexplicably, flows right into the next. But even if you're not listening to it straight through, the similarities between the tracks are apparent. They all display his signature big, brash garage guitar sound along with a mastery of songwriting.
Segall maintains an unrivaled level of intricacy that elevates punk rock to an art form only he understands. This album is a little bit of everything, almost like a sampling of all of Segall's different sounds, which makes pinning down a distinctive description of the vibe he's going for nearly impossible.
One thing is certain: whatever this album is — California-esque pop, punk, garage noise, psychedelic, indie, rock 'n' roll and more — it is, most definitely, Ty Segall.