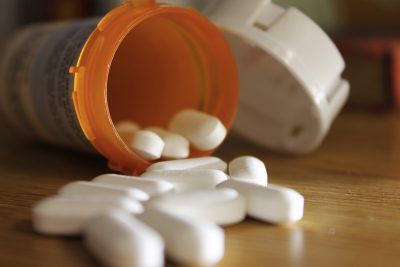 Prior opioid use has connections to rare instances of memory loss associated with toxic exposure, according to a study conducted by the Centers for Disease Control and Prevention published on Friday.
The Massachusetts Department of Public Health requested in February 2016 that if medical professionals have received a patient who has new onset amnesia without apparent cause, they must report the case for review.
The final review brought together 14 patients who have had onset amnesia since 2012 and found that 13 out of 14 patients had a documented history of substance abuse.
Jeffrey Samet, a professor of medicine at the Boston University School of Medicine, said it is unknown if these patients' memory loss resulted directly from opioid use.
"The case is interesting because opioids have been around for a long time," Samet said. "This amnesia as a consequence of drug abuse is not common. It is causing a wonder for what is causing this amnesia. Is it drugs? Is it external events?"
Samet said while opioids can lead to addiction in some users, the long-term side effects of these medications are few for most.
"[The] opioid epidemic's most fearsome concern is … overdose," Samet said. "It is a major priority for the CDC, for the governor … the fact that there is an amnesic syndrome pales compared to people who die from overdose over the country."
Alfred DeMaria, medical director of Massachusetts Bureau of Infectious Disease, Response and Services and co-author of the study, said the issue was brought to his attention through public health surveillance.
"We had gotten a report about this unusual syndrome, and we were concerned about an outbreak," DeMaria said. "We contacted various departments to see what was going on. It resulted in finding 10 more cases on top of the four that we already had."
Mieke Verfaellie, a professor in BU's Memory Disorders Research Center, noted that damage to the hippocampus could "result from oxygen deprivation associated with overdose."
"The evidence here of a severe amnesic condition is novel and certainly adds to the worry about potential cognitive ramifications," Verfaellie said. "There is also evidence to suggest that cognitive impairment interferes with a person's engagement in treatment for the addiction and in the efficacy of the treatment itself."
Joe Leavey, executive director of the Boston Alcohol and Substance Abuse Programs, said the stigma of drug use has prevented further study of its long-term effects.
"We have had such a 'don't look at these things' mentality," Leavey said. "I see [this study] as a wake-up call that would really be saying, 'we need to study these drugs a lot closer.' We need scientists to be really figuring out what is the danger on [memory loss]."
Several Boston residents expressed mixed opinions on the severity of drug use in the city.
Sean Hopkins, 27, of East Boston, said addicting drugs should only be prescribed when they are proven to help ailing patients.
"I know there's been rampant heroin deaths and stuff all over the country, but I haven't heard that much in the Boston area," Hopkins said. "Outside of the city I think it's a bigger problem, but in the city itself I don't think it's a big problem."
Jonathan Russell, 27, of Kenmore, said drug use is a more pressing issue in rural areas of Massachusetts than in Boston.
"I guess it really depends on the specific client-case scenario," Russell said. "But I guess I'd say in severe cases, [addicting drugs should be prescribed]."
Chantel James, 24, of Allston, said she trusts doctors to prescribe drugs carefully, but misuse is inevitable.
"If a doctor is prescribing a drug to a patient, then it has probably been tested and verified," James said. "But all around the country people are probably mishandling the way they use drugs, whether prescribed or not."