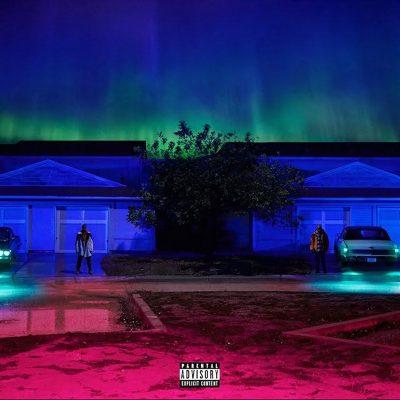 Big Sean's fourth album, "I Decided.," dropped on Friday with the kind of low-key expectations typically associated with the rapper: good, but not great. However, the 14-track album defies any conclusions drawn by Big Sean's three previous works: "Finally Famous," "Hall of Fame" and "Dark Sky Paradise." The work is fresh and unexpected, for both the artist and the rap world.
The current, upcoming generation of rap, made up of artists even younger than Drake, is led by Chance the Rapper, who really came into his own in 2016, with his epic album "Coloring Book," "Saturday Night Live" performances and surprise free Christmas mixtape with Jeremih. Big Sean has hovered in Kanye West's shadow throughout his relatively short career. West, who first signed Big Sean with G.O.O.D. Music after the younger rapper offered up 16 bars outside the Detroit radio station WHTD, has always taken a more outspoken, provocative stance with his work, akin to Jay-Z and Kendrick Lamar.
Despite this, 2017 has proven to be the year that Big Sean truly settles into his voice, as the entire track list of "I Decided." lived up to the hype of "Bounce Back," which was released as a single last year to critical acclaim. The album serves as a sort of continuation of the song and a passionate anthem for revivals.
"Sacrifices (feat. Migos)" is a true standout, as it blends traditional rap vocals with a more indie background. The song is a well-deserved lament for all that Big Sean has had to sacrifice to get to his current state of fame, a product of incredibly hard work. It's one of the catchiest songs on the album, as it's more about repetition than substance, which serves as a slight reprieve from the "heavier" content on the rest of the album.
Another highlight, "No Favors (feat. Eminem)," features an always fired-up Eminem, who raps on a strict political bent and addresses the current administration. This provides the album with a particularly timely edge without allowing it to define Big Sean's style. The two artists are an unlikely pairing, but they mesh well in an unexpected and dynamic way, creating what will surely be one of the most iconic duos of 2017.
Jeremih, TWENTY88, The-Dream, Migos, The Flint Chozen Choir and Starrah also contributed to "I Decided.," but the album still remains uniquely Big Sean's. He blends universal issues like social justice with personal dilemmas in a way that invites others to work through the adversity with him, a unique and necessary perspective in the rap world.
What was perhaps most remarkable was the slew of tracks that touched on Big Sean's relationship with his family in "Halfway Off the Balcony," "Sunday Morning Jetpack" and "Inspire Me." Big Sean is a very grateful guy, which typically comes off in his charitable actions, like fundraising for the people of Flint, Michigan, but becomes incredibly apparent as he thanks his grandmother and mother, and reflects on Detroit and his upbringing in the final track on the album, "Bigger Than Me (feat. The Flint Chozen Choir & Starrah)."
"Bigger Than Me" focuses heavily on Big Sean's still strong Detroit roots, and oscillates between hope and despair, with the juxtaposition of lines such as "Everybody in the city to me like a distant cousin, brother, little sister / I see myself in the young ones" and "First time I seen a dead body I was 14 / And I felt the pressure." It's a startlingly concrete homage to Big Sean's beginnings, which very fittingly features a recording of a loving conversation between him and his mother.
The whole album meditates on second chances and leading the best life possible, despite the constant stream of challenges, which is the very essence of Big Sean's philosophy. It's a much needed, high-quality collection of tracks, which marks another strong year for rap, and now for Big Sean.
"I Decided." is much more than another successful rap album and serves as proof that it's finally Big Sean's turn.