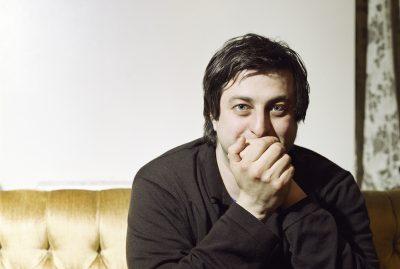 From taking out a full-page advertisement to voice his frustration with Time Warner Cable, to offering his most recent album in the formats of an antique chair and a bathrobe, one thing is clear about comedian Eugene Mirman: he is unafraid to push the boundaries in order to be a little absurd.
Mirman's current stand-up tour comes to a close this Saturday at the Paradise Rock Club.
"I love Boston," Mirman said in an interview with The Daily Free Press. The 42-year-old Russian-born comedian moved to Lexington at age 6.
"I actually plan to move back sometime this year," he said.
Currently, Mirman serves as a frequent co-host on Neil deGrasse Tyson's podcast "StarTalk" as well as hosting his own recently-released audio show "Hold On" on Audible. Mirman also voices the character of Gene on the animated hit show "Bob's Burgers."
"I really enjoy doing the different things," Mirman said, pointing out that it's not every day that he gets to meet and talk to astronauts with Neil deGrasse Tyson. However, he said he still thinks of himself as a stand-up comedian first.
"It's something that you can just do," he said. "It's something you can do on your own."
Mirman said that while he does love doing shows at Paradise Rock Club, the reaction from the crowd in his hometown is hardly different from that in other cities.
"It's not like all my jokes are about Lechmere," Mirman said, referring to the New England department store chain that closed its stores in 1997. There is, however, a certain common ground with his Boston audiences, he said, whether it's explicitly stated or not.
Local Boston musicians helped Mirman on his most recent comedy album "I'm Sorry (You're Welcome)," which was released in October 2015. A large portion of the monumental 9-volume, 7-LP album was recorded in the city.
The idea for such a complicated and ludicrous endeavor came from a joke Mirman made about wanting to release a 100-volume record. While he knew that something that large was unfeasible, he decided that he could still make something "big and silly." 
"I thought it would be a fun and really ridiculous project," he said. "And it was."
"I'm Sorry (You're Welcome)" comes with an entire stand-up routine, ringtones, a guided meditation, sound effects from the mouth of Mirman himself and a full 45 minutes of crying (a feature Mirman said he thought would be a fantastic selling point joke until he had to listen to "a full-hearted 45-minute cry-a-thon" more than five times).
"I don't know if there's anything I would do again," Mirman said, "though I really enjoyed the project and collaborating with people."
He also offered his thoughts on the relationship that comedy and art have with the current political climate in the United States. 
For Mirman, the worlds of comedy and politics can exist separately, and he stressed that it really depends on the topics a comedian addresses.
"I do things that are largely anecdotal or silly," he said. His material is often more focused on his own life and set of experiences than it is the outside world. 
However, shows like "Saturday Night Live," which has been making fun of American politics for more than four decades, have made it clear that jokes at the expense of today's politicians won't stop anytime soon.
Therefore, while Mirman's own role as a comedian has not changed much, he does acknowledge that the work by others in his field could be significantly affected by modern events. Despite that, there's room at both ends of the spectrum, Mirman said.
"I think comedy, in general, will be both more political and more silly," he said. "There's a need for both. There's a need for everything. Everyone should do whatever it is that calls to them. I think it would be silly to be really mad at Rolling Stone for not writing an album about [President Donald] Trump."
However, Mirman said he won't shy away from touching on politics if he feels the occasion is right.
"If I could think of a joke that would make Donald Trump resign as president, I would definitely tell it," he said. "In that sense, if there's something that I thought I could do comedically that would be helpful then I would do it."
Mirman cited "Last Week Tonight with John Oliver" as an example of comedy that is indeed having an influence on the real world.
"Some comedy can actually have a really wonderful, social effect," he said. "It would be amazing if there's things artists can think of doing that would have an impact."