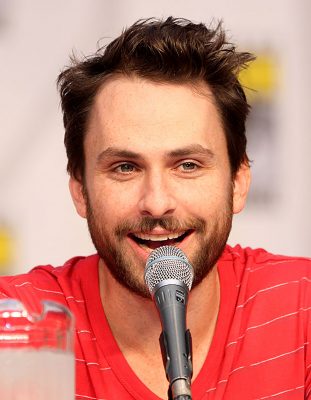 Actor Charlie Day began his round table interview with an industry standard handshake and a generous offer to share his cup of cold black coffee.
After forming a friendship while working together on the TV show "It's Always Sunny in Philadelphia," longtime friends and colleagues Day and director Richie Keen traveled to Boston to promote their new film, "Fist Fight."
The comedy centers around Day's character, the affable English teacher Andy Campbell, as he struggles to survive the final day of the school year. As administration begins handing out pink slips, Campbell fears not only losing his job but also his sanity.
Students have overrun the school in a tornado-like anarchy, leaving nothing but destruction in its wake. From erratic paint bombs to a loose horse, the pranks create friction between Campbell and his short-tempered colleague Ron Strickland, culminating to the title climax – a good and anything but old-fashioned fist fight.
Returning to high school brought back nostalgia, said Day and Keen, as they recalled their time in secondary school.
Day jokingly shared his two high school superlatives "Funniest" and "Thinks He's the Funniest" as decided upon by his peers.
"Real snarky move by those rich kids," Day said. "I didn't like that school."
Day followed up by saying that he was voted "Teacher's Pet" and "Most Likely to Succeed." The latter was exemplified by this release, his first feature film.
Although there were no superlatives this time around, both shared the sentimentality of returning to their adolescent years.
"There's something about being in that environment that felt like you were in school and you wanted to stay there and it almost felt like camp," Day explained.
The idea of staying beyond takes seemed foreign to Keen at first.
"I've never been on a set where the actors, when they finished a scene, stuck around to hang out," Keen said.
Day interjected with a small caveat: "Except for after the fight, after shooting I wanted to go to the hospital."
Both Day and Cube chose to perform the fight themselves.
"I defy you to find a stunt double," Keen said in reference to the climactic fight scene that took eight days to create.
All the while, Keen made certain to serve justice to the movie's title. He explained the importance of designing the fight to ensure that it was more than "just two guys in a circle, punching."
He compared the scene's construction to that of a horror movie. When the final apex comes to fruition, the viewer is reminded of what it took to reach that point.
Beyond filming the scene, finding a location proved difficult for Keen. After visiting upwards of 30 schools, Keen finally found the perfect set – a condemned school building with no running water. Although he initially deemed the school perfect, he was slightly worried that they wouldn't be allowed to film due to the mature content of the movie.
"Are they going to allow us in the school when they read what we're doing?" he said he remembered thinking.
Beyond finding sets, Keen also had to find a cast.
While the credits contain indisputable levels of star power, the mix remained eclectic, displaying the diverse ranges in genre experience. From Dean Norris of "Breaking Bad" and Christina Hendricks of "Mad Men," to serial comedians Tracy Morgan and Jillian Bell, Keen said he realized the importance of versatility in the film's casting.
"My goal was to find the funniest people in the planet and put them next to the people that you didn't know were the funniest people in the planet," Keen said.
In addition to talking about the film, Day, a Merrimack College graduate, talked about his time in the Boston area and what it was like to be back.
"What I miss most about that time in my life is the excitement of everything being new," Day said. "Anytime I came into Boston, the idea of the potential of what my life could become was always exciting to me."
Day also shared that as the years have passed, him and Keen may have lent themselves to new high school superlatives.
He said he believes their teenage peers would ask, "You're still in high school?" and grant them the title "Most Likely to Die" while still in high school.