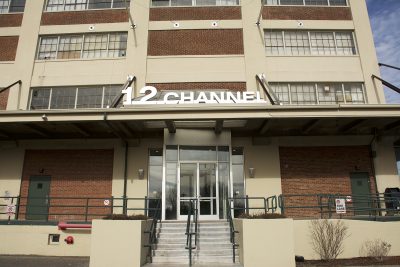 MassRobotics, a collaborative workspace for robotics startups, opened its initial laboratory, office and test space with a ribbon cutting ceremony in the Seaport District on Friday.
The new 15,000 square-foot space will allow robotics startups to develop and scale their ideas and prototypes in the "emerging robotics industry" in Seaport, according to a press release from the company.
"MassRobotics will serve as a collaborative resource for Boston's entrepreneurs, offering access to facilities and cutting-edge equipment that will help companies bring their new ideas to life," Boston Mayor Martin Walsh said in the release. "I look forward to seeing these companies grow and develop exciting, new technology that has the potential to change how we interact with the world around us."
The MassRobotics team has launched a fundraising campaign to build an additional 25,000 square foot in the facility because of high demand from various robotics companies to use the space, according to the release.
Tom Ryden, the executive director of MassRobotics, wrote in an email to The Daily Free Press that the new space will further MassRobotics' mission.
"MassRobotics mission is to support and grow the robotics and connected device community in Massachusetts," Ryden wrote. "We believe by creating the hub of robotics here in Boston we can bring in start-ups and jobs to the area. We also support STEM initiatives, exposing students to robotics technology and opportunities in the field."
MassRobotics originally shared a space with other startup companies in various fields before moving to the Seaport District, Ryden wrote.
"We started in the Cambridge Innovation Center's co-working space but felt that robotics companies needed their own co-working space that included things like a machine shop, electronics lab and shareable benches," Ryden wrote.
While some of these companies moved into the space on Feb. 1, Ryden said, the official ribbon cutting ceremony was held Friday, which included a number of notable guests, including Walsh, who held the ribbon while a "collaborative robot" cut it.
MassRobotics will receive a grant of $75,000 from the Massachusetts Technology Collaborative toward building a new laboratory space and furthering community outreach efforts, Ryden added.
"We are currently working on building out an advanced robotic manufacturing lab where start-ups will have access to the latest industrial arms and collaborative robots," Ryden wrote.
Joyce Sidopoulous, the robotics community manager at the Mass Technology Leadership Council, said MassTLC works to connect technology companies with local businesses in order to foster beneficial partnerships.
"One of our missions is bringing people from the tech sector together to form collaborations and business partners and to help businesses accelerate," Sidopoulous said.
Sidopoulous said MassTLC is the largest technology member organization in the state, with over 500 member companies both large and small.
"MassTLC is one of the founding partners of [MassRobotics]," Sidopoulous said. "At one of the MassTLC cluster meetings … we brought together these two groups that had similar ideas and started kicking off the whole idea of [MassRobotics]."
Sidopoulous said like MassTLC, MassRobotics works to connect the startups with the tools they need to succeed, but on a smaller scale.
"MassTLC … represents the tech industry, everything from big data to robotics to [internet] to healthcare," Sidopoulous said. "[MassRobotics] is more of a place and a location for entrepreneurs and start ups to meet and work together. They also do a lot of programming to help the robotics startups progress and scale … to become larger. They're closely related."
Several Boston residents praised the addition of the new facility to the Seaport District.
Hector Laureano, 26, of Brighton, said the city should invest more in the robotics industry.
"In the last 10 or 20 years, we've had so much development, and I think that for the city to look away from that would be ignorant," Laureano said. "Hopefully, [MassRobotics] will bring and keep college students, because I know that a lot of college students come here for school and end up leaving."
Simmone Miller, 28, of East Boston, said the new facility is a good idea, and it will encourage the sharing of ideas between startup companies.
"Robotics is always a good thing, as long as they have their own limitations," Miller said. "There are a lot of different things that I use personally in my everyday life that have come from robotics."
Jessica Denaples, 30, of Brighton, said the robotics industry will positively impact the "up-and-coming" Seaport District.
"It's nice that people who might not have the means to do this work on their own can use this space that is shared [with MassRobotics]," Denaples said. "Hopefully it will bring people from other areas of the country and the world who are advanced in that field to collaborate with people in Boston and vice versa."
Nathan Bindseil contributed to the reporting of this article.