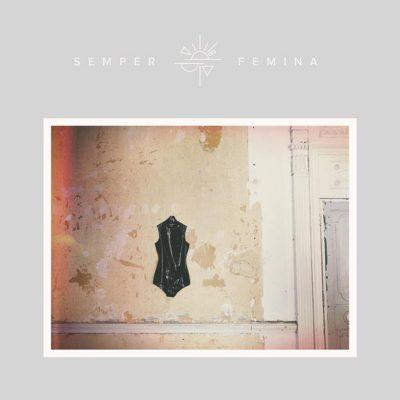 Despite being 27 years old, singer/songwriter Laura Marling has already managed to release six acclaimed albums in her career. "Semper Femina," released on Friday, is no exception, and serves as an anthem for current times. The nine-track album covers love and relationships, subjects often found in Marling's work, but this time in the form of female friendships.
There are no other musicians or artists that Marling's work can be directly attributed to, which is one of the most appealing factors of her style. It's unique, but she doesn't feel the need to stick to any specific tone or genre, embracing the indie feel of her work. The closest comparisons are Death Cab for Cutie, Mumford and Sons and even the late Leonard Cohen, speaking to her versatility and ability to conform or defy preexisting genres.
Marling's fifth album, "Short Movie," differed from its predecessors, as it was much more guitar-centered than indie folk, so the tone of "Semper Femina" was up for grabs. It picks up from where "Short Movie" left off and serves as an indie and barely-there rock hybrid, with subject matter controlling each song.
The title "Semper Femina" comes from Virgil's "The Aeneid," which Marling touches on in the album's penultimate track, "Nouel." She borrows a direct term, "fickle and changeable," from the poem's English translation, adding, "Though I may always be," "Weighing down on me" and finally "Semper femina." She speaks of wanting to be a free woman but still not being able to be alone, a universally felt paradox that tackles stereotypes and fundamental truth, which rings true for the rest of the album.
Another song that left a lasting impression is "Always This Way." Marling speaks of heartbreak, asking, "In what makes the world go round?" and "It's so hard to say / 'Is it always this way?'" The track is the closest thing to a traditional love song on "Semper Femina," with lines that lament, "Now she's gone and I'm all alone / And she will not be replaced." It's friendship in its most raw form and speaks to the ties that bind women together.
"Don't Pass Me By" is another standout on the album, as it serves up both solid lyrics and guitar. Marling speaks of an intimate past relationship when she sings, "You see my oldest friend / Tell her that I'm gone again." The lyrics are set to the wistful acoustics of someone trying to make up their mind, which is apparent when she asks, "Can you love me if I put up a fight?"
The most memorable song is the last track, "Nothing, Not Nearly," wherein Marling speaks the first few verses rapid-fire to a borderline rock ballad, before mellowing out a bit. She acknowledges not having much time "to bask in the afterglow" despite nothing mattering "more than love," a complicated but realistic take on some of the most impactful relationships in everyone's lives.
There are no filler songs on the album, as each track is an epic independent from the others. There is nothing overtly sexual about the songs, yet they're still deeply passionate. It's at once about the love between women in all its manifestations at femininity on its own.
Born in Hampshire, England, Marling's accent is barely present on the tracks, as the content on the lyrics tend to override any personal ties. Amidst her soothing singing voice, Marling will occasionally speak some of the lyrics with an understanding of someone much older, but not in a pretentious or forced way. She manages to weave in the emotions and worries of someone much younger. A life well lived is reflected in her music, as is an acceptance of the way things are and an openness to embracing the way things could be.
Laura Marling's past albums speak to the success of her career and accomplishments as an artist, but "Semper Femina" serves as evidence of the impact that her work will have going forward within the music industry and pop culture as a whole.