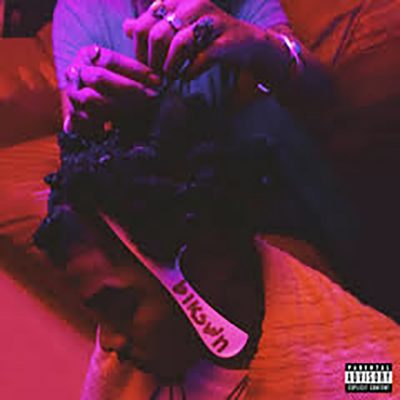 Up-and-coming hip-hop artist Smino dropped his debut album entitled "blkswn" on Tuesday. Opting out of the typical Friday release date, Smino chose the significant date of March 14 to drop his album as a shout out to his hometown of St. Louis, Missouri. As 314 is the area code for St. Louis, 3/14 day shows love and pride for the city.
Smino, born Christopher Smith Jr., began his music career at a young age as a drummer in his church band. He is now a member of the musical collective "Zero Fatigue," alongside artists such as Bari, Ravyn Lenae and the primary producer of his album, Monte Booker.
The title "blkswn" is rather fitting for the album. Smino proves he is like a black swan in that his sound is rare and like no other. He incorporates a funk sound into his album that is not typically seen in hip-hop. Through his syncopated rhythms and captivating melodies, Smino has created an album that truly stands out.
The first song of the album, "Wild Irish Roses," encompasses more mellow beats than others and serves as a smooth introduction to the rest of the album.
"Maraca," the next track, is an entirely different experience. The upbeat and catchy hook gives this song an added level of energy and demonstrates that after just two songs, Smino has diversity in his sound.
There are several other artists featured on "blkswn," including Lenae, Bari, Noname and his older cousin Drea Smith. The addition of female artists to the album provides a welcome variety in tone and adds a needed layer of soothing sound. Lenae, in particular, has a seductive, soft voice that intertwines with Smino's in a beautiful way in "Glass Flows (feat. Ravyn Lenae)."
Smino also borrows brief melodies and phrases from other popular songs, such as "Ignition (Remix)" and "My Boo." These quick references to other artists may pass by listeners, but allow him to mix up the beats and challenge expectations throughout various songs.
In addition to utilizing interesting melodies and catchy rhythms, this album notes important social issues such as animal cruelty, the overwhelmingly white demographic of Oscar winners and the appropriation of black culture.
In "Father Son Holy Smoke," Smino alludes to the issue of animal cruelty in the line, "F.D.A approving murder burgers / The bullets ain't the only thing that hurt us."
This song is also where Smino really shows his love for his city, as he says, "I been 'round the Chi, LA, NY to the bay / But Lou' still feel like home."
The song "Blkoscars (feat. Jay2)" concerns the predominantly white winners of Oscars. The line, "They said we couldn't do it / We been hurting, bruising" conveys Smino's pride that the African American community, despite the roadblocks of racism, has been able to achieve success. He also mentions African American actors such as Viola Davis and Will Smith to provide examples of well-known and successful black actors.
Smino also tackles the issue of white appropriation of black culture and music in "Amphetamine." He raps that the "culture vultures" are "Appropriating the fellas / Sucking the fruit from my elders / Don't give a Chuck bout no Berry / They rather listen to Elvis." This comparison of Chuck Berry's mainstream success to Elvis Presley's demonstrates Smino's claim that black culture has not received its due.
Several aspects of "blkswn" sound similar to the albums of other hip-hop artists, such as Chance the Rapper. Aside from the fact that both artists are quite vocal about their love for their hometowns, Smino's overall style is somewhat reminiscent of Chance's. Both rappers blend rapping and singing together in an effortless way and make liberal use of syncopated rhythms.
Despite some similarities, Smino has proven that he is indeed the black swan of the hip-hop genre. His ability to infuse soul and funk into a rap album would alone be enough to deserve fame, but he also incorporates a futuristic sound into his music through his catchy beats and varying rhythms that further set him apart from the crowd. His transitions between passionately rapping and smoothly singing allow him to convey his passion for African American culture and his hometown.
"Blkswn" is well worth the listen for those who enjoy hip-hop and are searching for a funky and distinctive rap album from a promising new artist.