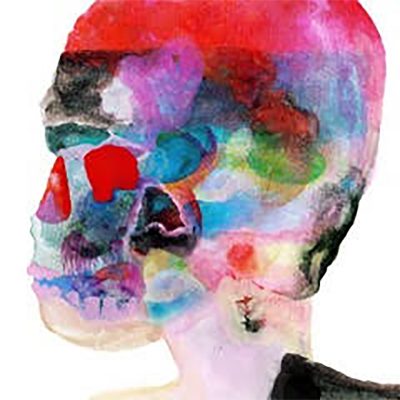 Spoon, which is coming up on its 25th anniversary since the band's first record drop, reaffirmed their status as one of the defining groups behind indie rock with their most recent album, "Hot Thoughts," which was released on Friday.
The Austin, Texas-originated band's ninth album, "Hot Thoughts," manages to maintain the energy that fans fell in love with back in 1994 while still providing a fresh experience. While bassist Rob Pope has been with Spoon for about 10 years, keyboardist Alex Fischel is newer, yet already an essential member of the group. Despite the expected shifting of band members over the years, Britt Daniel, the lead vocalist and guitarist, and Jim Eno, drummer/percussionist, have been constants since Spoon's founding. They're signatures of the band's longevity and able to shift with specific sounds of the times.
Daniel is the face of the band, and his voice is often more recognizable from album to album than the actual sound of Spoon. He switches between clear-cut contemporary vocals and those found in collections of older, classic rock. His voice manages to avoid aging while still dripping with experience, something that at once carries and compliments the Spoon aesthetic. The last album that Spoon released, 2014's "They Want My Soul," took on a stronger side of pop than its predecessors, which "Hot Thoughts" built off of while still returning to the band's rock routes.
The title track, "Hot Thoughts," set a high-quality precedent when it dropped as a single back in January, but the 10-track album surpassed expectations. "Hot Thoughts" introduced a brand of electronic and synesthetic sound that is not commonly associated with the band, but it complemented many of the songs with a unique contemporary bent. The hints of David Bowie that both unapologetically and expectedly made it onto the album prove to be more of a tribute, with the slightly offbeat "Do I Have to Talk You Into It" to the more spontaneous "Can I Sit Next to You."
"I Ain't the One," an album standout, takes on a more somber tone without compromising the inherent rock aspect of the band. The song seems simple enough, with fewer lyrics than a typical track that still manages to hold its own. The line "I ain't the one that you looking for now" followed by "So now I'm leaving you all behind me" is at once personal without being unrelatable, another classic Spoon characteristic.
The final song on the album, "Us," is a strictly instrumental surprise and a testament to Spoon's ability to infuse novelty into everything that they do. The song provides a meditation of sorts on jazz, down to the rain-like speaker crackle and distinctly improvised feel. "Us" is reminiscent of Coltrane but still ultimately its own creation, which is both classic Spoon and an innovative move for the band's genre.
"Tear It Down" is arguably the best track on the album. With a chorus of "Let them build a wall around us / I don't care, I'm gonna tear it down" and "It's just bricks and ill intentions / They don't stand a chance / I'll tear it down," the song manages to be an anthem of sorts without explicitly saying so. Interpretation is a classic move for Spoon, with past hits like "The Underdog" and "Inside Out" taking on similar approaches.
Spoon's continued choice to avoid narrative albums helped define their earlier releases and provide a soothing balm for contemporary times. Many U.S. bands have attempted to cater to or even capitalize on the current state of affairs, which is certainly necessary in some instances, but Spoon's long-term normalcy is perhaps more effective and what listeners need most.
The "Hot Thoughts" album plays like a movie soundtrack, as it can simultaneously serve as background or its own listening experience, allowing listeners to create their own narrative. It's something which fans have come to expect, but in the most refreshing way possible, thus further carving out Spoon's place in indie rock history.