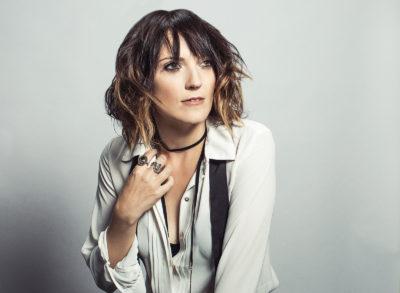 Comedian Jen Kirkman is at her best when she's on stage, by her stool, telling a conversational story to the audience. She leans forward, and the audience immediately follows, entrapped by her words.
Even in a phone interview with The Daily Free Press, Kirkman's storytelling skills are intact as she shares her thoughts on comedic style, election night and what audiences can expect ahead of her show at The Wilbur on Sept. 20 at 7:30 p.m.
A Needham native, Kirkman did her first stand-up sets at Harvard Square's Comedy Studio after graduating from Emerson College. For her first Friday night on stage, Kirkman had written out a series of jokes, which she decided to ditch at the last minute.
"I got there, and I thought, something inside my soul was like, 'These aren't what you want to say,'" Kirkman said. "And I sat on my stool, and I told a very honest story about how I had not lost my virginity in high school, and I graduated a virgin and that will always bother me, and that I lied about it my whole life."
It's the easy, yet blunt confessional vibe that has become Kirkman's beloved performance style. While she knows how to work a one-liner or keep an anecdote short from her many late-night appearances, the pay-off of Kirkman's work is in the long run, making her three albums, two books and two Netflix specials widely adored.
"Weirdly, that bit, that notion, of lying about being a virgin and saying I wasn't ended up on my Netflix special 20 years later," she said.
Val Kappa, the comedian opening for Kirkman this week, said that the two first met around 1998 when they were on the same lineup at The Comedy Studio. Even then, Kirkman was cultivating her signature conversational style.
"She immediately became someone I looked up to because her style made me forget I was at a comedy show for a moment," Kappa wrote in an email. "It made me feel like I was hanging out with a friend and not watching a comedian."
While Kirkman's style was a hit in the greater Boston area, her shift to the New York comedy scene wasn't as seamless.
At the time, already established comedians like Janeane Garofalo and Marc Maron were able to work their long-form storytelling method, but the preferred style for up-and-coming comedians was that of one-liners. Kirkman was told that this was the only way she'd be able to book a set on late-night TV, which was what she did for a few years while she worked big comedy clubs and auditions.
On the side, Kirkman would do her conversational comedy, which she described as "the real me." After embracing this version of herself, she began to climb through the comedic ranks.
"You get beaten down, which is good, because it's how you get better," she said.
Kirkman credits the evolving platforms that comedy can be consumed on as part of this rise. One of her mediums is Twitter, where she's taken to discussing politics. A Hillary Clinton supporter, Kirkman is also an outspoken critic of President Donald Trump, an interest which she has worked into her comedy.
"My comedy is usually about whatever is going on right now for me, or what went on last year for me, so right now, all that's going on is I'm obsessed with Trump," Kirkman said. One of the factors that shapes her comedy is timelessness, she said, especially considering the constantly changing nature of today's politics.
One of Kirkman's current sets grapples with election night.
"I put up my Christmas tree because I was so depressed and I started watching Hallmark movies," she said, before sharing how "weirdly feminist" she thinks Hallmark movies are.
"When he first got elected I was like comedy's over, this isn't important, the world's ending," Kirkman said.
However, as she noted the sense of togetherness and activism that came out of some members of society following the new administration, she realized that she was ready to do comedy again.
Ticket sales have soared for an already popular Kirkman, which she observed in her "All New Material, Girl" tour.
"It's a great time to want to be part of a community, and I think people love coming out to live shows," Kirkman said. "I certainly give out enough entertainment where you can stay home and enjoy my work, so I think it's about that sense of community."