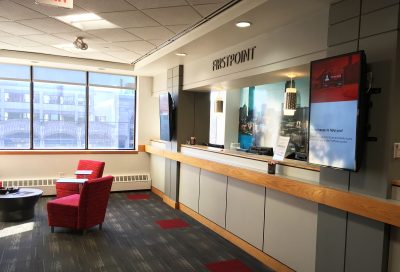 Boston University is lowering GPA requirement for students to maintain merit-based scholarships, according to an email sent to students during spring break.
Presidential Scholarships, which are given to only five percent of freshman based on academic achievement, are most drastically affected. The GPA requirement was changed from a 3.2 to a 2.0, said Julie Wickstrom, executive director of financial assistance.
Wickstrom said a 2.0 is the lowest the GPA could be brought down while "aligning it with the graduation requirements."
The students who earned these scholarships came to BU proving that they have "academic strength," and the university wants to move in a direction where these students can continue to challenge themselves in other ways, Wickstrom said.
"We want to move more in a direction where we are allowing students more flexibility to explore different coursework without worrying about losing their scholarship due to a GPA average," she said.
Wickstrom said the goal is to alleviate some of the anxiety students may have while choosing their coursework, while also allowing them to explore outside of their comfort zone, or even their major.
"We also want them to not shy away from taking several difficult classes in a semester if that works best for their schedule because we don't want them to worry that they'll lose the scholarship."
The idea came from BU's new Scholarship Assurance program, a change made this year to assure students that the amount of need-based financial aid they are given during their first year will be offered until graduation.
"We wanted to include all of our awards in this program … so that students can not worry about those as well, and really think of those as a part of the assurance as well," Wickstrom said.
The required GPA to maintain the Trustee Scholarship — the most prestigious merit-based scholarship BU offers to 20 students per year —  was also lowered from a 3.5 to a 3.0, Wickstrom said.
Andrew Hoang, a program assistant in the Dean of Students' office, said the GPA requirement was also changed from annual GPA to cumulative GPA.
"If you went below for a semester [with an annual GPA], you could save it by doing well the next semester, for the year," Hoang, a junior in the College of Engineering, said. "But, the new rules mean that if you go below this 2.0 threshold, then you're automatically ineligible."
Hoang said the new GPA requirement, along with the new pass/fail policy, allows students more academic freedom.
"Those together really give students a lot more freedom to choose maybe things that they've heard would be difficult, and to just take more risks academically because previously, if you had to worry about all of this, you wouldn't want to choose those classes that you thought were hard or something that you might not have a particular skill set for, Hoang said. "But this gives students freedom to take on those classes and be less worried about that."
Students who have these scholarships believe this move is a step in the right direction in terms of alleviating stress for students.
Emily Fraser-Read, a freshman in ENG, said this move makes it so students can focus on other things aside from getting good grades in order to maintain their scholarships.
"I think that it's a lot better for students because it gives a little more confidence in our abilities," Fraser-Read said. "Because before, it was really difficult. I feel like it takes a lot of pressure off from the students and now we can just focus on learning more so than worrying about money."
Nathan Weinberg, a sophomore in the College of Arts and Sciences, said by lowering the required GPA, it creates a level playing field for those in harder majors.
"The thing about the GPA requirements for merit scholarships is that they don't take into account the recipient's major," Weinberg said. "It shows that [BU is] listening to people who are going in with concerns about GPA. It shows that they care more about students being able to keep their scholarships and keep attending BU."
Kera Regan-Byrne, a freshman in CAS, said that while it's nice that she can focus on learning, it now feels as if the university doesn't think as highly of those with scholarships anymore.
"It almost feels like they are lowering their standards, that they don't think I or other students are able to keep the GPA and they think less of us, almost."
Regan-Byrne said that, however, instead of worrying about what grades she gets, she can now learn as much as she can.
"I'm happy that I don't have to be as worried about my GPA, but you know, really it's stress," Regan-Byrne said. "This helps me to focus on learning as much as I can instead of getting the best grades to make sure that I keep the 3.2."