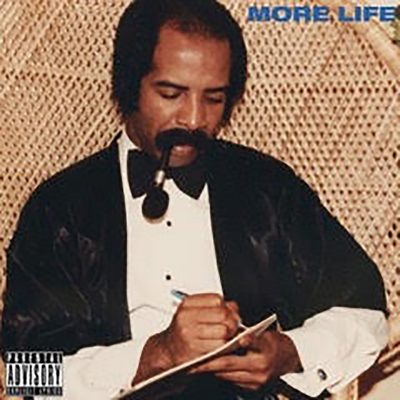 Rap artist and pop culture staple Drake released his long-awaited project, "More Life," on Saturday. However, the blend of new songs and classic collaborations was an utter disappointment and shows that Drake is starting to fall behind with his lack of innovation.
With recent successes like "Views" in 2016 and "If You're Reading This It's Too Late" in 2015, Drake has moved from club-style hip-hop to soft R&B with rap. Yet, he has been long established as a self-made success in whatever style he chooses.
"More Life" showed promise to be inventive as a playlist-style album featuring some of the industry's largest names, including Kanye West and 2 Chainz, while introducing some up-and-coming artists such as Giggs and Quavo.
In fact, these new artists are not new at all, but are some of the best from the London grime scene. Drake brings these popular artists to America by incorporating them into songs that are similar to the grime genre.
However, Drake might as well have re-released some of his old albums because "More Life" sounds almost exactly the same, albeit with a few exceptions. Most of the songs in the project have the same baseline and inspiration.
The project starts with a brash and energetic sound as well as an angry lyrics. It then moves to a "Views"-like piano and softer singing. There is more spoken lyrics that provide depth to his songs, however, Drake keeps up with the self-absorbed narcissism in most of the tracks as expected. Yet the sound is generally more energetic rather than somber.
The most surprising part was the sudden flute on the track "Portland (feat. Quavo and Travis Scott)." The flute blindsides the listener and is very out of place with the rest of the album. The repetition of the same melody gets to be quite annoying.
Another jolting moment was the lyric that mentioned Batman in "KMT (feat. Giggs)." It was unexpected, childish and quite frankly didn't fit the song.
The only lyrics that were personally relatable were the spoken voicemail by his mother Sandi Graham at the end of "Can't Have Everything." She pleads with him saying, "Give some thought to this, because I'm confident in you, and I know you can reach your desired destination and accomplish your goals much more quickly without this confrontation I'm hearing in your tone these days."
However, if anything, Drake knows how to make a hit song. The track, "Fake Love" is on its way up the charts with its hearty melody and clear, repetitive, bossy lyrics about a love that didn't quite work out. Classic Drake.
While "Fake Love" will top the charts, this album is not for mainstream radio. The tracks blend in the beginning and ending seconds, both musically and lyrically, making it hard to choose just one song to feature on a radio station.
"Sacrifices (feat. 2 Chainz and Young Thug)" had a refreshing rhythm, while "Passionfruit" had a restorative backing track. "Passionfruit" is a personal favorite on this album, reminiscent of something to listen to on a summer drive. This project had many hidden jewels, just not in the ways that the previous albums had.
West on "Glow (feat. Kanye West)" brings his usual narcissism that has made him so famous, and it is almost comforting to hear him rapping his familiar style with Drake.
"More Life" also brings back club-like beats and sounds, while still retaining the R&B of recent Drake. Also, the more ruthless and savage Drake comes back through in "More Life," a persona that we saw in "If You're Reading This It's Too Late," while keeping the chill vibes of "Views." Thus, further showing that there's nothing new to see here, and it's time to move along to something more interesting.
Most of the lyrics and themes in this album are difficult to identify with, but this album would be more impactful to someone who has gone through the relationship struggles Drake describes.
The album ends with a gentle solemnity in "Do Not Disturb," as Drake wraps up on his experience and life in general. He makes a new commitment to redefine himself and be more independent in order to show up everyone else. Even though this has been a consistent theme for him, Drake promises a "summary" of his journey in 2018.
Overall, the lack of new content was disappointing. Maybe the album will grow on me, but for more familiar sounds, "Views" is the go-to album. "More Life" is background music in day-to-day life, but not something to ponder over.
Whether it was the lack of new content in backing tracks, lyrics, themes or overall sound, "More Life" had too much build-up for what it really delivered: a direct copy of old Drake.