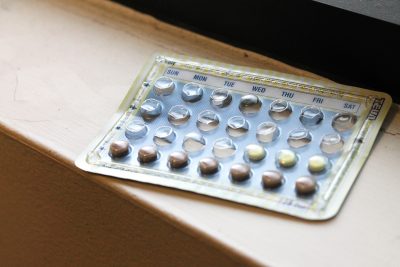 The American Civil Liberties Union of Massachusetts filed an amicus brief in support of several state defense attorney organizations in a Massachusetts Supreme Judicial Court case, Commonwealth v. Lunn, on whether state and local law enforcement officers can hold immigrants on Immigration and Customs Enforcement detainers, according to a press release issued by the ACLU of Massachusetts on Monday.
ICE detainers ask "state and local officers to keep people in state custody for up to 48 hours after they would otherwise have to be released — in the absence of any new criminal charges — so that ICE may take them into federal immigration custody," according to the release.
The ACLU of Massachusetts is tackling the case in tandem with Ropes and Gray LLP, the ACLU Immigrants' Rights Project and the Federal Immigration Appeals Project, according to the release.
The ACLU of Massachusetts' amicus brief stated Massachusetts law enforcement officers "cannot arrest people merely because someone else asks them to do so, even if that someone else is the federal government."
Several students from the Boston University School of Law also filed an amicus brief as part of Commonwealth v. Lunn.
The brief claims noncitizens who are taken into federal custody for various reasons do not receive adequate representation in their criminal cases when state and local law enforcers comply with ICE detainers.
Fewer than one in nine ICE detainers issued in the first six months of 2013 affected individuals who pose a threat to public safety or national security, according to Exhibit A of the brief, a link to information on immigration detainers from the National Immigrant Justice Center.
The amicus brief is in line with the ACLU of Massachusetts' recently announced Freedom Agenda for 2017, in which they committed to backing various bills, including the Fundamental Freedoms Act and Safe Communities Act, which would prevent Massachusetts from enacting President Donald Trump's executive orders on immigration, according to the agenda.
The ACLU of Massachusetts also backed the Contraceptive ACCESS Act in their agenda, which will require the state to continue covering birth control with no copays regardless of the repeal of the Affordable Care Act.
Karen Cosmas, the interim deputy director of March Forward Massachusetts, an organization formed after the Boston Women's March for America, praised the ACLU of Massachusetts' decision to support reproductive healthcare.
"We need to consider women's rights as human rights, and the mission of the ACLU is … to protect our civil liberties and our freedoms," Cosmas said. "[Contraceptive access] is one of the front lines in the battle [for women's rights], so I applaud all the work that the ACLU does to expand its mission as necessary to make sure all the rights and freedoms we enjoy as Americans are preserved."
Cosmas said issues of women's rights can no longer be distinguished from basic human rights issues.
"It's almost troubling that in 2017 we have to make this argument [about] protecting the rights of women to make their own decisions about their health," Cosmas said. "For folks to be continuing to have a philosophical debate as to whether women's rights fall under the broader spectrum of human rights is just absurd."
Several Boston residents said they support the steps the ACLU of Massachusetts has taken to defend immigrants and reproductive freedom, but said even more can be done in addition to what the ACLU of Massachusetts prioritized on their Freedom Agenda.
Anna McCarthy, 40, of Dorchester, said she would like to see organizations like the ACLU of Massachusetts place more emphasis on criminal justice reform.
"There is a lot of work to be done there [in the criminal justice system], and it's still vital," McCarthy said. "I think we've fallen away from it, though. We need to start looking into bringing back freedoms in the criminal justice system."
Blythe Evans, 64, of Back Bay, said the ACLU of Massachusetts should seek to incorporate more citizen participation in their initiatives.
"They should focus on building a movement from the ground up," Evans said. "It's great to tackle stuff head on, but a lot of what America faces nowadays isn't from that high up."
Thibault Roland, 36, of Back Bay, said as someone from outside of the United States, he is grateful for all the work the ACLU of Massachusetts is doing to protect the rights of immigrants.
"Being a non-American citizen myself, I am definitely convinced that this is something that's a pretty important problem to take care of, and especially these days with all the politics and everything that's going on," Roland said.
Shannon Larson contributed to the reporting of this article.