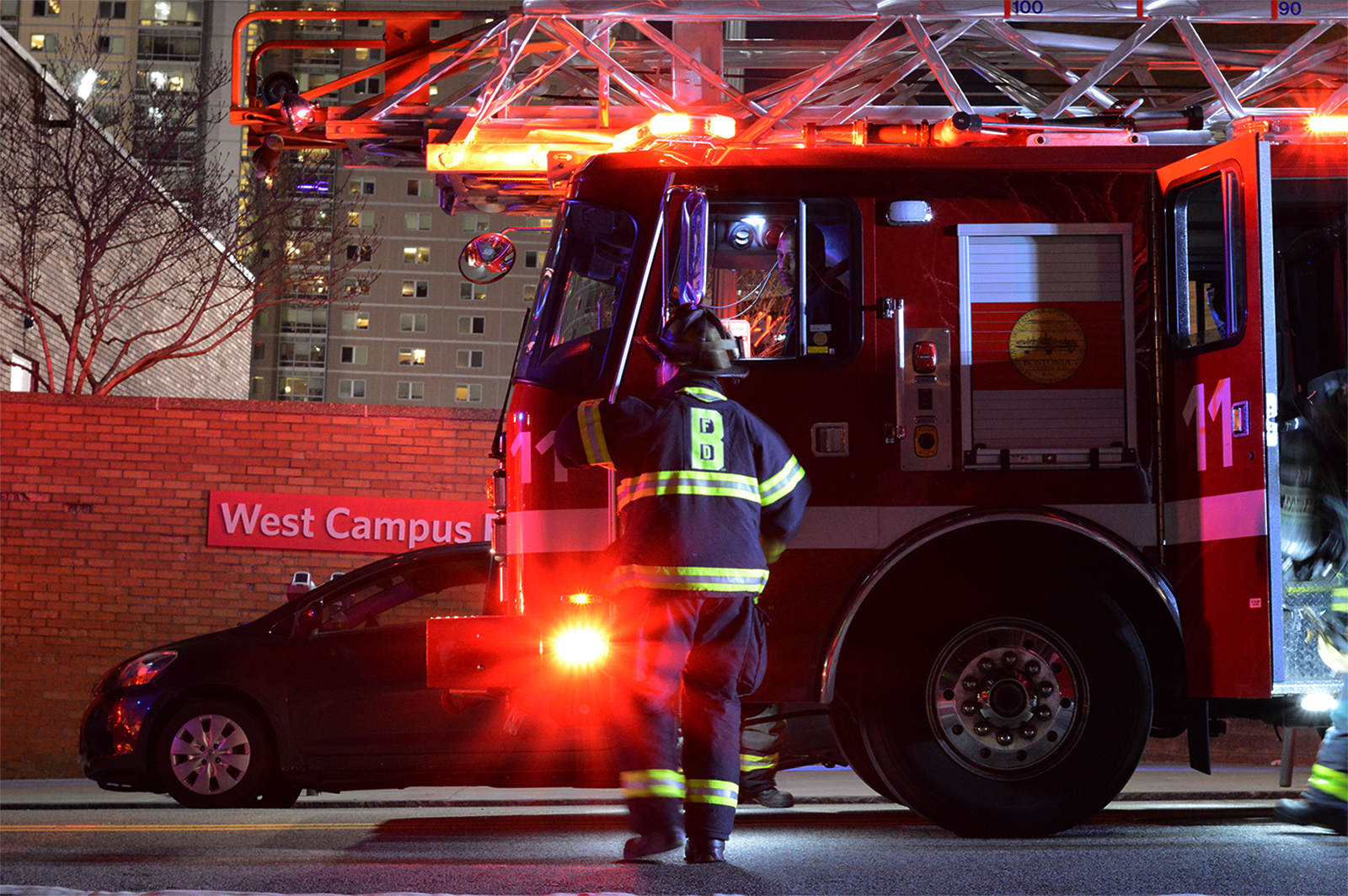 Residents in Rich Hall were evacuated Tuesday evening after a mattress on the 10th floor caught on fire, according to the Boston University Police Department.
Officers from BUPD, the Boston Police Department and firefighters from the Boston Fire Department responded to the scene. No one was injured during the incident, police officers said.
Chaneigh Bernard, a College of General Studies freshman, said she didn't know the fire originated in her triple occupancy dorm room located in the corner of the 10th floor because she was in the shower when the fire alarm went off.
"I ran out of the shower and I thought that it was a drill, but there was a bunch of smoke in the hallway," Bernard said. "I ran out, I didn't have time to grab my phone or anything. I don't even have my ID."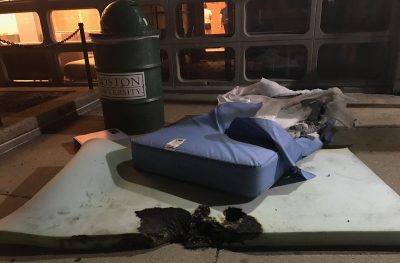 Chris Fierro, a freshman in CGS who also lives on the 10th floor, said he was in his room when the fire broke out.
"When we evacuated at first, it was a little smoky, but then one of my friends went back up and said the floor was covered in smoke," Fierro said.
Fierro said that once outside, he and some other students were directed to Claflin Hall, where officers told them to stay put until further notice.
Robin Eisenson, a freshman in the College of Arts and Sciences, said she was working on an essay in the study room at 1019 Commonwealth Ave. when the fire broke out.
"I saw a lot of fire trucks and ambulances and police car lights from the study room, and they were all going to the three towers there," Eisenson said. "I didn't think much of it, but then I went out, and there were a ton of people crowding around."
Firefighters from BFD are currently investigating the cause of the fire, said Steve MacDonald, a BFD spokesperson. The building has been cleared for reentry.
Alana Levene, Shannon Larson and Weihua Li contributed to the reporting of this article.
CORRECTION: A previous version of the article misstated how Chaneigh Bernard found out the fire started in her room.