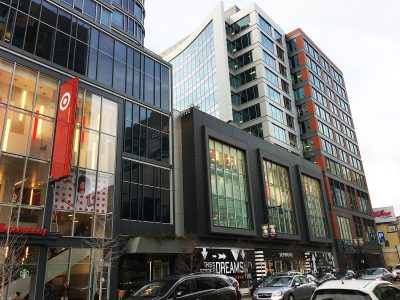 Boston is the fifth least affordable city for teachers to live in, according to a report issued Tuesday by Apartment List, a San Francisco-based company that analyzes the apartment rental marketplace across the country.
The report concluded that many teachers cannot afford to live where they teach. Over one-third of cities require teachers to spend more than 30 percent of their income to rent apartments, according to the report.
The calculations were based on the median rental rates of apartments in the 50 most populated cities in the country in comparison to public school salaries reported from each corresponding district, according to the report.
Sydney Bennet, a content marketing associate for Apartment List who worked on the report, said the decision to analyze teachers' salaries came about because teaching is a job that requires proximity to the workplace.
"You can't necessarily teach remotely," Bennet said. "Some districts are facing teacher shortages and we think that part of the reason is that teachers are unable to afford to live where they work."
Bennet said while a community cannot exist without schools, districts in big cities often struggle to pay their teachers fairly.
"If you want to have teachers and you're in Boston or San Francisco or New York, you're going to have to pay them a little bit higher to attract anyone," Bennet said. "I know a lot of those districts are still facing shortages at the salaries they offer and have high turnover rates."
Bennet said this problem stems from the fact that higher paying jobs, like those in the tech industry, tend to be located in big cities.
"We have a lot of people moving into Boston and San Francisco or New York with tech jobs with higher salaries," Bennet said. "It can shove out middle class workers like teachers or firefighters or other jobs that have been there previously."
Bennet said employers usually do not encourage teachers to pursue higher degrees or offer to pay for higher education opportunities.
"While [teachers] can increase salaries by earning degrees or credits, they also have to weigh the benefits of that with attending extra classes," Bennet said. "In other careers where you might get bonuses or get education and training paid for, teachers do not have that luxury."
Prisca Castanyer, a professor of economics at Northeastern University, said while many economists suggest spending less than 30 percent of one's income on housing, low salaries are requiring Americans to exceed this recommendation.
"Massachusetts is one of the worst places for [affordable housing] because in the last 20 years, wages at the top have grown enormously while the ones at the bottom have been stagnated," Castanyer said.
Castanyer said universities in Boston are overpacking classrooms without hiring more teachers, putting a strain on professors in order to raise income for the institutions, and fewer universities are awarding tenure status to professors nowadays, more often hiring adjunct professors.
"We're talking about … a situation where full-timers are earning double what adjuncts are earning," Castanyer said. "[Adjunct] professors are earning half of what tenure-track professors are earning."
Several Boston residents said the cost of housing in this city is too high compared to the low wages many teachers earn.
Jamecca Darosa, 32, of Fenway, said teachers deserve to be properly compensated because housing is expensive.
"[Teachers] stay at school six hours a day and I'm basically trusting you with my child," Darosa said. "I know my child is a lot of work, so I give them a lot of credit for having to deal with a lot of kids at once."
Kelsey Marscher, 23, of Brighton, said although housing in Boston is expensive, the cost of living here matches the cost of living in similar cities nearby.
"I think teachers' salaries are way too low," Marscher said. "I just think for their job and for how much they have to pay in expenses [the salary is] not enough for a living."
Arold Joseph, 42, of Allston, said teachers do not make enough nationwide for all the work they do.
"[Teachers] are teaching the minds of our future," Joseph said. "They should be paid a lot more because we will attract more competent people who will actually want to teach. [We're] not getting the best of the best for [our] teachers."