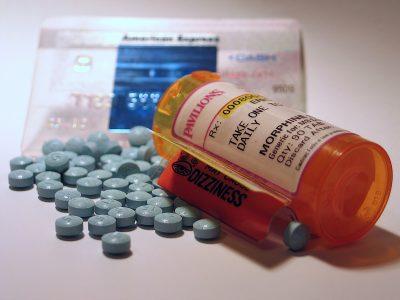 Massachusetts received a grant from the federal government totaling almost $12 million to help address the opioid crisis, according to a press release from Gov. Charlie Baker's office.
The money will be used to increase treatment and recovery services as well as to expand prevention programs, specifically for pregnant women and correctional inmates, according to the release.
Ann Scales, a spokesperson for the Massachusetts Department of Public Health, wrote in an email that the department's Bureau of Substance Abuse Services will be in charge of managing and allocating the funding, 80 percent of which is mandated to be allocated toward treatment.
Scales wrote that opioid prevention must be a focus in the state because of the overwhelming number of people affected.
"Nearly five times as many people die of opioid overdoses than in car crashes in Massachusetts," Scales wrote. "This crisis is devastating families and touching nearly every community in the Commonwealth. We need to continue our comprehensive effort to build a strong foundation of prevention, intervention, treatment and recovery and this new federal funding will help us do just that."
Rebecca Starr, the project director for the Massachusetts Access to Recovery program, said a portion of the $11.7 million grant will be built into the Massachusetts ATR program, which provides recovery support services to those who are battling opioid addiction.
With the help of the new grant, the program will be able to expand their services to help a wider range of people, including pregnant and postpartum women.
"Postpartum women who have drug issues have very little support in the community," Starr said. "Anything we can do to help pregnant and postpartum [women] who have drug issues so they can help with the next generation [and] so they become highly functioning members of our society."
Starr said people who have been incarcerated tend to have a substance abuse problem and therefore struggle to become part of the community again.
"Within three years of being released from prison, 60 to 70 percent of the people go back to prison," Starr said. "If we can intervene in that process by providing them some recovery support and perhaps job training, then maybe we will cut into that recidivism rate, which we know we have."
Starr said the Massachusetts ATR program has served more than 15,000 unique individuals since it was introduced to the state in 2010.
"We want to address [substance abuse] so that we can help people build their lives again and be able to have stable, productive, happy lives and not be stuck in this chronic cycle of addiction," Starr said.
Several Boston residents said they feel it is important that Massachusetts play a role in curbing the opioid epidemic.
Alanna Cardillo, 26, of Allston, said that implementing these measures will help Massachusetts residents overcome opioid addiction, but questioned the importance of this issue compared to others.
"It shouldn't necessarily be a priority because I'm sure there are other things that need to be taken care of first," Cardillo said.
Alicia Sanchez, 27, of Allston, suggested that the state combat the opioid epidemic through publicly sponsored programs, such as those the grant will create.
"[It should be used for] education [and] outreach for people that have been affected or family members who think that family members might be affected like a hotline or information at local hospitals or schools, places where people can go to talk to someone," she said.
Yonas Demissie, 52, of Dorchester, said while he likes the idea of new services to help those with opioid addiction issues, he feels the state and federal governments should have done more to address this issue in the past.
"Instead of drug abusers being convicted like they used to before, now they are being treated as a victim of a health problem, which is a good step," Demissie said. "I always think the state and the nation as a whole should have done this a long time ago with heroin and other kinds of drugs."