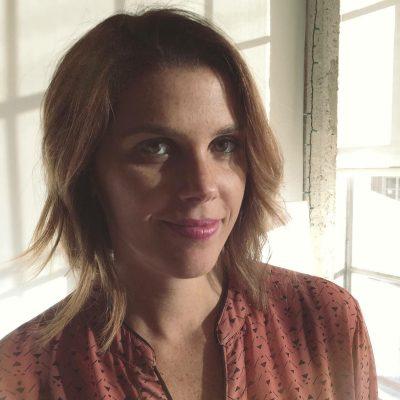 Melissa Dowler, a graduate of Boston University's College of Communication, has experience in just about every field of communication. Although Dowler's degree is in journalism, she had been diving into her successful career in advertising for 12 years when she decided to take a major career shift into filmmaking.
Dowler, who was a news editor at The Daily Free Press in the 1990s, created the Los Angeles-based production company Long Haul Films with her husband in 2010.
"We were working in jobs that we both felt weren't creatively fulfilling us, and weren't inspiring us," Dowler explained. "Making movies was a way for us to reinvigorate the creative side in our lives."
Now, Dowler has fully immersed herself in her filmmaking career. Two of her documentary films, "Letting Go of Adele" and "Nothing Compares," were chosen to be screened at the Independent Film Festival in Boston, held from Wednesday to May 3. "Letting Go of Adele" was played on Sunday at the Somerville Theatre.
Dowler said that her production company aims to tell stories about people with unique experiences and interesting stories to share.
"We like to share about people who are trying to forge a different path, or look at the world differently, or try to change something around them," she said.
For Dowler, starting her own filmmaking business while still working in her advertising day job was a time-consuming yet ultimately rewarding endeavor, she said.
"We were coming home from our day jobs and we were doing pre-production meetings at the dining room table at night," she explained. "We always joke that when we're not making movies, we're making movies."
"Letting Go of Adele" is a documentary feature that tells the story of a woman from Boston named Marty with an untreatable heart condition, Dowler explained. Her service dog, Adele, was able to transform her life and save her from fainting at all. Yet after it was time for Adele to retire, Marty had to learn to move on without her beloved source of help and support. Dowler had lived across the street from Marty in downtown Boston, and was able to experience Marty's story for over two years of filming.
"['Letting Go of Adele'] is a really emotional, moving and ultimately inspirational film," Dowler said.
"Nothing Compares," a documentary short, is about a tribute act to Prince, a show Dowler discovered in a pub on the Oregon coast. Dowler was blown away by the group's performance, and decided to create a documentary film on the musical group to demonstrate the importance of music in healing after a tragedy.
"[Nothing Compares] ended up being this really beautiful meditation on how music can help us overcome grief," she said.
Dowler explained that the road to becoming a successful filmmaker was not easy. Women still face several barriers in becoming successful in film and television, she said.
"Film is a really male-dominated industry, and it can be very difficult for women to be taken seriously and to feel that their voice is important," she said. She later added, "I think a lot of women come out of film school feeling really empowered, and then the realities of the film industry make it really difficult for them to pursue careers and achieve success."
Anna Gregoire, a COM freshman studying film and television, echoed Dowler's concerns about the difficulties facing women who are interested in film, and explained the importance of including women in the creative process.
"Women absolutely belong in film, and if you limit who is writing and creating the stories to just one gender, you are limiting the creative power of the industry," Gregoire said. "There are some experiences that are unique to women, especially in the current sociopolitical climate, and that voice deserves to be heard."
To remedy this problem, Dowler actively seeks out and hires women. She also further attempts to diversify the field of filmmaking by including people of all racial backgrounds on her crews.
"We will not go into a shoot with an all-male crew, ever," Dowler explained. "We also don't like to go into shoots with an all-white or one race crew."
Megan Lovallo, a COM alumni and the cinematographer of "Letting Go of Adele" and "Nothing Compares," explained that Dowler's appreciation for diversity is apparent to all who work with her.
"The most important trait I've gained from working alongside her is the intense value she puts into racial and gender diversity within film," Lovallo wrote in an email. "She certainly fights to illuminate stories that stray far from the mainstream."
While Dowler recognizes the difficulties facing women in the film industry, she said she feels that encouraging women to endure despite these roadblocks is the most important way to remedy the problem.
"I think that we have to start younger with telling women it's cool to pick up cameras," she said, "and it's awesome to think about writing a script, and that your voice matters."