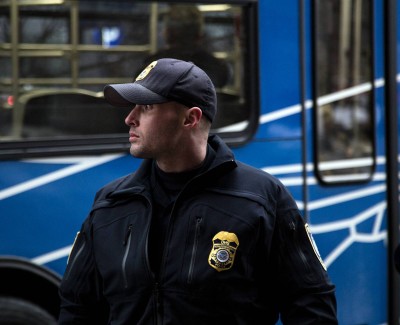 The Boston Police Department acknowledged media reports Thursday that the Las Vegas shooting suspect Stephen Paddock may have researched Boston locations prior to the attack at the Route 91 Harvest Festival Sunday night.
An article from The Boston Globe reported that anonymous officials in government and law enforcement had informed them Paddock had Googled Fenway Park and the Boston Center for the Arts, as well as several major concert venues in the city.
In addition to these locations, NBC News reported a senior law enforcement official had informed them Paddock had also done online research on hotels near Fenway Park.
Despite the reports, the BPD has stated there is currently no identified threat to the Boston area, according to a BPD press release Thursday.
The BPD stated it will continue to work with other investigating agencies to assess the situation.
"We are aware of the media reports referencing a Boston connection to the Las Vegas mass shooting incident that occurred on Sunday, October 1, 2017," the BPD wrote in the release. "The Boston Regional Intelligence Center is in contact with our local and federal law enforcement partners here and in Las Vegas and continues to monitor the situation."
Given the school's location in the city, Boston University spokesman Colin Riley said all departments are well-equipped to deal with emergency situations similar to this incident.
"Boston University has a very robust emergency preparedness group," Riley said. "We've done any number of tabletop and simulated exercises dealing with a host of emergencies from weather related [emergencies], like hurricanes or earthquakes, to terrorism, to an active shooter."
Riley said the school's training for emergency protocols has not only been coordinated internally, but with organizations and departments city-wide, such as the local and state police, the department of public health, and emergency medical services.
"[BU's emergency response is] very comprehensive, it's ongoing and we continue to do it, so whenever anything occurs we will put those plans into action and communicate the proper way to respond," Riley said.
Several Boston residents reflected on Boston's emergency preparedness, should an event like the shooting in Las Vegas happen in the city.
Julie Tirone, 24, of East Boston, said security efforts within the city have increased since the Boston Marathon bombings in 2013.  
"Since the marathon, I feel like they've really stepped up their security," Tirone said. "I actually went to the marathon this year … and it was great how you had to get your bag checked before you went in, I think that should have been done a long time ago unfortunately."
Matthew Brooks, 24, of Fenway, said he feels safe in Boston given the efforts of local law enforcement in protecting the city's residents.  
"I definitely feel safe here … so if it does happen I trust the response," Brooks said. "We've got good people out there, there's people on the front lines looking out for us, that's the only thing you can kind of hold on to."
Wil Christie, 30, of the South End, said although the BPD has been working to combat terrorism, it is nearly impossible to brace for instances of mass shooting.
"I don't think any location could necessarily be prepared for an incident like what we saw in Las Vegas," Christie said. "One lone gunman with all of that artillery, unbeknownst, there's no way to be prepared for that."