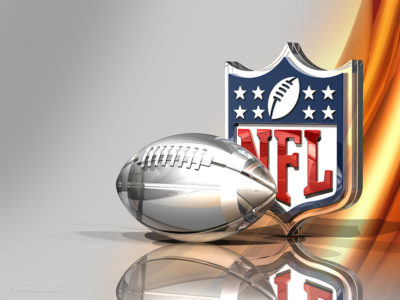 Living in Fantasy: Receiving backs to start this week
In prior years I have always strayed away from pass-catching specialty backs as a RB2 play in fantasy football.  Ideally, you would have a guy who could get you 15+ points from your RB1 spot, and then a safety valve at RB2.  In standard leagues, the PPR-specialty guys never seemed to jump out to me as anything but a flex play, but for some reason, this is the year of the receiving running back.
We have seen players in the past such as Darren Sproles, Danny Woodhead and Theo Reddick prove to be valuabe picks in the past as they can earn points both as a receiver and as a runner.
Last year we saw the emergence of Tyreek Hill, who scored touchdowns on Special Teams, rushing and receiving.
Duke Johnson Jr. and even Andre Ellington have been guys who are now truly startable in standard leagues, something that I would have never believed before the season. With this odd trend going forward let's take a look at Chris Thompson and Alvin Kamara, who have the potential to put up big games this week and going forward.
Chris Thompson (Washington Redskins) vs. San Francisco 49ers:  
This should be an obvious play coming off of a bye. There is no reason to think that Thompson won't put up top 25, even top 15 running back numbers this week.  The Niners have given up the fourth most points to the position this season, and have been noticeably torched through the receiving game by RBs.  
Most recently, Frank Gore, who enters his absurd 13th year in the NFL, was able to pull away with 38 receiving yards in Week 5. This bodes extremely well for the quick-cutting, elusive 5'8" back, Thompson.  
The FSU alum has already recorded 235 receiving yards and four total touchdowns this season.  Rob Kelley, the early-down back for the Skins has been banged up, and it is possible that Thompson will cut into those first and second down carries, especially after one or two more big runs.
San Francisco, a team that isn't very good by any stretch of the imagination, has also been prone to giving up big plays. Gore's now-protégé, Marlon Mack rushed for 91 yards and a touchdown on just nine carries last week. This speaks very well for Thompson who had a 61-yard rushing score against the Los Angeles Rams in Week 2.
Thompson has now developed into a premier PPR-specific back and warrants every-week standard league consideration as well.
Prediction: 7 carries 35 yards, 5 receptions 55 yards, 1 TD
Alvin Kamara (New Orleans Saints) vs. Detroit Lions:
With Adrian Peterson out of the picture after a trade to the Arizona Cardinals (I don't know why he was ever even in the picture), the dual-headed tandem of Mark Ingram and Alvin Kamara will be plus plays going forward each week. Kamara, like Thompson, is a pass-catching specialist, but through limited work, has earned 5.5 yards per carry. Now that Peterson is gone, Kamara will likely take the carries the former MVP was "stealing." After catching 10 passes in Week 4 against the Miami Dolphins, look for another high target total this week out of Kamara.
The Lions have been in the middle of the pack against running backs giving up the 18th fewest points to the position. However, Kamara has turned into a legitimate check down back for Drew Brees in just four games, and after this week, like Thompson, will solidify his name in the RB2 ranks going forward.  
Because Brees is 38 and he lost one of his top offensive weapons in Brandin Cooks, it was reasonable to assume that he would struggle. But he has silenced the doubters.
Instead, Brees has thrown for eight touchdowns and has yet to thrown an interception.
Kamara represents one of Brees' new weapons, which is a scary thought for NFL defenses. In his two years of college football, Kamara scored 23 touchdowns from scrimmage.
The 1:00 p.m. game against Detroit should be a closely contested matchup. With Ingram now looking like the man for early-down work, Kamara will see the field more than he already has towards the end of close games in passing situations.
With a very high floor, and the exit of AP, Kamara is a rock solid RB2 this week in standard leagues.
Prediction: 8 carries 40 yards, 7 receptions 60 yards, 1 TD
Don't forget to check back every week as I will give you the knowledge you need to win your matchup and maybe even a few bucks at the end of the Fantasy season.