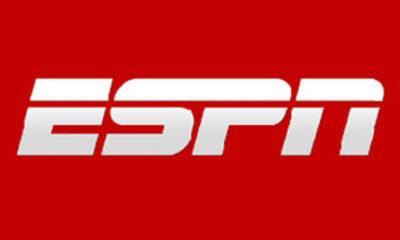 If the mess that was ESPN and Barstool's quickly-cancelled collaboration didn't have you questioning the credibility of Barstool, then their childlike reaction to the controversy should. Or their regular Barstool smokeshow posts should. Or their disrespect to the name of journalism should. Or their general degradation of women should. Or… need I go on?
The world of sports journalism has to change. "RedZone" and "Kirk & Callahan" are simply not cutting it anymore, nor are the redundant articles that circulate daily from The Boston Globe and other like-minded news sources. Journalism is not dying, but traditional storytelling is — which is why sites like Buzzfeed Mashable and Barstool are soaring.
But entertainment does not mean credibility, and anyone who thinks otherwise is clearly mistaken.
Has "fake news" not taught the world anything? Are all the posts bearing the #MeToo hashtag for nought? Are Jemele Hill's controversy and Colin Kaepernick's sidelining lost upon the faces of sports junkies everywhere?
As I scroll through Twitter the day of ESPN's colossal failure of a partnership with Barstool, I see tweets commending Barstool for remaining true to themselves and their image. I see tweets from Barstool employees themselves, mocking ESPN and replying hateful comments back to the other users who try to challenge them.
I see thousands upon thousands of retweets and likes in favor of Barstool, even amidst racist, anti-semitic, sexist and downright disturbing comments shielded under the idea of 'humor.'
Yet, I see some hope in between the crevices of these tweets, too. I see female sports writers exposing sexim in their sports offices, whether it be by recounting stories of men making sexual comments towards them in the office or superiors dismissing their work. I see women pulling up past articles published by Barstool that are horrible, disgusting and downright disturbing as proof of the site's incredibility. But I mostly see support, and a genuine promise of many to boycott this disgusting site.
It's ESPN's fault, too, no doubt. We mustn't forget that these people, the people from ESPN that chose to partner with a famously misogynistic, racist and hateful brand, are the same people that punished Jemele Hill for standing up against said oppression. They gave Barstool a platform to be loud, aggressive, and even come out looking like the good guys.
But we can't forget what this is really about: it's about the struggle for journalism to rediscover itself.
I hate hearing it as much as the next journalist, but it's true: if we don't change journalism, it will die. Gone are the days of obsessive beat reporting, long-winded columns and Sunday mornings with coffee and inky fingers. Instead, college students like myself pull up Snapchat Discover and read short, interactive blurbs with our desired news, blurbs that are often filled with visuals and audio to accompany the text.
Perhaps we'll receive a few CNN news updates lighting up our iPhones, and sometimes we might even choose to read an article from The New York Times or The Boston Globe, but the real source of our information and discussion is not coming from any news source at all. It's coming from social media.
That is why Barstool is thriving — they know this. They understand our short-attentions spans and desire for visuals, commentary and humor. They've created personas (like Big Cat) who do more than just encapture and entertain a consistent audience — they engage their audience, too. They are not an untouchable entity like the elusive newspapers once were. They tweet, they joke, they tease, they get angry, they show biases. They understand that this is where the future of journalism is going: engagement.
But they are not good people. They are not a good news source. And while sports readers are flocking to them for their alternative and contemporary approach to sports news, as a female sports writer who cares about the integrity of this career, I will never read Barstool Sports. And I encourage you to do the same.