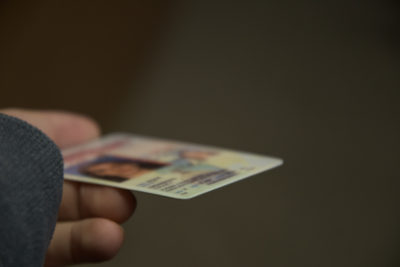 A new bill proposed in Massachusetts could make it possible for residents to choose a third gender option, "X," when being issued state identification.
If the legislation passes, Massachusetts would become the third state to allow for such an option.
The bill, An Act Relative to Gender Identity on Massachusetts Identification, proposed by Sen. Karen Spilka, has been discussed widely on both sides of the isle.
The Massachusetts Transgender Political Coalition defended it, claiming the safeguards it will put in place for those who identify as a non-binary gender and opponents are essential.
Mason Dunn, the executive director of the coalition, wrote in an email the legislation is important for people who do not feel included in the current system.
"Representation of nonbinary identities, as well as those who are intersex, on state IDs is an important step towards inclusion and validation," Dunn wrote. "Having an ID that accurately represents who you are, who you know yourself to be and how you express yourself is important for safety as well as representation."
Those opposed to the additional gender identity do not have sufficient evidence for their claims, he wrote.
"There is no evidence from the other states that have taken this step — Oregon, California and DC — this will cause an increase in safety concerns," Dunn wrote.
The process for the change would be difficult, time consuming and expensive, Dunn wrote, so it is less likely people will exploit the system.
"There is no evidence that those who would want to exploit such a policy would want to wade through this process, much less be able to do so, given all the steps and procedures involved," he wrote.
The Massachusetts Family Institute, on the other hand, argues government identification should be strictly objective.
Andrew Beckwith, the president of the institute, said one issue with the proposal is the difference between sex and gender. The bill calls for a change in gender, not sex.
"[State-issued identification] states someone's sex, which is biological and anatomical," Beckwith said. "Gender identity, per Massachusetts law, is based on someone's internal sense of self and can be expressed in a variety of different ways at a variety of different times and can change."
The change should not be reflected on state-issued identification, since it can interfere with the purpose of the identification, which is "to accurately identify someone for reasons, some which could be law-enforcement related," Beckwith said.
"They're supposed to reflect objective facts," he said. "I may decide to be 6 feet 5 inches when I'm actually 6 feet, but 6 feet is what goes on my driver's license."
Several Boston residents expressed varying degrees of support for the legislation.
Ricardo Vasquez, 27, of Roxbury, said the legislation should not cause problems unless people use it as a way to mask their identity.
"They say the country's free, so why not?" Vasquez said.
Kimberly Dixon, 42, of Brighton, said she has faith people will not misuse the "X" identity option.
"If you're going through this, then you have to use your social security number … and you should be able to have the same rights as everyone else," Dixon said. "It doesn't matter what your gender orientation is."
Susan Swirsley, 64, of Back Bay, said she thinks this bill is a step in the right direction for equality in the state.
"It's completely innocuous," Swirsley said.  "[This bill] will be in step with everything else we are doing towards inclusivity."