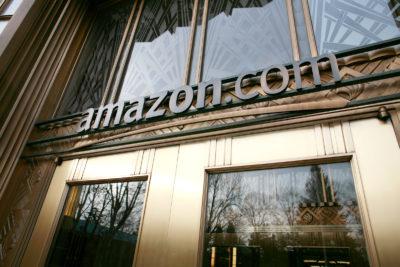 This September, Amazon announced its search for a second metropolitan headquarters, calling on cities across the country to create proposals outlining their accommodations for the massive online retailer.
On Oct. 20, the City of Boston submitted its bid, generating buzz over the prospect of Amazon choosing Boston for its second headquarters.
In "Dear Amazon, We Picked Your New Headquarters for You," The New York Times ranked Boston as one of the top four metros Amazon should consider. Mayor Martin Walsh expressed strong support for Amazon's potential presence in the City's proposal.
"It is with pride and enthusiasm that I propose Boston become the home of Amazon's second North American headquarters," Walsh wrote in the proposal. "As America's city of revolutionary progress, Boston is the perfect fit for Amazon to build community, create opportunity, and advance its world-changing mission."
But now, some are questioning the potential impacts of the corporate behemoth coming to town.
The prospect of gaining Amazon does promise to inject the economy with a major boost: in a press statement, Amazon said it will invest over $5 billion into the local economy and possibly 50,000 jobs. However, there may be unwanted side effects on the housing market.
According to Sydney Bennet, a research associate at Apartment List, a rental marketplace service, Boston is expected to see rents rise at a higher rate if the Amazon proposal were accepted. She used government and internal data to analyze the impact of Amazon on rent for many major U.S. cities.
"Boston is moderately impacted. Rent is already pretty high, so the wages of Amazon workers would not necessarily be that different from Boston workers," Bennet said. "Because there's not that much available housing, we will see some rent increases in Boston."
On top of existing annual rent growth, which yearly averages 2.8 percent, her team said Amazon HQ2 would add 0.5 percent to 0.8 percent of additional rent increase. For the average renter, Bennet said, these spikes would result in thousands of dollars in additional rent over the next decade.
"The extra rent paid over 10 years in Boston would be somewhere between $6,600 to $10,500," Bennet said.
The city claims to be addressing the housing issue by committing to adding 53,000 new units of housing by 2030, according to a press release. According to an earlier release from July, the City claimed that it aimed to designate 6,500 of these units as low-income.
As new luxury apartments are built in previously lower-income areas such as Dorchester and Fenway, neighborhoods gentrify — new restaurants, retail and developments erase whatever former image the neighborhood may have had.
When contacted for comment, Taylor Connolly, the communications manager for the Mayor's Office of Economic Development, said that no staff members were available to comment at the time.
Ian Mashiter, director of entrepreneurship activities at Boston University's Questrom School of Business, said he sees potential benefits to students who graduate looking for jobs in the city. Boston already oversees Amazon's Alexa project, he said, and more opportunities for students to work at Amazon amount to more job creation.
"Obviously every city in the country is interested in Amazon for the job creation opportunities it will bring," Mashiter said. "I think for Boston we want to create jobs for our highly qualified graduate population so they stay in Boston."
Mashiter said jobs created by Amazon could help Boston hold onto more of the talent educated by its universities.
"We get a lot of really smart people in Boston, [but] many of them at the end of their university degree go to other parts of the country," Mashiter said. "[It] would be nice to keep more of them."
Students are reacting differently to the proposal. Sneha Shankar, a sophomore in the College of Engineering, saw the potential for jobs creation.
"It would be great opportunity for current undergrads and recent grads in terms of the number internships and job positions opening up," Shankar said.
Grace Shin, a sophomore in BU's Seven Year Liberal Arts/Medical Education program, said she believes that Amazon will only make living in the city less accessible than it already is.
"It definitely will raise the rent in Boston and rent in Boston is already extremely high," Shin said. "It is so expensive to live here and impossible for the average person to afford."
Jenni Todd contributed to the reporting of this article.