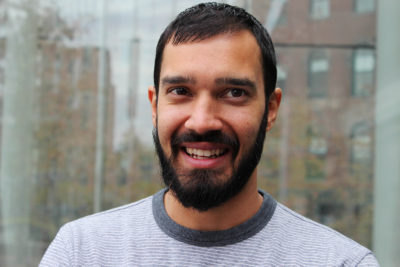 When Jay Japra graduated from Boston University, he was looking for stability, as many graduates do. Now, after years in corporate finance, he said he wants to make an impact with MazeFire, an education technology startup.
MazeFire, Japra explained, was created by Donald O'Malley, a biological intelligence researcher at Northeastern University, and Brian Griffiths, a neural epigenetics researcher at the University of Massachusetts, Boston. Drawing from their research, they sought to create a tool that would increase retention and understanding, as opposed to rote memorization.
O'Malley said MazeFire was their solution.
"The MazeFire game design is such that we don't tell students what the answers are, and that's contrary to a lot of learning algorithms where they give you bit after bit of information," he said. "Our brains don't really work very well in that mode … whereas the maze play … actually leads students to think about what they know and reflect upon things."

But O'Malley and Griffiths said they quickly encountered challenges that called for a business background, which neither of them possessed.
"Once [O'Malley] had the base website up and running, he was looking for someone to help him make it a more viable business, and I happened to be looking for a more entrepreneurial opportunity," Japra said. "I really was looking for something that could help people and make a difference."
Japra said education technology appealed to him because he wanted to erase stigma surrounding how dated the field is.
"I was looking at other things, like clean-tech and the environment," Japra said. "But in education, you know, there's always been this stigma … even when people try to reform it or make changes through technology, the outcome hasn't necessarily been what everyone expected."
Japra said O'Malley's atypical approach to education technology was what drew him in.
"The fact that [O'Malley] was applying such a very different concept with the gamification and the digital maze environment was really intriguing," Japra said. "After talking with him and figuring out what his plan was, I decided to come on as CEO."  
Since Japra joined MazeFire, O'Malley said, the website's functionality has vastly improved.
"Jay is a very smart and energetic fellow," O'Malley said. "If you're in education technology, you have to think about your website and your web presence and how you interact with people and how people see your site. So he quickly implemented things from the business side that I had not had the time or the expertise, to work on them."
Partnering with a knowledgeable creator was essential to entering a field where he held little prior experience, Japra said.
"If I'm going into something that I don't necessarily have my own experience in, I might as well do it with someone who is connected," Japra said. "And with education in particular, there is a lot that technology can do, and I feel like this gave me that chance to see whether I could be a part of that."
When he came to BU, Japra said he wasn't sure what he wanted to study, but was compelled to pursue business because of his social circle.
"I happened to have a lot of friends that were in the business school," Japra said. "And that was something that had always intrigued me, to a degree."
Ultimately, he graduated with a dual degree in business administration and economics. Post-grad, he stayed in Boston, looking for local job opportunities.
"My roots are in California, so I definitely considered going back for the whole Silicon Valley thing," Japra said. "But it seemed a little bit more overwhelming than I would've wanted … I figured it was better to see what I could make happen here."
Japra said the opportunities in Boston's comparably smaller startup scene are more accessible, despite being less established.
"That's what makes it cool," Japra said. "I feel like it's been starting out for the past few years … having to be in the beginning phases of it, versus it's already there [and] if you don't have the network within it, it's a lot harder to get into."
Japra said his initial job search was challenging. But for students hoping to pursue entrepreneurship, Japra recommended talking to people. He said he's not a huge fan of networking, but it is often useful.
"Talk to as many people as you can about whatever it is you're doing and whatever it is they're doing," Japra said. "Even though I'm focused on education, I've gotten a lot of random tidbits that have been useful from people working in health care or whatever other sector they're in."