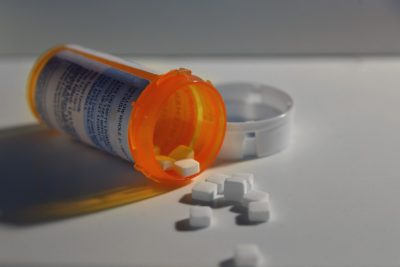 New data collected by researchers at Harvard Medical School revealed that patients hospitalized for an opioid-related illness are now about five times more likely to die in the hospital than they were at the turn of the century.
Using nationally representative data from 1993-2014, researchers found that opioid-driven hospitalizations rose from 0.43 percent before 2000 to 2.02 percent in 2014, according to the study, published in the December issue of the Health Affairs journal. There was also a shift in hospitalizations surrounding opioid abuse or dependence to instances of heroin or opioid poisoning.  
The population demographic most likely to be admitted for opioid or heroin poisoning, according to the study, are white individuals, residents of lower-income areas, people between the ages of 50-64, and Medicare beneficiaries with disabilities.
Jared Owen, a spokesperson for the Massachusetts Organization for Addiction Recovery, said a likely reason why opioid-related deaths in hospital have significantly increased since 2000 is because many pharmaceutical companies shifted their marketing strategy in the 1990s to attract more consumers.
"When the company Purdue [Pharma] introduced OxyContin, which is a new formulation of an old drug, they marketed it as less addictive and less dangerous than previous incarnations of that drug, which was patently false," Owen said. "That's led to the addiction epidemic and part of the overdose risk that we see."
Compared with the War on Drugs in the 1980s, when a similar epidemic was occurring, Owen said the national response has been far more involved during the current crisis, citing race as a leading factor behind this.
"Mostly communities of color were affected and the response was not as great as the response for the opioid epidemic, which is majority white," Owen said.
Owen said many Massachusetts hospitals, especially Boston Medical Center, have played a crucial role in fighting the epidemic.
"[BMC has] an opioid urgent care center which is attached to their emergency room, so when someone comes in in crisis, they're able to get assistance right there," Owen said.
Paul Beninger, a professor of public health and community medicine at Tufts University School of Medicine, said a contributing factor behind the reported rise in mortalities is that a higher number of individuals with more pressing conditions are receiving treatment at hospitals than those without.
"A lot of less sick individuals are now being treated out of hospital by police officers, by first responders [and] by friends," Beninger said. "So, the people who are getting hospitalized are sicker and that's clearly the case."
The condition in which patients are admitted to the hospital today has shifted drastically from that in the late 1990s, Beninger said.
"We're not taking patients to the hospital who we can readily treat in the field," Beninger said.
Several Boston residents said the study's findings seemed plausible and that medical centers could explore better options for opioid prescriptions and treatment for opioid-related ailments.
Rick Emery, 61, of Dorchester, recounted his own personal struggle with opioid addiction and said that the epidemic is only growing worse. He went on to say as medical professionals are increasingly limiting opioid prescriptions in response to the crisis, patients are now resorting to more addictive substances to soothe their pain.
"They're not giving the kids prescriptions anymore," Emery said. "Any new patient does not get an opioid [prescription] in this situation."
Kurt Douglas, 38, of Allston, said he would like to see more varied approaches to the way patients are treated for conditions like opioid-related illness as compared to the standard practice.
"Our practices in how we treat and care for our ill needs to be reevaluated," Douglas said. "We throw medicine at the problem and I feel like [we should look] at other avenues like holistic health."
Andre Roberts, 45, of Roxbury, said the national response to the opioid epidemic is unlike any other seen before. 
"I know there's a difference in how [opioid] addiction was treated, [compared to] crack cocaine when it was first introduced in Roxbury," Roberts said.