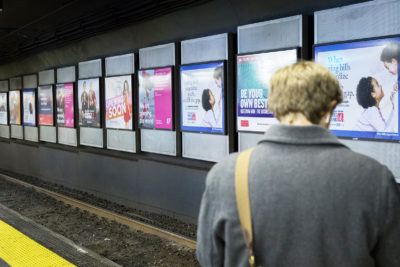 Machinists Union Local 264 Boston, a labor union representing bus mechanics who work for the Massachusetts Bay Transportation Authority, announced Wednesday their plans to launch a massive multimedia campaign opposing the privatization of MBTA bus maintenance services.
First Transit, a for-profit transportation services company, was the only vendor to submit a bid for the MBTA, The Daily Free Press reported. The bid has faced strong opposition from the union since September.
First Transit illegally broke a contract with the MBTA back in 2009, leaving the MBTA with a $66 million funding deficit, according to a press release from the union.
This latest effort to oppose First Transit will include radio, print, television and online advertisements about First Transit's poor track record, according to the release. Most notably, these ads will air on top-ranking Boston broadcast programs and during high-profile sports events such as Boston Bruins, Boston Celtics and New England Patriots games.
Mike Vartabedian, the business manager of Local 264, said he is optimistic about the campaign and the effects it could have.    
"A lot of people don't understand the magnitude of this privatization effort and the blasting, horrible effects that it will have on their essential transit system," Vartabedian said. "I do believe that we'll have an opportunity to have a very, very large percentage of the population seeing these ads."  
Vartabedian said he hopes the advertisements will inspire Boston residents to call Massachusetts Gov. Charlie Baker's office and the Massachusetts State House, demanding the MBTA not be privatized.
"We're going to draw attention of the riders and the taxpayers, to let them know what the MBTA is considering to do or doing with their very reliable bus service," Vartabedian said. "They're talking about turning it over to a company that has a horrible past, and is notorious for abandoning contracts, driving up costs and leaving the public with broken buses."  
Lisa Battiston, a spokesperson for the MBTA, wrote in a statement the MBTA has recently replaced more than one-third of their bus fleet and they have used this opportunity to explore "reshaping" the maintenance sector in the interest of cost savings.
"Pursuing the same industry maintenance standards employed by the Boston public school system and every Regional Transit Authority, the MBTA looks forward to working with its employees and union leadership to modernize this important function and generating tens of millions in savings to be reinvested in system improvements for the riders who depend on it," Battiston said.
Judith Austin, an advertising professor at Boston University, said she is suspicious of privatization in general.  
"The hair goes up on the back of my neck, because I believe government plays an important role in things," Austin said.  "If you think about all the people that are commuting, their safety and their well-being is dependent on everything that has to do with this system. I actually think these kinds of systems are best if there is a sort of government watchdog looking out for us."  
Similarly to Vartabedian, Austin said the campaign could have a significant impact on viewers and ultimately lead to a shift in the privatization effort.  
"It might turn into pressure and calls to the governor's office, which would be great, but there's also the potential of a voting public," Austin said. "I believe [Governor Baker] is up for reelection. I think that people will have their voices heard."
Several Boston residents expressed mixed feelings about privatization and whether or not the campaign opposing MBTA privatization might be effective.  
Nicole Charlotte Smith, 29, of Fenway, said she thinks privatization could be a positive or negative change depending on the industry.  
"If there's a lot of room to have everyone make a whole bunch of money, then why not?" Smith said. "As far as mechanics go, I think that it's the beginning of something big."  
Mary Meehan, 55, of Allston, said she is skeptical about the privatization of a public service, like bus maintenance.
"I kind of feel like … this should be ours, we pay the money for it, it should be running all the time and going," Meehan said. "Why do I want to privatize when my money's already paying for it?"  
Meehan said people may not be particularly attentive to the ads at the locations they are being aired.
"Those kinds of things like at sporting events and stuff, people are there for the sports," Meehan said. "I don't think they're really paying attention to the politics."  
Kimberly Brooks, 37, of Fenway, said the advertisements may have an effect on those involved in the transportation workforce.  
"To be perfectly honest, I don't really watch TV or involve myself with that because it's just so much chatter," Brooks said.  "For those people who that's part of their jobs and that's how they get their information and it helps them make a formal decision, then yes, I think it would be helpful."  
Brooks said she disagrees with the push to privatize the MBTA, particularly if First Transit is the sole bidder.  
"If it's going to cause people to lose their jobs, then that's really sad, and if [First Transit] already have a bad track record, that's even worse," Brooks said.  "So, I would say I probably disagree with it because if things are already complicated enough, why complicate them more?"