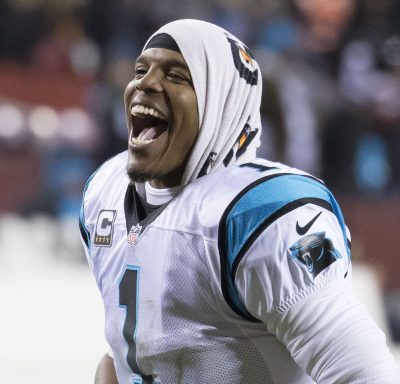 Over the past year, many high-profile men have come under fire, facing allegations that range anywhere from inappropriate behavior to sexual misconduct to rape.
From Capitol Hill to Hollywood to Silicon Valley, these men in power continually abused their position and status to behave in ways that, at best, were inappropriate and, at worst, were appalling and morally reprehensible.
Victims brought to light the actions of countless politicians, entertainers and media members, and it was only a matter of time until the world of sports found its way into the controversy.
The sports industry is one of the most masculinized industries in the United States, and unfortunately, women are often perceived as less knowledgeable or less capable of doing their jobs when it comes to sports.
Katie Nolan even pointed out the blatant sexism that women in sports face daily during her first podcast as a member of ESPN.
On the podcast, she held a bracket to decide the name of her show, in which Mina Kimes, senior writer and columnist for "ESPN The Magazine," submitted the title "Do you even play?" Nolan responded with something women in sports media hear often: How could you know about the sport if you never even played the game?
Look at Cam Newton, the quarterback of the Carolina Panthers, who, when asked by Jourdan Rodrigue about the physicality of his receiver routes in recent games, said "It's funny to hear a female talk about routes like that."
There is no reason that a member of the media would not understand the sport they cover due to their gender. But we not only are hearing about these issues from the women like Nolan, who experience it first hand, but we also have proof of the stigma right from Newton's mouth.
These issues are not exclusive to women in sports media. This problem extends inside the organizations as well.
In December, Carolina's owner Jerry Richardson was accused of sexual harassment against female employees as well as directing a racial slur at an African-American employee. This led the 81-year-old to give up control and plan to sell the team amidst the allegations.
While no longer having a man like Richardson in the elite group of NFL ownership is a step in the right direction, he will likely sell his share of the Panthers for more than $2 billion.
Then we have the recent allegations surrounding Dallas Mavericks owner Mark Cuban.
Cuban is one of the most public and outspoken owners in professional sports as one of the faces of the reality television show "Shark Tank," but his outspoken nature has made him into a polarizing figure.
No disrespect to Mavericks legend Dirk Nowitzki, but Cuban is the face of the organization. Under his leadership, Cuban created the dark cloud that now looms over the franchise.
Several former Dallas employees told Sports Illustrated of a culture of misogyny in the Dallas Mavericks' office and many instances of sexual harassment.
Cuban was not directly linked to any of the harassment allegations, but that does not mean he shouldn't be held accountable. As the face and leader of the organization, Cuban should have been aware of any of this behavior and snuffed it out.
Cuban denied any knowledge of the allegations, but to accept that he had no idea of the culture brewing in his organization is ridiculous and ignorant.
Whether it is deliberate or negligent behavior, those in positions of power, who are responsible for the actions of their company or organization, should be held responsible.
Cuban has taken steps to right his wrongs. He fired the head of human resources and plans to provide sensitivity training to all Mavericks employees, including himself.
But that is not enough to get off easy. The NBA should stand firm and show they will have a no-tolerance policy for such environments throughout their league.
The NBA is the most progressive of the major sports, and those who work for it should demonstrate that.
NBA commissioner Adam Silver cannot just make this another talking point or hashtag, he needs to send a message to the league, and subsequently other sports, that this is unacceptable.
It is time to hold these men accountable for the misogynistic cultures and environments they lead or turn a blind eye to. They are not only regressive, they drive women away from sports, and the more women we have in sports, the better our sports will be.