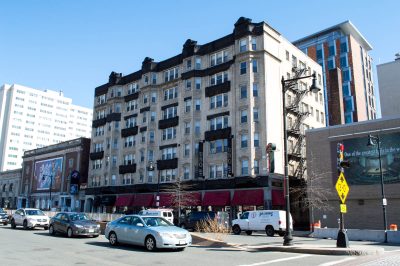 Over $15 million of funding has been given by the Department of Neighborhood Development and the Neighborhood Housing Trust to help support seven new rental projects in Boston.
These finances will construct 436 new units of housing across the city, 354 of which will cater to households with low, moderate or middle incomes, according to a press release from Boston Mayor Martin Walsh's office.
Walsh, who has already entrusted more than $100 million in funding for the construction of affordable housing, said in the release that the City of Boston has a commitment to improving its housing.
"Preserving Boston's affordability is key to ensuring everyone who wants to live here can afford to do so," Walsh said. "It's important now more than ever that we use every resource available to build more housing for working families in our City."
Of the 436 units, 47 will be dedicated to formerly homeless families and 64 will be given to households that produce less than 30 percent of the current area median income, which is $31,000 for a family of four.
Michael Duryea, 44, of South Boston, said he thinks every major city deals with similar housing crises.
"I do know that housing is a problem wherever you go, especially with the homeless and people who aren't making very much money," Duryea said. "It's good that the city [is] trying to improve this aspect of housing in Boston, so I hope it actually helps [the] people who need it."
Emily Loomis, the director of real estate at Urban Edge, one of the seven organizations chosen to receive funding awards to go toward developments, wrote in an email that the fiscal gift will be used to directly support the construction of 62 new affordable apartments.
"The project has had a robust community engagement process over the past two years and benefits from strong community support," Loomis wrote. "… Funding these 62 affordable apartments has an impact on leveraging / supporting the larger redevelopment plan …"
Loomis wrote the organization's most recent construction project, the Jackson Commons in Roxbury, received 2,360 applications for only 31 new affordable apartment units.  
"Urban Edge and many other local Community Development Corporations continue to see the number of applicants for affordable housing far exceed the number of apartments available," Loomis wrote. "… We have seen this strong demand for affordable housing during a time when rents in the area have been steadily increasing."
Kerry O'Brien, deputy director of media and public relations for the Department of Neighborhood Development, said the funding awards were granted via requests submitted directly to the Mayor's Office.
"If we put out land or something like that, then we work with the neighborhood to develop the [Requests for Proposals]," O'Brian said. "[The organizations] apply for our funding so that we can put it together. For all of our RFPs, you have to meet the criteria and then you get awarded."
Walsh wants to add 6,500 new units of affordable housing by 2030, according the press release.  These funds contribute to the goals of Boston's Way Home — the city's plan to end homeless — and Imagine Boston 2030 — the City's blueprint to create a more innovative and advanced city.
Richard Packard, 61, of the South End, said he knows affordable housing needs to be improved in the city because he can visualize those who are struggling.
"I live in an area that's nice in some areas, but also not so great in others, so I can literally see some of this stuff with my eyes," Packard said. "I really hope this donation and other efforts the City has done will help bring some of these poor people off the streets and into homes."
Stephen Mallett, 68, of South Boston, said he knows affordable housing it important, though he believes it may be clever to put some funds in other areas that need more improvement.
"I don't know if it's the best place we should direct our money," Mallett said. "I know it's important though, so I'm curious to see how much this improves the city and how much it improves other areas as a reverberation of the big money Walsh is sending out."