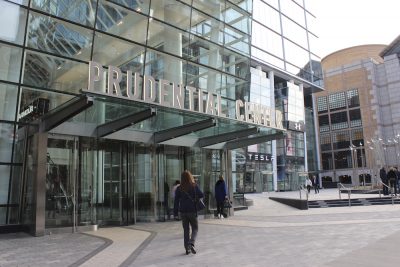 Massachusetts was ranked the eighth best state in the country for 2018, falling from its number one spot from last year. Iowa replaced Massachusetts as the best state based on its economic opportunities, accessible health care and education.
The ranking evaluated each state's performance by weighing the issues most important to Americans. They value — in order of significance —  health care, education, economic opportunity, crime and corrections, government fiscal stability and the overall quality of residents' lives, according to the website of the U.S. News and World Report website, which conducted the report.  
Massachusetts was ranked first for both overall education and pre-K – 12 education.
Charlotte Kelly, executive director of the Massachusetts Education Justice Alliance, said while she is encouraged by the state's performance for this indicator, other evidence suggests that Massachusetts should be doing more to support low-income students in the Commonwealth.
"When it comes to closing the achievement gap, Massachusetts is ranked really low," Kelly said. "Some of our best schools really are some of the best in the country, but some of our worst schools are deeply, deeply impoverished. So I think it's kind of hard to look at the state of Massachusetts's education and say we are doing the best that we can because I don't believe that we are."
Massachusetts's ranking is now 29th for its higher education institutions.
Kelly said the state's poor performance in this category is due to the increasing cost of public colleges and universities
"The public higher education system in Massachusetts has gone from being affordable and accessible in the '90s to being something that is less affordable [and] less accessible than some private schools in the area," Kelly said.  
Scott Mill, 42, of North Andover, said he thinks Massachusetts has a community feel when it comes to education because of how different generations of people work together to find common ground.
"The older people here in Massachusetts are very passionate about education for the young and green technology and supporting small businesses and farms," Mill said. "I think this communal attitude is spreading to the younger generation."
For crime and corrections, Massachusetts ranked fifth because of its relatively high degree of public safety and low rate of incarceration.
Natasha Frost, professor of criminology and criminal justice at Northeastern University, said Massachusetts has a legacy of performing well on issues of crime and justice because it treats incarceration as a last resort punishment.
"Especially in the court system, I think they really strive to use prison and jail as a last resort unless the offense is really serious [and] there's a lot of harm involved," Frost said.
Having previously worked in criminal records, Frost said most convicts tend to be diverted more to alternative programs rather than prison.
"You have to have a pretty extensive criminal record to be sentenced to jail or prison in Massachusetts as long as the crime isn't that serious," Frost said. "They probably exercise more use of alternatives and community sanctions."
In the breakdown of Massachusetts's crime and corrections ranking, the report ranked the Commonwealth 40th for equality in jailing. Frost said incarceration data reveals minorities are incarcerated at a disproportionately high rate in Massachusetts and across the country.
Dowdie Kimberly, 45, of Wakefield, said she appreciates that the state prioritizes health care for its residents, for which it was ranked fifth in the nation.
"My experience with health care in this state has been great," Kimberly said. "The state is concerned with its residents and goes out of its way to help people. Some states make it hard to access healthcare and education … but that's a priority here."
Anderson Christopher, 34, of New Bedford, said Massachusetts' state and local governments are accommodating for everyone.
"It's such an accommodating state for all types of people, be it immigrants, people with disabilities or minority groups," Christopher said. "Not just that, but I feel like local government representatives are very responsive to what people have to say about what's on their mind."
Camille Mojica contributed to the reporting of this article.