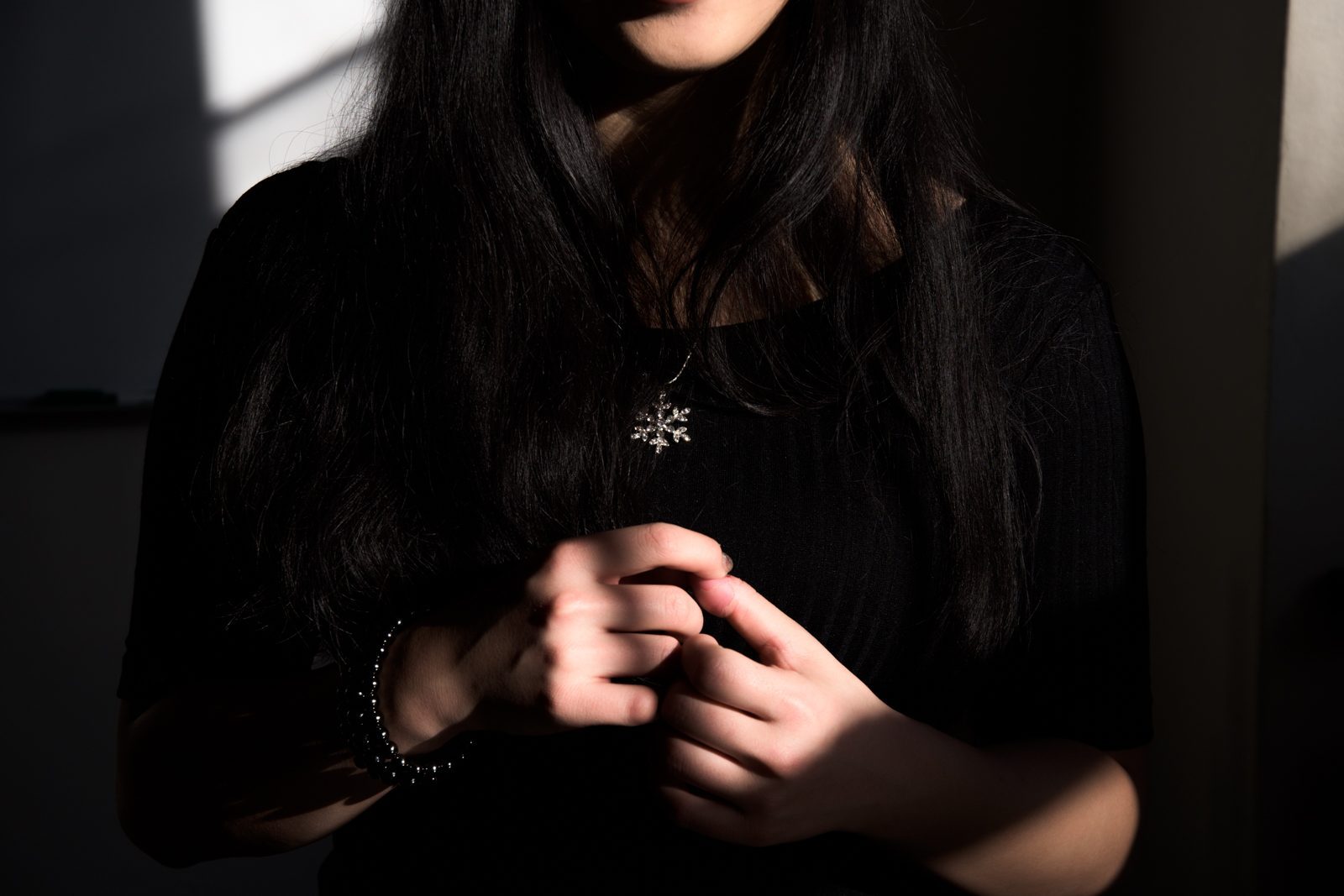 Gina is not a student who spends money on frivolous things. Her hunter green Columbia backpack is well-worn and her nails look chipped and broken. Finding ways to pay for Boston University's tuition has often been at the front of her mind — and she's turned to dating wealthy, older men to do so.
"School is always going to be No. 1 for me, but paying for it will always be No. 2," said the student, who will be referred to in this article as Gina for privacy reasons.
Gina was a freshman in college when she signed up for a SeekingArrangement profile as a so-called "sugar baby," a term the site uses to describe "attractive people looking for the finer things in life." SeekingArrangement is one of several sites that seek to connect these people with similar goals to "sugar parents," or "successful men and women who know what they want … money isn't an issue, thus they are generous when it comes to supporting a sugar baby."
Gina is one of more than 300 sugar babies at BU registered on SeekingArrangement, according to Josette D'Espyne, a spokeswoman for SeekingArrangement. This makes BU No. 27 on SeekingArrangement's list of fastest growing sugar baby schools in the nation, D'Espyne wrote in an email. Other Boston area universities, including the University of Massachusetts and Northeastern University, also made the list, at No. 48 and No. 68, respectively.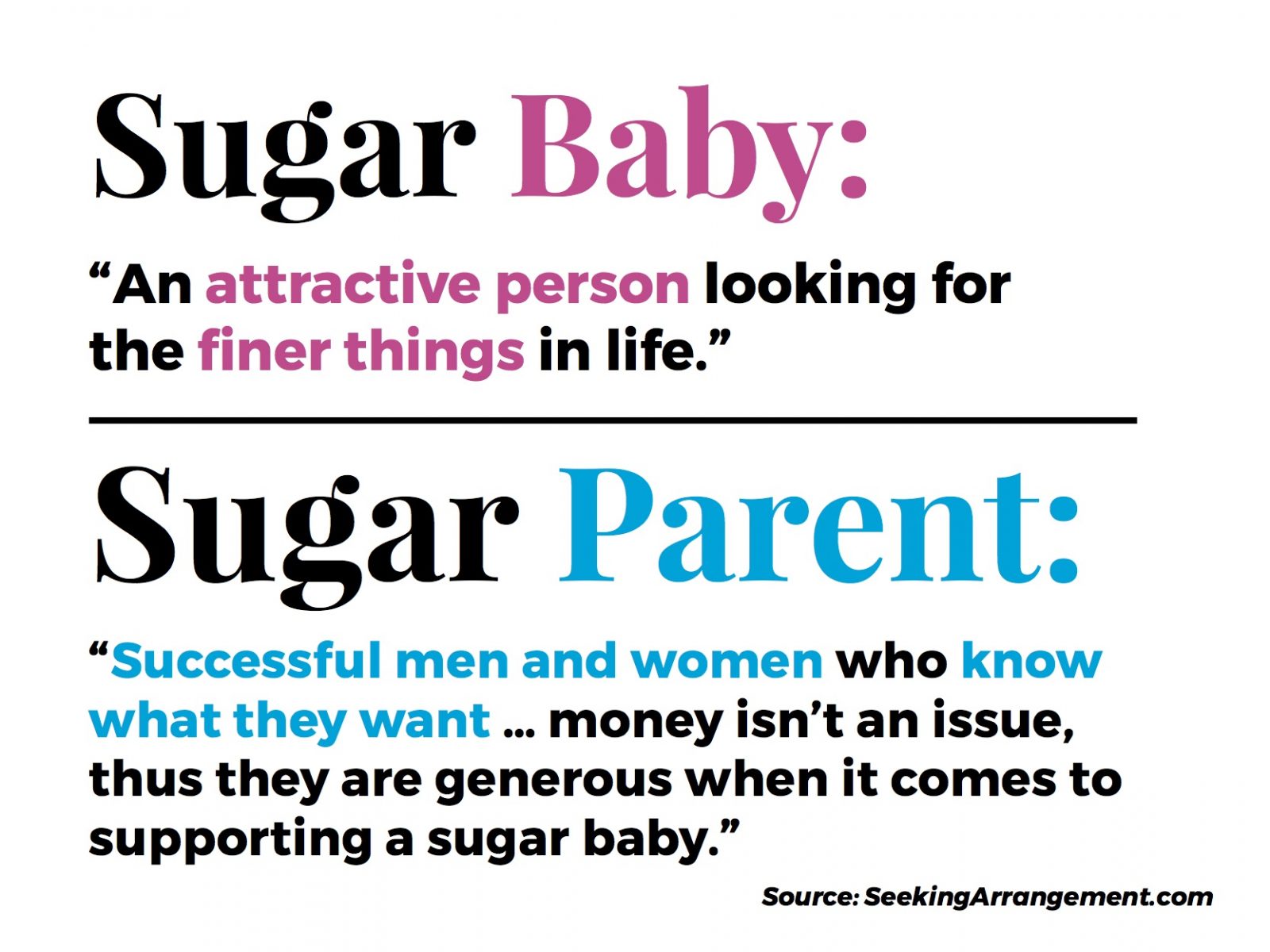 In a series of interviews, The Daily Free Press found that BU students become sugar babies for a variety of reasons — to pay for college, go on trips, buy expensive clothing or to have someone who's looking out for them. Three BU sugar babies who were interviewed said that although spending a few hours with an older companion for a few hundred dollars seems easy enough, the sugar babies know they could — and sometimes do — find themselves in dangerous situations. Despite the risks, the sugar babies continue to date older people as a way of earning money.
Gina said she first met up with a man in his 40s who works in tech, who she found through SeekingArrangement. Their first date seemed almost normal to her — they went to a coffee shop and had polite conversation. Then he paid for her drink, as well as her company.
"Right off the bat, he gave me 80 bucks just for having coffee with him," Gina said. "I was like 'OK, this could work.'"
Her relationship with this man eventually became intimate. He paid up to $800 a month to meet with her in a hotel room and have sex. Still, he wasn't a steady source of income for Gina — he had a wife, and was often traveling for business.
For others, like Stephanie, another BU student who requested her identity remain anonymous for privacy reasons, the site allows them a bit more luxury.
In short, Stephanie is polished — she has a structured leather purse cradled in the bend of her arm, and what she says is a $300 ring on her right hand. She, unlike Gina, goes on casual dates where only touching is allowed. She claims she has never accepted less than $300 for a lunch date.
Stephanie has been on SeekingArrangement since she was in high school, but said she still doesn't feel completely safe using the site. She markets herself as a "girlfriend" on SeekingArrangement, and has never agreed to sex with a sugar daddy, fearing it could turn dangerous. However, she said if it were not for the laws around prostitution, she would consider it.
Being a sugar daddy isn't illegal until there's money on the table for a direct exchange of sexual activity. But Alison Bass, a former Boston Globe reporter and professor who has done extensive research on sex work, said there's often little difference between being a sugar baby and a sex worker, other than societal perception.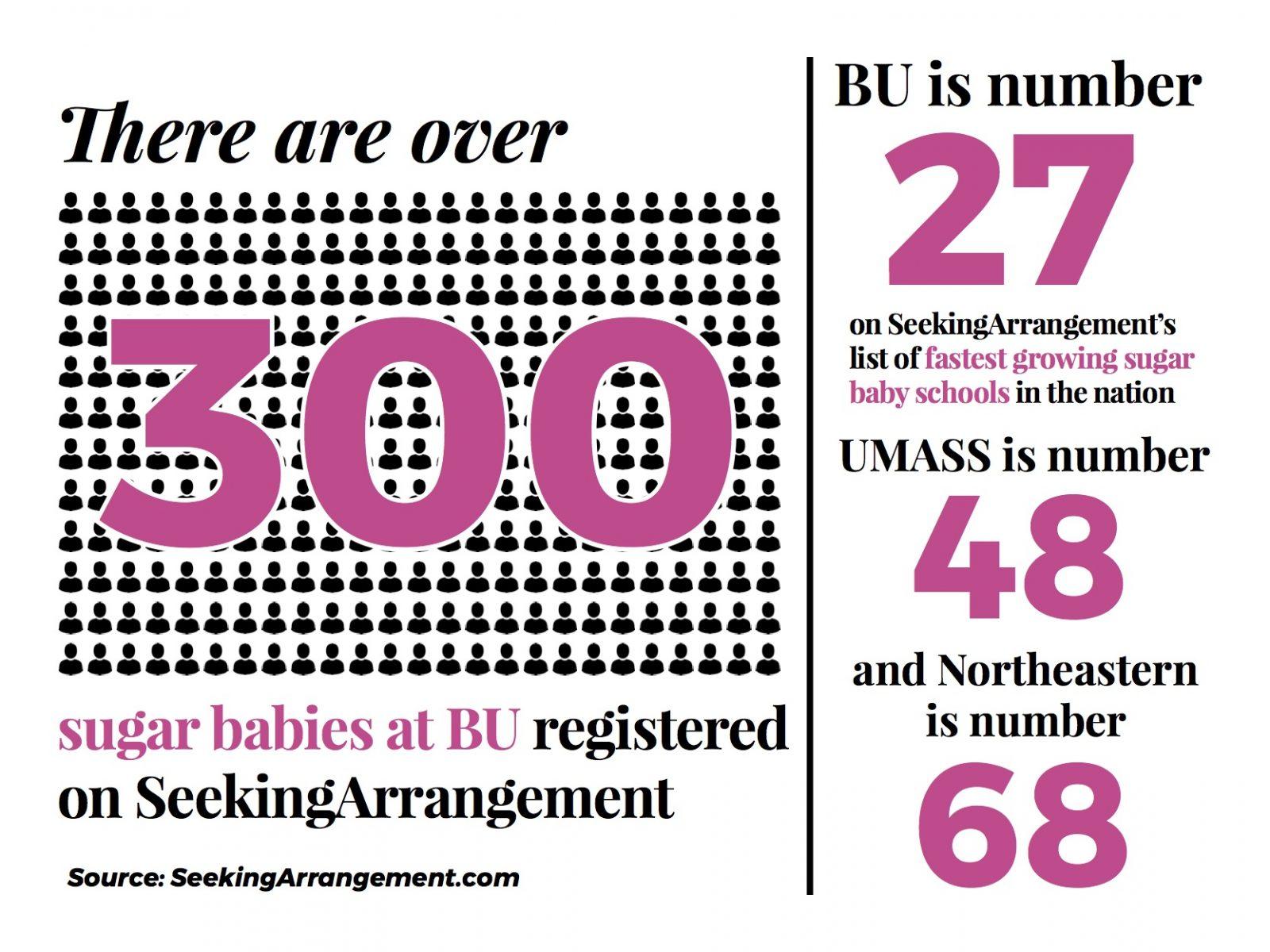 Regardless, Bass said, with "sugaring," comes a power structure.
"If the woman is doing it of her own free will and she is over the age of 18, then of course there's a power dynamic, but she is consenting to it," she said. "Is there danger? Yes. Some men feel like they could do whatever they want because they're paying."
Stephanie said she takes precautions before she decides to meet with a sugar daddy. She will usually find information about a potential sugar daddy's work and personal life by using their name, phone number or email to find their profiles on LinkedIn or Facebook.
She first joined the site to pay for a trip to Spain while in high school. She went on lunch and dinner dates and says she received up to $1,200 per date just for offering sugar daddies her companionship. Since then, Stephanie said she has used the money she's made being a sugar baby to fund trips to Walt Disney World and to fly her friends into her hometown in Pennsylvania.
"Do I consider myself vapid, interested in 45-year-old men? No," she said. "But will I play the part for $1,000? Yeah."
And it seems a growing number of young people feel the same way. SeekingArrangement's D'Espyne wrote that since 2016, the site has seen a 19 percent increase in users.
Carmen Rowe, a doctoral candidate in sociology at BU, has focused part of her research on sugar babies. She interviewed 16 women engaged in sugaring, and all but one were either starting college, in college or recently graduated.
"[W]hile not a representative sample, it reinforces this sense that sugaring may be particularly a trend among young college women," Rowe wrote in an email.
She explained that BU's tuition increase might be a motivation for someone to become a sugar baby, especially because sugaring offers college students the potential to earn more money than typical jobs might.
"Tuition and student loan costs are a major concern facing college students and recent graduates, and these costs [are] continue to rise," she wrote.
Targeted advertisement, like SeekingArrangement's "Sugar Baby University" online campaign which promotes the idea of sugaring to pay for tuition, may also be a factor in the popularity of the site among college students, Rowe wrote.
Rowe explained that when SeekingArrangement uses targeted advertising toward college-aged women, "there is certainly a financial incentive to it – tuition and student loan costs are a major concern facing college students and recent graduates, and these costs continue to rise."
BU spokesman Colin Riley wrote in an email he had "no comment" on the subject of sugar babies at the university.
Gina said she primarily pays for her tuition through scholarships, and even has a "regular" job as a concierge. But that does not cover all of her expenses — including food, housing and textbooks — so she signed up for a SeekingArrangement profile when she was 18. Now, Gina said she sees multiple sugar daddies. Although she said the money is good, she's aware of the precarious nature of her work.
"I know what risks I am in, in terms of physical safety," she said. "I have to trust these men, and if something wrong happens, there are not really any options other than not contacting them again."
Alexis Germany, a spokeswoman for SeekingArrangement, wrote in an email that sugar babies who have been assaulted or have been in dangerous situations should contact law enforcement, and that the company would provide any assistance necessary.
SeekingArrangement is similar to any other dating platform out there, Germany added.
"We have created a place for like-minded individuals to connect, but like any website we cannot control what happens offline," Germany wrote.
SeekingArrangement caters to young people who are in financial need. Sugar babies are provided a free basic account with full access — something that sugar daddies have to pay a monthly fee to access.
Some sugar babies like to present themselves as goal-driven, and though they tell their sugar daddies they need money for tuition, they actually spend it elsewhere, Rowe wrote. This technique was promoted by "Let's Talk Sugar," a website that is linked throughout SeekingArrangement, by advising sugar babies to be "goal-diggers" and not "gold-diggers."
Stephanie said that although she has used the money she earned on the site to pay off her student account balance at times, it wasn't her initial motivation. She meets with sugar daddies to earn supplemental money.
Gina put The Daily Free Press in contact with one of her sugar daddies — a 39-year-old tech worker. He wrote in an email that he has been on the site for four years, and that he does not look for sugar babies who have vices he considers negative.
"[I'm looking for] someone who is doing this for a positive reason; they aren't in a desperate situation looking for money, feeding an addiction," the sugar daddy, who asked to be kept anonymous for privacy reasons, wrote.
However, he added, some men on the site have intentions to harm.
"There are guys out there moving through the world with enough money to do whatever they want; they move through escorts, massage parlor girls, sugar babies with the same disregard for the person; it's all about what they can do to or with that person using their money and power," he wrote.
While men make up a smaller portion of sugar babies — 17 percent in the United States according to the numbers provided by SeekingArrangement — they still look for sugar daddies and "sugar mamas" in similar ways.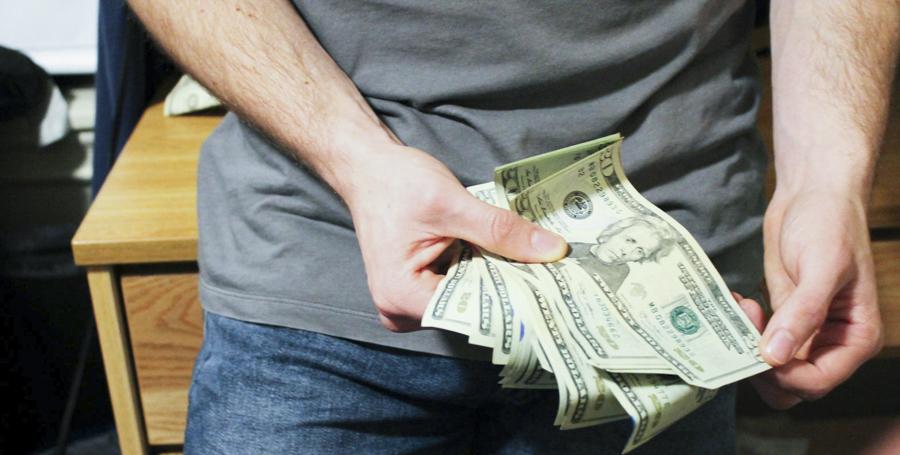 Michael, a junior at BU who also requested anonymity for privacy reasons, said he was 17 when he found himself alone and broke and trying to finish high school, so he became a part of that 17 percent.
His senior year of high school, Michael found himself unsupported by his family. He was trying to find a way to make ends meet when he encountered a woman who was visiting the area on vacation, and "one thing led to another."
Michael said he left with $500 — this was the first time he was paid for sex. The woman came back a second time with her husband and another $500, he said, and encouraged him to continue accepting money for sex.
This income is what turned Michael on to the idea of becoming a sugar baby. After he graduated from high school, he found out he could find sugar parents online through Craigslist.
He began watching movies with an older man for $300 a night. Eventually, he was paid $500 per visit, but the friendship had turned awry. The man would incessantly contact Michael and leave him packages of clothes at his family's home until Michael cut him off because he said he had begun to feel unsafe.
Michael eventually applied to BU, where he began looking for Boston sugar parents through Craigslist and OkCupid, he said.
"I've tried [SeekingArrangement], there aren't many women there, it's mostly men and nothing else," Michael said. "SeekingArrangement doesn't work for guys unless you're gay."
On OkCupid, a traditional dating site, Michael met his current sugar mama, a 42-year-old businesswoman. She took interest in his goals and education and decided to help him financially, including paying for him to attend workshops at Harvard University and the Massachusetts Institute of Technology, he said.
"It's almost motherly, like a weird mentor," Michael said. "She's grooming me to be something."
He said he's also currently seeing a sugar daddy — a retired Harvard professor — up to four times a month for casual dates.
Michael has used the money he's made to help pay his tuition and buy textbooks. One couple even gave him the computer he uses. He has used the money he makes being a sugar baby to pay his student account balance and other expenses like books and plane tickets to and from orientation.
In November, SeekingArrangement updated their terms of use agreement to include that the company would not be liable to damages of any kind, including negligence, that arise from disputes between users. The terms also claim that SeekingArrangement is not responsible for any "bodily injury, emotional distress … resulting from communications or meetings with other members of the service."
In response to the new terms of agreement, Gina said that if someone on the site hurts her, there is not much she can do other than report the user.
"I accept that there are certain risks in meeting these individuals and although they should be held accountable for any wrongdoings, it is not realistic in this sort of situation since reporting to the police could put myself at risk as well. Rich people often get away with quite a lot and this shows that," she wrote in an email.
When contacted about what caused the changes in the terms of agreement, Germany said that they will still cooperate with the law, and that "Our updated terms of use are in line with industry standards."
But Gina still encouraged people not to become sugar babies unless they have to.
"You can have nice sex with boys your own age. It's really easy to write these people off as hookers and say that I have no morals or self-esteem," she said. "Maybe to an extent that's true, but desperate times call for desperate measures. Easy money is easy and it can get addictive."