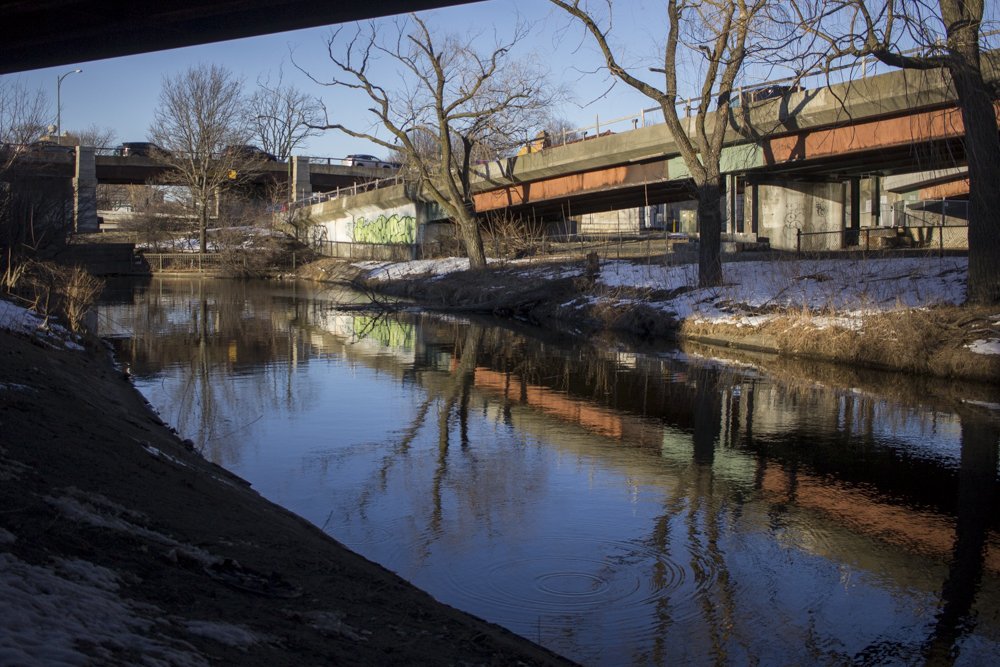 The Baker-Polito Administration will commit more than $1.4 billion in investments to mitigate the effects of climate change on communities and natural resources.
Filed Thursday, this legislation will further the efforts of Baker's executive order that proposed environmental strategies, including a statewide hazard mitigation plan and vulnerability preparedness grant program, to integrate climate change resilience in communities across the state.
The legislation allocates roughly $297 million to supporting communities across the Commonwealth that invest in green practices and $300 million to responding and preparing for extreme weather, according to a press release from Baker's office.
In the face of a winter that brought about serious flooding to the state, Baker said the environmental safeguards the administration plans to invest in will protect residents, businesses and institutions from climate change.
"This winter, we've been reminded of how critical environmental assets like seawalls and dams are to our communities and how important these proposals will be for safeguarding municipalities and businesses from the impacts of climate change," Baker said in the release.
The $300 million investment for extreme weather preparedness provides funding to repair seawalls and dams as well as action grants and climate adaptation plans.
Josh Conte, 36, of Allston, said the legislation's investments towards infrastructure improvement are worthwhile.
"[Climate change] is a high priority … we need to work on it and find solutions for it," Conte said. "I think any investment towards infrastructure is a good thing, especially when it's towards renewable energies."
In response to the allocation of funds for infrastructure in coastal and inland communities, State Rep. Joan Meschino said in the release that she believes the bill will sufficiently address the increasing number of storms and rising sea levels caused by climate change.
Lt. Gov. Karyn Polito said the legislation will work to enhance community safety and adaptation to climate change by increasing the resources from which vulnerable communities in particular can pull.
"Our proposal seeks to build upon our administration's climate adaptation leadership and provide communities with the tools they need to build up resiliency efforts through new grants and programs aimed at protecting critical environmental resources," Polito said in the release.
Kevin O'Brien, the community outreach organizer for the Sierra Club of Massachusetts, said weather and climate patterns have been particularly inconsistent over recent years.
"We've always had erratic weather in New England," O'Brien said. "What we haven't had is these types of severity coming this often."
O'Brien said he hoped the legislation had focused more on pinpointing the causes of climate change, proposing investment in renewable resources as a potential long-term solution to the effects of climate change.
"What I didn't see in this bill was anything to try to address what's causing climate change," O'Brien said. "I would love to see more in it that would be addressing what we need to do to transition more rapidly to renewable energy and help address what's causing these storms."
One Back Bay resident said she hopes the administration's investment will elicit meaningful change.
"I have mixed feelings about jumping on things unless we know these things are going to work," Kathleen Whelan, 70, said. "I want to know it's actually going to work for people, not just that it makes good politics right now."
Margaret Quilty, 63, of Back Bay, said she considers climate change an important issue that affects all families.
"[Climate change] is a [priority] because it affects everyone, and I have grandchildren and I'd like the Earth to still be here in good shape for them," Quilty said.  
Quilty said state efforts addressing climate change are especially important due to the lack of federal support for environmental issues.
"Any kind of legislation right now in this day and age by each state would be helpful because federally, we're not going to get any help," she said.