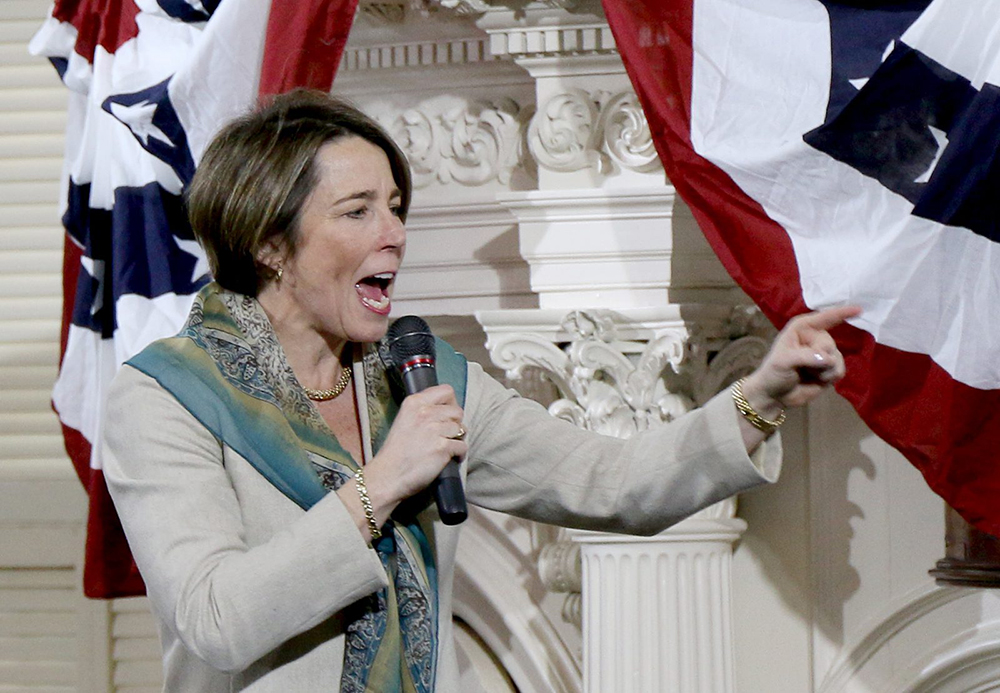 The Public Rights Project, a nonprofit civil rights organization, is providing Attorney General Maura Healey's office with another full-time attorney to fill a gap caused by rollbacks on certain regulations.
The Public Rights Project is an organization dedicated to providing state and local prosecutors with the resources necessary to proactively enforce their residents' legal rights. The legal associate will work on issues including public health, consumer fraud, environmental justice, wage theft and prejudiced practices against immigrants, women, communities of color and low-income residents, according to a press release from the organization.
The Public Rights Project will also house a legal fellow in the Oakland City Attorney's Office, according to the press release. The attorneys have yet to be chosen for these positions.
Joanna Pearl, the legal director for The Public Rights Project, told The Daily Free Press that Healey has been instrumental in backing Massachusetts residents and becoming a great advocate for them.
"If you look at her Twitter feed, she's regularly taking actions like this that are the type of things we want to incentivize and support," Pearl said. "We're looking to provide startup capital to help these offices increase their capacity and ensure that Massachusetts is well-positioned to really make excellent use of another attorney to do this type of work."
Pearl said the selected attorney's broad priorities would include providing needed resources to law enforcement.
"Some of the reason why states and cities aren't able to do as much of this work as they might like to is because they have limited resources – pretty much every law enforcement office across the country has limited resources compared to the number of things that they could do," Pearl said. "These attorneys will be working in those offices to do that type of enforcement work."
The fellow will be assigned to the Public Protection and Advocacy Bureau at the Attorney General's Office and will work on various issues including opposing wage theft against low-income and immigrant workers. This also includes combating fraud and abuse in the area of student loans, according to a statement from the state.
Chloe Gotsis, the deputy press secretary for Healey, said in a statement that Boston needs an attorney now more than ever as the city is facing previously unprecedented legal complications in the future.
"At a time when Massachusetts and our residents face unprecedented legal challenges to our rights and our interests, we are excited to begin this new partnership with the Public Rights Project," Gotsis said. "State attorneys general have led the country in defending the rule of law and we welcome this opportunity to enhance our work."
Sarah Knight, the program officer at the Open Society Foundations, a supporting partner of The Public Rights Project, wrote in an email that adding a new attorney is fundamental.
"As the Department of Justice has largely abandoned its role defending the rights of all Americans, Maura Healey and her talented staff have stepped in to fill the gap," Knight wrote. "We are excited to help provide Massachusetts with another talented lawyer for Healey's team, and we are thrilled that a PRP fellow will have the opportunity to learn from some of the most creative lawyers in the country."
Jill Habig, the founder and president of The Public Rights Project, said in the press release that the federal government failed to ensure equal protection under the law, forcing certain states to take action. The organization targeted Massachusetts as a state to position its legal fellow as its leadership has taken a principal role in helping residents face serious and complicated civil rights issues, she said.
Swati Mylavarapu, founding partner for Incite, another supporting partner of The Public Rights Project, wrote in an email that their association supports their affiliates assertion to help the city protect against rollbacks.
"Incite is dedicated to investing in organizations that have innovative, smart solutions to today's most pressing problems, which is why we are thrilled to support Public Rights Project and its mission to address the need for rights enforcement and protection at the state and local level," Mylavarapu wrote.
The applications for both the Oakland City and Massachusetts attorney slots will open on May 15.