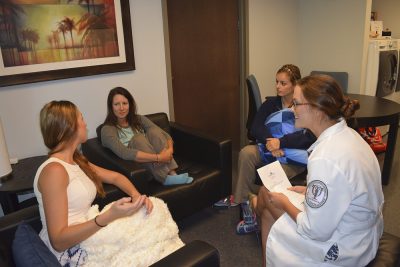 In order to structure MassHealth into smaller care organizations, $37 million was given to improve existing programs in primary care and behavioral health across Massachusetts. As a part of this, they will allocate a portion of their federal funding for a student loan repayment program for health professionals who are involved with this.
MassHealth, named for the program in which Medicaid and the Children's Health Insurance Plan are combined, is currently undergoing a $1.8 billion reorganization. $37 million will be going to the Massachusetts League of Community Health Centers and Association for Behavioral Healthcare, according to a release by the Executive Office of Health and Human Services.   
Dan Tsai, the assistant secretary for MassHealth, said in the release that the MassLeague and ABH are vital organizations to the operation of MassHealth and therefore deserve additional funding.
"We are excited to continue a strong partnership with the MassLeague and Association for Behavioral Health Care who continue to serve as a critical link between the Commonwealth and our community health providers," Tsai said.
The student loan program encourages providers to work in "community-based" health care areas, according to the release. More than 100 behavioral health and primary care providers and over 80 care coordinators and nurses will be considered for this program.
Marylou Sudders, the state secretary of Health and Human Services, said that incentivizing involvement in community-based health care will increase the quality of health care for MassHealth members.
"We are deeply committed to supporting and investing in primary care and behavioral health care providers so that MassHealth members can receive high quality health care," Sudders said in the release. "These federal funds will boost our front-line provider workforce while improving the integration of behavioral and physical health in our communities."
James Hunt, president and CEO of MassLeague, said in the release that community health care centers are an important part of state health care and the recent investment will strengthen their services.
"Community health centers have provided a local source of health care, hope and opportunity since their inception right here in Massachusetts in 1965," Hunt said. "These investments will allow us to provide more comprehensive access to patients where they need it in their communities rather than in emergency rooms."
In regards to behavioral health care, Vic DiGravio, president and CEO of the ABH, said in the press release that improving access to mental health care must be a priority the state continues to fund.
"The Association for Behavioral Healthcare is pleased to partner with MassHealth as we continue to support a network of compassionate, thoughtful community-based services," DiGravio said. "It is essential that we support initiatives that continue to break down the stigma that surrounds mental illness and improve access to treatment."
Colin Riley, spokesman for Boston University, said encouraging individuals to enter community-based primary and behavioral health care will simultaneously benefit students and underserved Massachusetts residents.
"The support for student loan repayment is targeted to individuals who would work in areas of critical need, particularly in the area of behavioral health care," Riley said. "Any program that helps incentivize recruitment and staffing in this under-resourced area will ameliorate a serious deficiency in the ability to provide necessary services that will improve the lives of those patients."
Riley said because community health care tends to be less lucrative than private health care, the student loan repayment program will offer college graduates with some flexibility that they may not have felt had they worked in a community health care setting.
The $37 million will also subsidize grants to 25 community-based primary and behavioral health organizations to improve the quality of their services and professional development opportunities for providers to advance their knowledge.
As of now, the loan repayment program will run for the next year four years, according to the release.