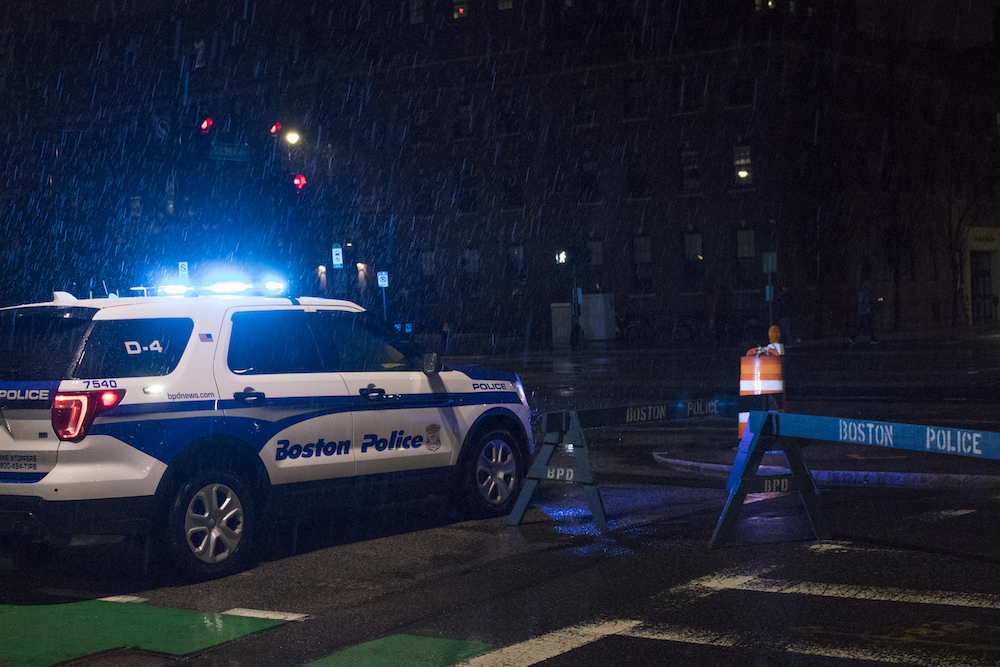 Most Boston voters agree racism is an issue in the city, according to a survey released Tuesday.
The survey's culminating report examined the minority experience in the Greater Boston area. More than 74 percent of Boston voters agreed racism is a "somewhat serious" problem, according to the survey. However, there are stark disparities among racial groups about the degree to which racism is an issue.  
The Hyams Foundation, an economic and racial justice group, commissioned the survey, which was conducted by the MassINC Polling Group.
While around half of black voters thought racism was a very serious problem, only 19 percent of white voters agreed, according to the survey. Asian and Latino survey respondents fell between both groups, with 38 percent and 26 percent agreeing, respectively.
The results aren't surprising, said Beth Chandler, interim president and CEO of YW Boston, an organization dedicated to eliminating racism and empowering women. She said the opinion disparity between black and white Bostonians likely arises from the different experiences of each demographic.
"Given your makeup, whether that person is a woman, a person of color … gay, lesbian, transgender — all that factors into our life experiences," Chandler said. "If you're not any of those things, it can be hard to understand because you just don't witness it."
Robert Knox, 52, of Fenway, said he doesn't believe the results of the survey are valid.
"I'm very disappointed, and quite frankly appalled at these numbers," Knox said. "I think it's incredibly unfair to call Boston a racist city on the whole because the everyday citizens, regardless of our skin color, don't agree with inequality."
The report studied the intersection of race with other aspects of life in Boston, including economic opportunity, education and criminal justice. Notably, black people were distrustful of the Boston courts and police.
Ravin Lipe, 35, the South End, said his appearance as a black person impacts the way he is judged in the city.
"People look at me differently because I dress well and have round glasses that seems to give me a studious look," he said. "But if I wore some sweatpants and a baggy shirt, I'd be looked at differently."
According to the report, black distrust of the Boston criminal justice and law enforcement systems is justifiable by recent data. Since 2014, the incarceration rate of black residents in Massachusetts has been eight times greater than that of white residents.
Chandler said while the results from the report are disappointing, she is glad Boston residents agree racism is an issue. Now that the problem is acknowledged, she said the City must move to take action.
"While it is on the one hand disappointing, the flip side is that there is recognition among everybody," Chandler said. "Now we need to get that recognition to turn into action, but at least we're not still having to convince people that this is still a problem."
Change does not have to solely come from policy makers, she said. She said people in power should examine their organizations and ask themselves if diversity is present, and if not, evaluate why.
Jocelyn Sargent, executive director of The Hyams Foundation, said in a press release that the organization hopes the survey's conclusions will foster productive conversations about addressing racism in Boston.
"This report is an important first step in beginning to explore lasting solutions to the problem of racial inequality in Boston," Sargent said. "As the city continues to engage in conversations around racial justice and build a more sustainable and just city for all, a deep understanding of the challenges faced by people of color in Boston … is vital to ending racism."
In regards to education and economic opportunity, Boston voters strongly agreed children need access to quality education at an early age and changes to public transportation are vital to improving economic mobility.
Xi Na, 42, said she stands firmly with the children of Boston.
"I worry about the inequality in education for the children," the Fenway resident said. "The children are the future, and no matter where they are born or the color of their skin, children deserve the same opportunities."