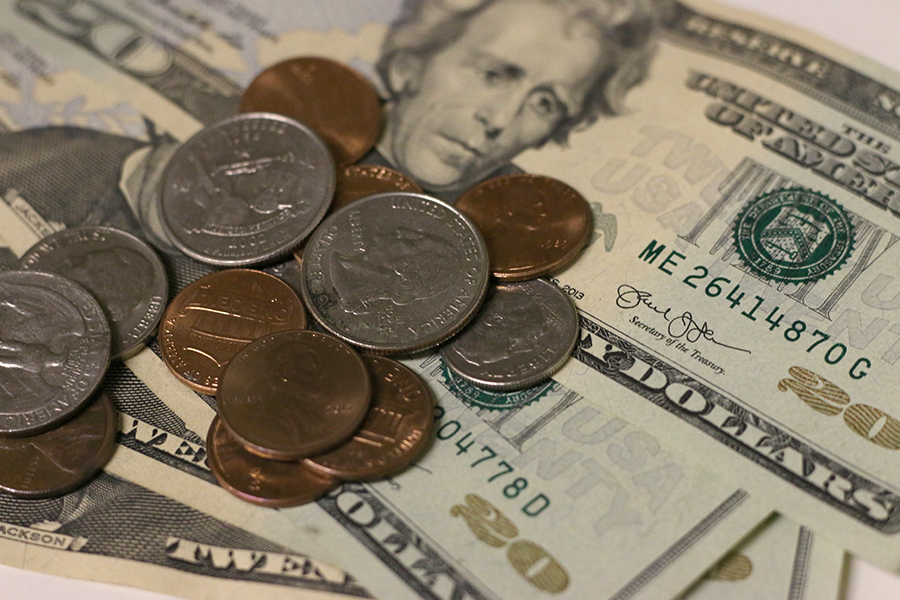 The Massachusetts Educational Financing Authority, a private educator loan originator, separated its relations with the National Council of Higher Education Resources Wednesday, claiming that they are rolling back protections for student loan borrowers.
The issue began when Massachusetts Sen. Eric Lesser sent a letter to MEFA, cosigned by 48 other state legislators, trying to persuade them to disengage with NCHER, a national education group working under the Trump Administration and with the Department of Education headed by Betsy DeVos.
"This organization is a trade association representing national student loan servicers — not students," the legislators wrote in the letter. "As such, NCHER is currently working to undermine consumer protections for student loan borrowers by lobbying the U.S. Department of Education to nullify state laws, including bills currently before the Massachusetts General Court that enhance protections for student loan borrowers."
Ryan Migeed, the communications director for Lesser, wrote in an email that while MEFA's internal deliberations were unclear, it was likely Lesser's letter that was the tipping point leading to a divide.  
"It is not in the best interests of Massachusetts borrowers for our state student loan agency, which is supposed to be working to make college more affordable, to be in league with a national lobby group working against our state's efforts to defend student loan borrowers — and Sen. Lesser's letter made that clear to MEFA," Migeed wrote.
In a statement, MEFA said that while it is in their best interest to end their membership with NCHER, they will remain committed to helping Massachusetts students and families afford an education.
The separation will not affect MEFA loan programs, the organization said.
Allen Harbaugh, a professor at Boston University's School of Education, said the multifaceted issue of student loans raises moral concerns for decision-makers.
"There's definitely questions in play as to what type of ethical decisions are being made by people who hold the purse strings," Harbaugh said.
Student loans are necessary not only because the economy requires it, but to create a fair playing field for students, he said.
"If a student who doesn't have the economic resources decides to get an economic degree in engineering, they have to pay thousands and thousands of dollars in student loans to become an engineer," Harbaugh said. "… Why should it be the case that only those people that can scramble together the resources necessary should be given the opportunity to make an impact in society?"
Several Boston area college students said loans are essential to their college experience, or even their ability to have one.
Samantha Robles, a senior at Boston College, wrote in a Facebook message that she wouldn't be in school had she not received loans.
"My mom passed right before I began high school, and my dad was in prison until I began college, so without loans, I wouldn't have been able to receive the great education I've gotten at BC," Robles wrote. "I've been lucky to have support from my family when I need it, but mostly I've gotten through college with my own funds and student loans."
Ashley Puk, also a senior at BC, said while college is expensive, student loans negatively affect underprivileged students as colleges get richer at the expense of their attendees.
"Student loans widen inequality because the more that private firms and the federal government offer loans for students, colleges can continue to raise tuition, knowing they will, in part, be subsidized," Puk said. "Most colleges, BC included, do not bother to tell students about the process for paying loans back and the interest they incurred on them while being in school until the last semester of their final year."
Arthur Teed, a freshman at Northeastern University, wrote in a Facebook message that he is on a full scholarship at the school, and without student loans, he would not be attending at all.
"While most of my tuition is covered by NEU, I still have a couple thousand in loans that my family could not afford," Teed said. "… The student loans allow me to not burden my single mother with my education by delaying payment until I have a source of income of my own."
CORRECTION: A previous version of this article incorrectly stated what type of organization the MEFA is. An updated version reflects this correction.