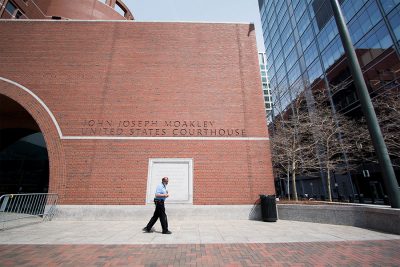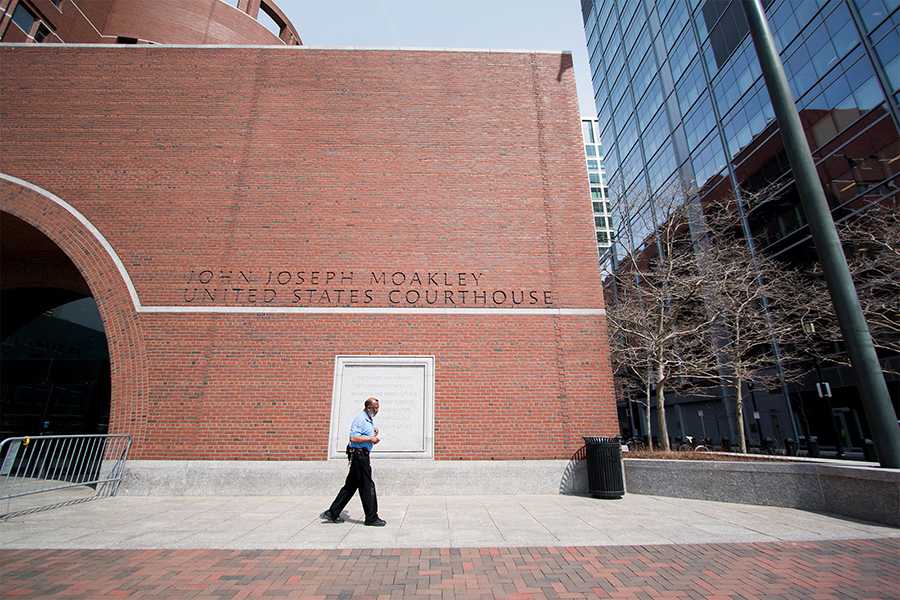 The current Massachusetts ban on assault weapons does not infringe on the Second Amendment, a U.S. Federal Court Judge ruled Friday.
Attorney General Maura Healey, who in 2016 issued a notice to gun manufacturers and dealers that the sale of "copycat" assault weapons would be halted, was seen as a winner in the case after U.S. District Court Judge William Young rejected a challenge from a gun lobbyer.
Healey said in a statement after the ruling that this verdict enforces the right of people in Massachusetts to protect themselves from these types of weapons.
"Strong gun laws save lives, and we will not be intimidated by the gun lobby in our efforts to end the sale of assault weapons and protect our communities and schools," Healey said in a press statement. "Families across the country should take heart in this victory."
The lawsuit comes after Healey reviewed the state's assault weapons ban and gun sales following a mass shooting at the Pulse Nightclub in Orlando, according a press release from Healey's office.
The decree describes AR-15s as being weapons designed after ones that were originally created for military use and have most of the same features as said weapons, except for an automatic mode.
Healey's office discovered that gun manufacturers had been ignoring language in the Commonwealth's ban about "copies or duplicates" of such weapons and marketing copycat versions that were "Massachusetts compliant," according to the press release. In 2015, over 10,000 of these weapons were sold in Massachusetts.
Copies of banned assault rifles are now explicitly prohibited by the Massachusetts Assault Weapons Ban.
The Gun Owners Action League, along with several other gun manufacturers, filed a lawsuit contending that Massachusetts' 1998 ban on assault weapons was unconstitutional.
Jim Wallace, executive director of GOAL, said the court's decision was inappropriate and biased.
"If you read the decision, there's pieces here and there where the judge actually gives blanket authority to the AG's office to pretty much do everything they want, which should be pretty scary to everybody," Wallace said.
These types of firearms should not be entirely banned based on the actions of a few immoral individuals, he said.
"These things have been around for an awful long time — through several generations now — and if they had not gotten into the hands of people who probably shouldn't even be walking amongst us, we wouldn't be having these conversations," Wallace said.  
The National Shooting Sports Foundation, who filed a separate lawsuit against Healey, declined to comment on the matter.
In the ruling, Young cited the late Antonin Scalia, who, during a 2008 trial arguing for the banning of handguns, wrote that the Second Amendment doesn't include the position of any gun imaginable, only certain firearms.
A Dorchester resident said to reduce overall gun violence in the United States, legislators should consider more than just recent mass shootings.
"Mass shootings and everyday gun violence are two different things," Fareeda Lark, 35, said. "If we want to focus on the guns, then we need to choose what issue we're going to talk about, because the absence of assault weapons isn't going to stop someone in the hood from shooting someone else over a gang fight."
Mesa Kim, 42, of Lynn, said she supports an individual's right to own a gun. However, she doesn't believe people should keep or own assault weapons.
"Just because you can have something doesn't mean you should," Kim said. "People who defend their right to own one of those guns say the Constitution allows them to, so they will … None of them can ever give a substantial reason why, and I think that's why they shouldn't be allowed. If you can't defend your opinion substantially, then it's useless."
CORRECTION: A previous version of this article online, as well as a version printed on April 12, 2018, contained a quote from a Cambridge resident that was fabricated. The quote has been removed from the online version, and readers should disregard the quote in the printed version. The Daily Free Press regrets the error.