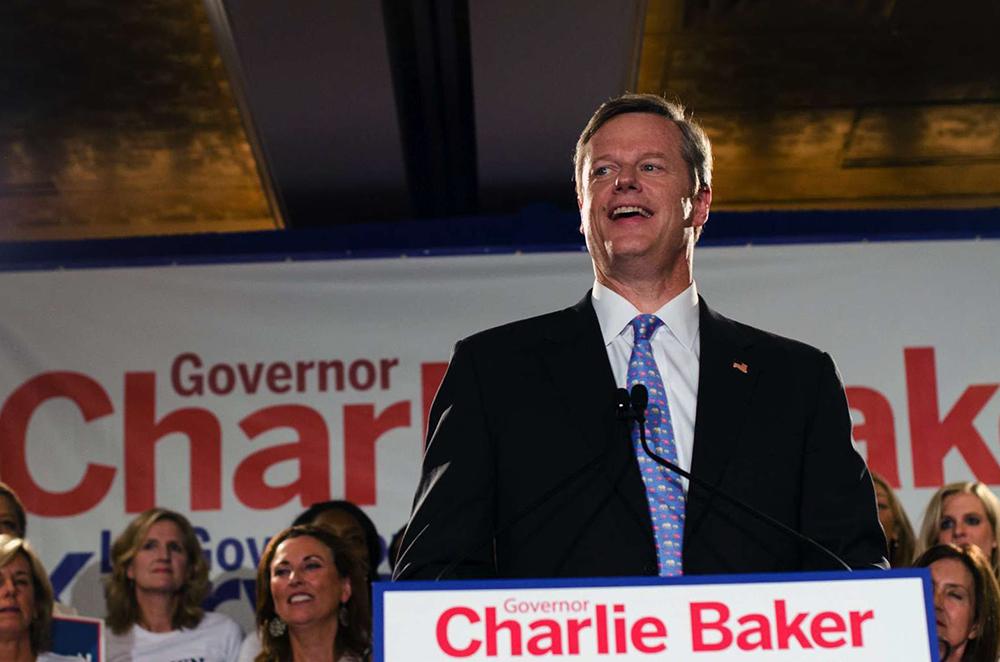 Gov. Charlie Baker said Tuesday that he hopes lawmakers, not voters, will determine the fate of minimum wage and paid family leave in the state. Baker's comment has left many unhappy about the possible insinuation that the people should have no say in the matter.
The use of the ballot questions first arose because special interests blocked reform on Beacon Hill, said Harris Gruman, state political director of the Service Employees International Union.
The ballot, Gruman said, has encouraged healthy discussion about the interest of workers and businesses that should be balanced while legislators consider minimum wage and paid family leave reform.
"Settling things in the legislature is good because you can work out the details," Gruman said. "There might be details that are acceptable to workers that are trying to make ends meet and are also acceptable to the businesses that will hire them, but that's the standard. Without the ballot, we wouldn't even be having this debate."
The pushback against these pieces of voter-determined legislation is likely due to the objections of small businesses that fear these measures will kill jobs or put them out of business, said Arthur MacEwan, professor emeritus of economics at the University of Massachusetts Boston.
But surveys done of employers after six years of implementation showed the opposite of what some business owners feared, MacEwan said.
"The $15 minimum wage and the paid family and medical leave are things that make the workplace better for workers, and when people have better working conditions and better pay, they work harder and they work better," MacEwan said.
In increasing productivity, these initiatives reduce turnover costs, he said.
If the legislature does not address minimum wage and paid family legislation in a timely manner, MacEwan said, there should be a ballot question.
"We'd all like to have it done through the legislative process, but when the legislative process does not result in what appears to be through countless polls that have been taken what appears to be the will of the populace, then something has to be done," MacEwan said.
Taylor Doe, 21, of South Boston, said she was dismayed that Baker dismissed the value of using a ballot question to address these initiatives.
"I can't speak on behalf of all of Boston, but I'd very upset that he would make a comment like out so casually," Doe said. "These proposed ideas are being looked at by the legislation only because people got together and collected signatures to show lawmakers that this is something that's very important to a lot of people."
While the use of the ballot can serve as leverage to push the legislature into action, MacEwan said, legislators can also come to compromises that aren't the most beneficial to voters.
"We can't always have confidence that things will go through the legislature," he said. "Right now, it's quite possible that the legislature will not be what the people want, presenting [their final decision] as a compromise … Sometimes, compromises are quite legitimate, and other times they are not."
Caitlin Hill, 38, said she doesn't trust lawmakers to prioritize the needs of employees.
"I'm just worried the small businesses are going to convince [lawmakers] to do nothing," the Fenway resident said. "I'm ready to go out and vote if I have to though, and I know many of others in the state are too."
Shuichi Kase, 35, of Fenway, said voters should be able to make their voices heard.  
"Voters should always have a say in legislation, especially when it's going to affect them in the long run," Kase said. "I can definitely see something like the legislature going out of their way to go against what people want or coming up with some 'alternative' that's going to hurt people …"