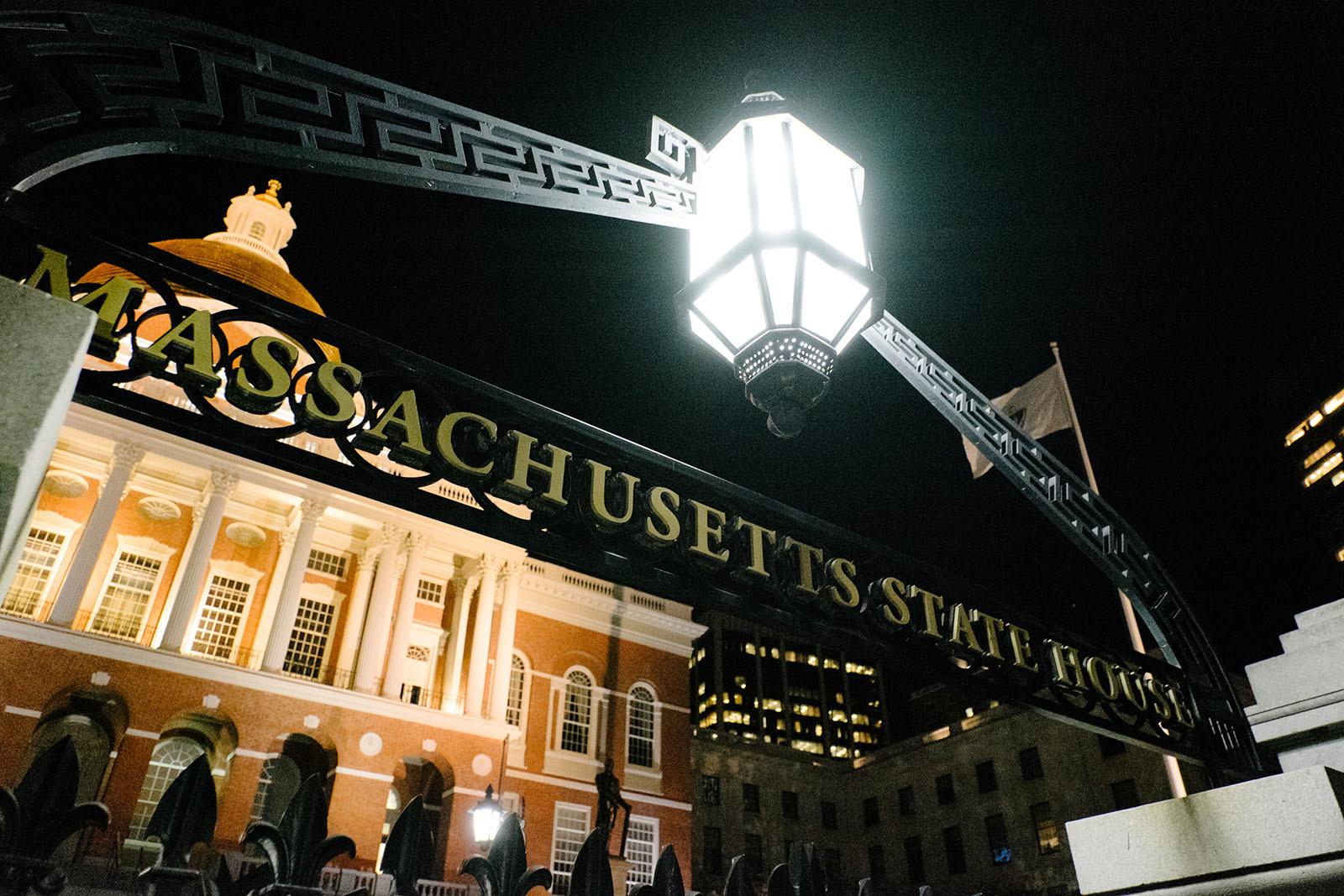 Gov. Charlie Baker signed a bill Friday that will overhaul the criminal justice system in the Commonwealth, despite his concerns with the legislation. To address those concerns, he filed another bill to modify the legislation.
The first bill Baker signed is specific to implementing recommendations from a state task force that examined recidivism. The second bill, a more comprehensive piece of legislation, focused on addressing various issues within the criminal justice system, including data transparency, mandatory minimum sentences and criminal record expungement, said Ben Forman, research director at the Massachusetts Institute for a New Commonwealth.
"The most important thing is they really tried to correct the legacy of 30 years of getting tougher on crime without regard to whether being tougher was going to be very effective," Forman said.  
The data transparency provisions of the reform legislation, Forman said, will help to ensure that policies are supported by evidence moving forward.
"Right now, it's a black box," Forman said. "The data provisions would allow you to actually know what is happening inside the criminal justice system … This would provide a lot more transparency and the ability for researchers to look at what's happening and determine how you could increase public safety by making tweaks."
The reform legislation notably removes several mandatory minimum sentences for drug offenses, a policy that has caused a significant increase in the Massachusetts prison population over the past few decades. According to the Massachusetts Budget and Policy Center, the number of incarcerated nonviolent drug offenders increased tenfold from 1980 to 2010.   
But mandatory minimum sentences aren't completely gone. The reform legislation also implemented new mandatory minimum sentences for opioid trafficking, which could cause individuals who have addictions to be incarcerated if the provision is exercised insensitively, Forman said.
"If those provisions are used selectively, only to take people out of the community who really are posing danger by distributing or trafficking opioids, I think that will be a positive thing, but the weight thresholds are so low that they could also ensnare people who are truly struggling with addiction," Forman said.
Another focus of the bill was decriminalizing childhood offenses and providing pathways for juveniles to have legitimate second chances, said Sana Fadel, the acting executive director of Citizens for Juvenile Justice. For example, people who commit a minor crime prior to age 21 have the opportunity to expunge their record if they have maintained a clean record since the offense.
In Baker's filing letter, he included a modification that he would like to see to the expungement provisions: that certain agencies, including law enforcement and the Department of Early Education and Care, continue to have access to sealed records.
"The ability to review sealed records is critical to firearms licensing decisions and the evaluation of day care providers and other professionals who care for and interact with children," Baker wrote.
Forman said he agrees.
"There's certainly a balance we need to strike in terms of access to sealed records," Forman said. "I think that it's something we probably want to be watchful as it's implemented to ensure that it's working like all the other provisions."
Baker also criticized the provision of the reform legislation that prohibits parents from testifying against their children unless there is a case of interfamily crime, stating "we should respect the decisions of parents and children who want to be heard in court."
However, Fadel said, allowing parents to testify against their children disrupts the pursuit of justice because attorneys cannot completely involve the parent in their child's case.
"Good attorneys will say for the protection of my client, I'm still not going to have [the parent] as engaged because it is now your decision, your choice whether to violate that privilege or not," Fadel said. "Because the legal process does not recognize [the parent] as a safe person that is going to be on the child's side no matter what, you cannot be as fully engaged."